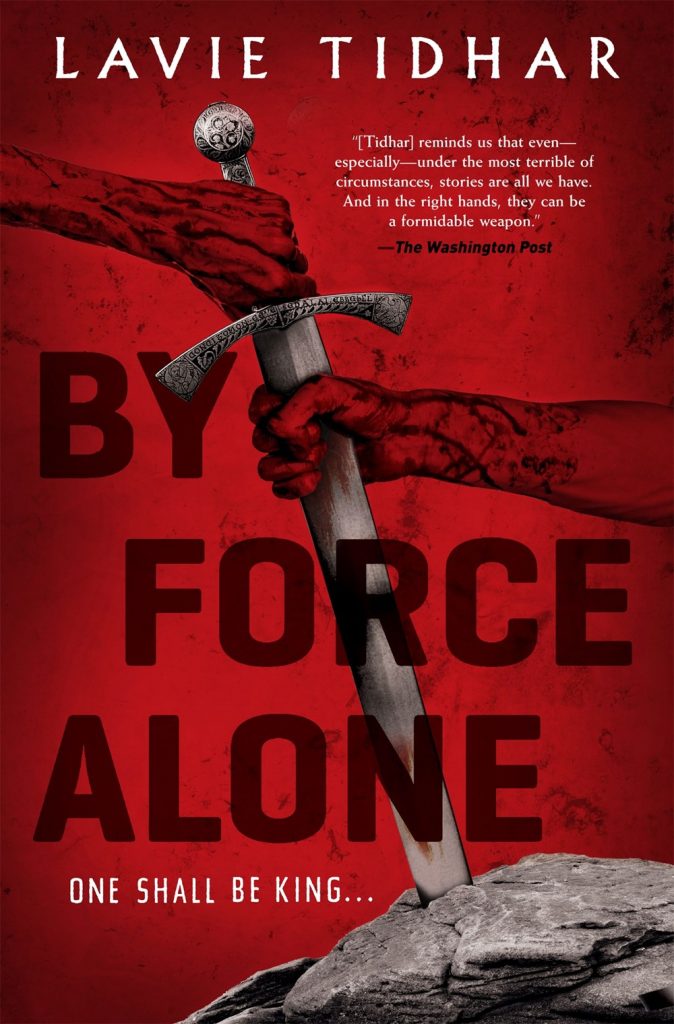 In two weeks, readers will be able to get their hands on two new titles by Lavie Tidhar!
First up, August 11th sees the delayed North American release of BY FORCE ALONE! Published by Tor Books, here's the synopsis…
Everyone thinks they know the story of King Arthur and his knights of the Round Table.
The fact is they don't know sh*t.
Arthur? An over-promoted gangster.
Merlin? An eldritch parasite.
Excalibur? A shady deal with a watery arms dealer.
Britain? A clogged sewer that Rome abandoned just as soon as it could.
A savage and cutting epic fantasy, equally poetic and profane, By Force Alone is at once a timely political satire, a magical adventure, and a subversive masterwork.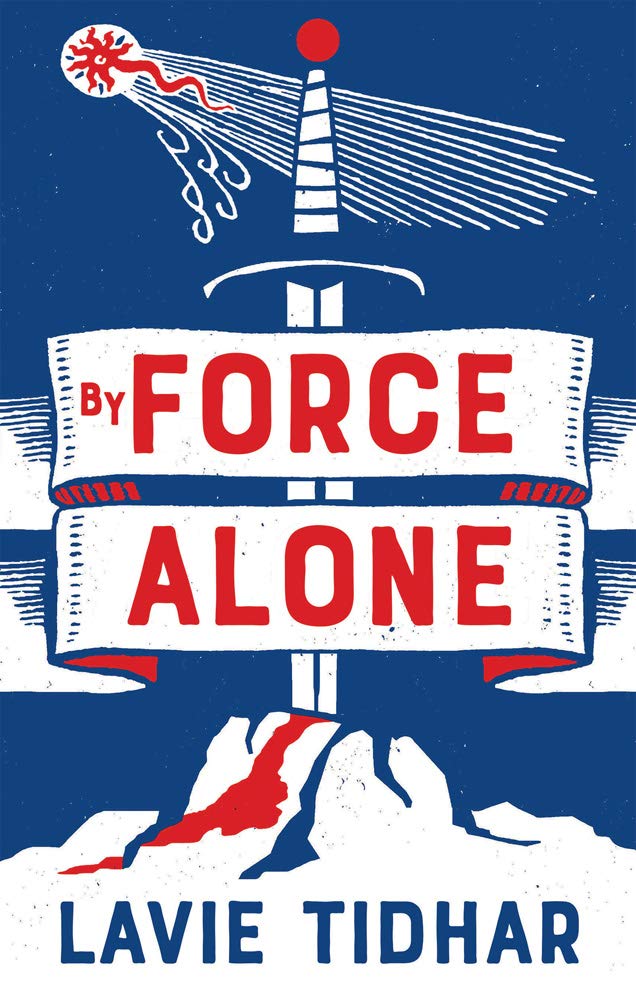 Already available in the UK, published by Head of Zeus, the novel has received a number of great reviews already. Here are just a few of them…
'BY FORCE ALONE does … bold things with genre, rewriting the King Arthur legend through a mash up of horror, fantasy, history and black comedy. The narrative voice is deadly serious but there's a strong undercurrent of gleefulness to the profanity, violence and otherworldly magic that makes BY FORCE ALONE a whole lot of fun to dive into.' — Spectator (Five Unmissable Summer Reads)
'Uther is a chancer and a shagger… [Arthur] is ruthless in pursuit of power… His Lancelot… is a ninja warrior, his Guinevere a killer — the writer is clearly having fun… Tidhar never lands direct political punches… but the very tone and shape of the book are a reminder that we need to treat national myths with caution… this is a novel that demands your attention and proves that sometimes when a writer has the audacity to revisit stories that others would avoid for fear of over-familiarity, they can steal the power of the oldest tales.' — SFX (4.5*/5)
'Tidhar saturates this epic adventure with profanity, dark humor, sword-sharp twists, and unexpected moments of pathos. Readers who hold King Arthur dear to their hearts will be gratified by Tidhar's attention to detail amidst the innovation. This dark, imaginative take on a classic is sure to impress.' — Publishers Weekly
'The novel is a bloody, bravura performance, which Tidhar pulls off with graphic imagery and modern vernacular… a salutary antidote to the more romantic glossings of recent modern fantasy.' — Guardian
'Tidhar's previous work is filled to the brim with new and interesting takes on history and myth, and the results are always mesmerising. And of course, he's taken something that's been done way too many times and found a way to make it look new and interesting while still keeping its classic appeal… some truly staggering writing… if you're looking for a new take on King Arthur and chums, then check this out.' — Starburst
'… Tidhar's prose is anything but brutish. The word choice is what makes the train wreck so fascinating and fast-paced. Heavy but never slow, short sentences and snappy wit keep the book moving. A power fantasy that pushes both words to their limits, BY FORCE ALONE adds a sharp, obscene new take to the Arthurian genre.' — Den of Geek
Following on August 12th, is the third issue of Lavie's comic series, ADLER! Published by Titan Comics, with art by Paul McCaffrey, here are the covers and synopsis…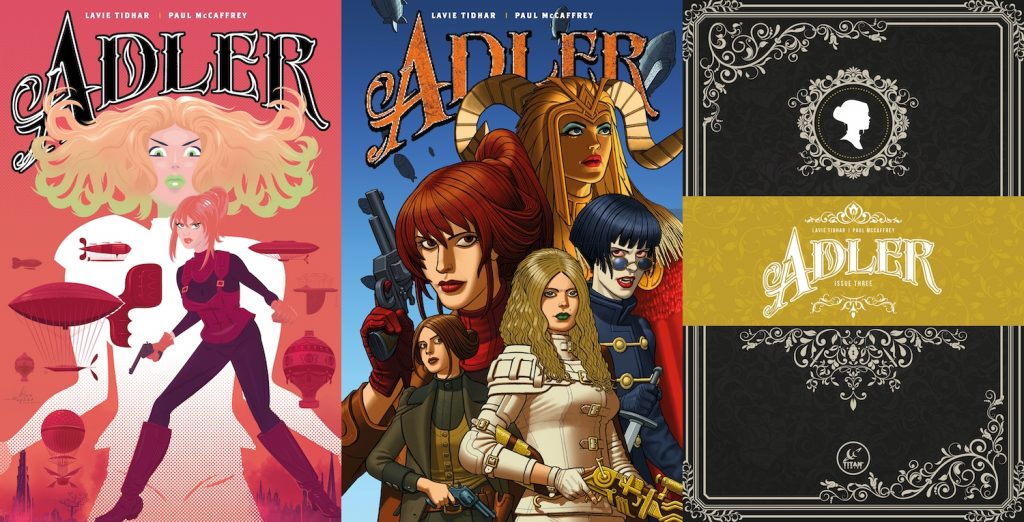 From the World Fantasy Award-winning writer Lavie Tidhar and artist Paul McCaffrey (DC's Men of War, TMNT) comes an all-new story written in the vein of Alan Moore and Kevin O'Neill's The League of Extraordinary Gentlemen!
Irene Adler and her team of Victorian heroines encounter a mysterous villain, even more dangerous that Moriarty!
*
Finally, we wanted to just remind everyone that the Lavie-curated World SF 3 StoryBundle is still available — but ends tomorrow! Featuring novels and novellas from Lavie, Aliette de Bodard, Silvia Moreno-Garcia, and others! Some of the proceeds will also go to charity.