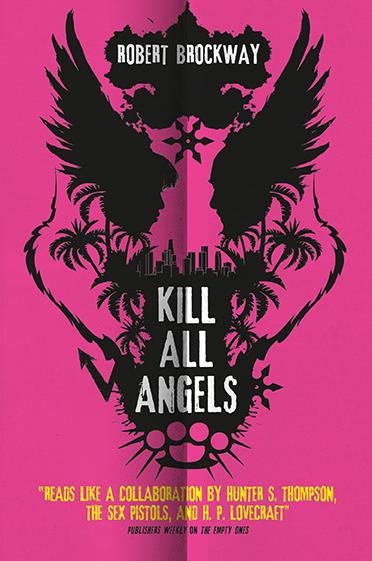 This December, Titan Books are due to publish the third novel in Robert Brockway's critically-acclaimed Unnoticeables series, KILL ALL ANGELS! Here's the synopsis…
After the events of the first two books of the Unnoticeables series, Carey and Randall reached LA during the early '80s punk scene, which was heavily mixed up with Chinatown. A young Chinese girl with silver hair is the Empty One that seems to run things there, and her ex-lover, an Empty One named Zang, has apparently turned against them and may or may not be on Carey's side.
In modern times, Kaitlyn and company have also returned to LA, because her powers have been growing, and she has been having visions that may be telling her how to kill all of the angels. The downside being that they have to find a new one, first—and LA is the only place they know where to do that.
Titan have already published the first two novels, THE UNNOTICEABLES and THE EMPTY ONES.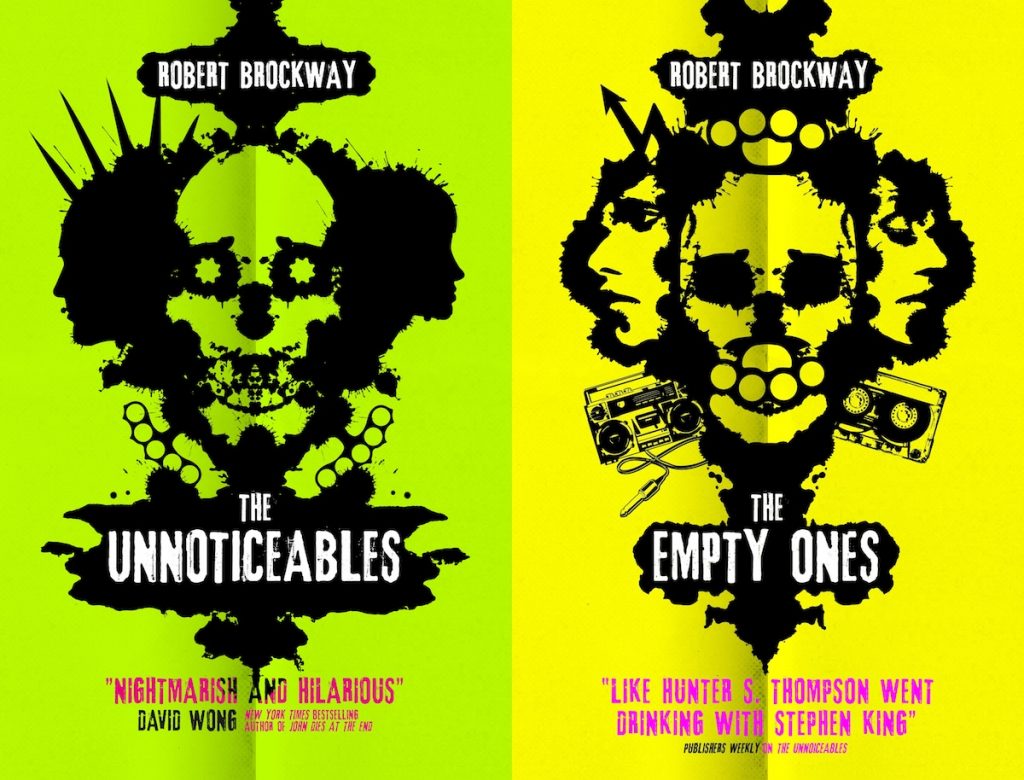 Here are just a few of the reviews the series has received so far…
'This is an off-kilter, offbeat piece of work…[The characters'] threads finally come together in an adrenaline-fuelled climax that reads like Hunter S. Thompson went drinking with Stephen King. Brockway's style is raw and over the top, at times too clever and convoluted for its own good, but strangely readable, with unexpected depths.' — Publishers Weekly on THE UNNOTICEABLES
'Raucous, highly entertaining slice of madness, which cuts between the New York punk scene in 1970s New York City and present day Hollywood and offers plenty of chills and a lot of laughs… It's fast, funny and creepy, with two hugely likeable central characters. Roll on book two.' — SciFi Now on THE UNNOTICEABLES
'Whatever those guys are smoking over at Cracked.com is working… Just kick back and enjoy the wild ride. [THE UNNOTICEABLES is a] nasty, freaky, and haphazardly funny horror story.' — Kirkus
'THE EMPTY ONES is a fever dream of horror and fantasy infused with punk rock, blood and guts, and humor. Its atypical heroes will keep you enthralled, wincing and cheering.' — The Qwillery
'Brockway refuses to slow down for an instant, and the result is a wild ride from start to finish.' — B&N Sci-Fi & Fantasy Blog on THE EMPTY ONES
'In THE EMPTY ONES, Brockway turns the weird and crazy dials up to eleven and manages to pull off a novel that's both hilarious and horrifying.' — Kirkus
'Brockway, a senior editor at Cracked, throws caution to the wind in this foul-mouthed, hard-drinking adventure, which reads like a collaboration by Hunter S. Thompson, the Sex Pistols, and H.P. Lovecraft.' — Publishers Weekly on THE EMPTY ONES
Zeno represents Robert Brockway in the UK and Commonwealth, on behalf of the JABberwocky Literary Agency in New York.