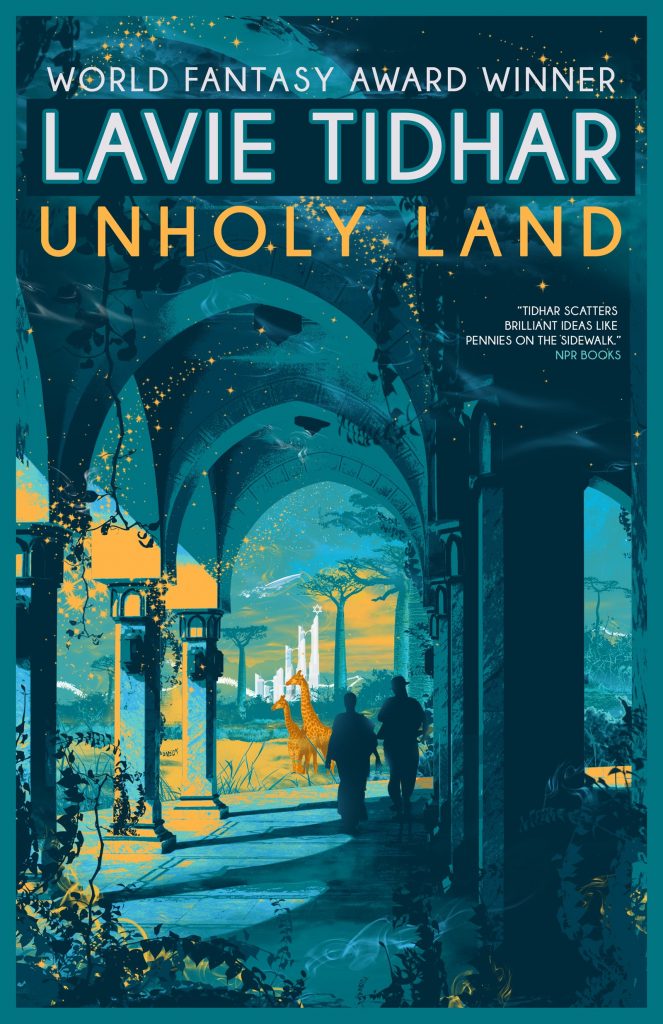 Lavie Tidhar's highly-anticipated and already critically-acclaimed new masterpiece, UNHOLY LAND, is out now as an eBook! Published by Tachyon Publications, here's the synopsis…
Lior Tirosh is a semi-successful author of pulp fiction, an inadvertent time traveler, and an ongoing source of disappointment to his father.
Tirosh has returned to his homeland in East Africa. But Palestina — a Jewish state founded in the early 20th century — has grown dangerous. The government is building a vast border wall to keep out African refugees. Unrest in Ararat City is growing. And Tirosh's childhood friend, trying to deliver a warning, has turned up dead in his hotel room. A state security officer has identified Tirosh as a suspect in a string of murders, and a rogue agent is stalking Tirosh through transdimensional rifts — possible futures that can only be prevented by avoiding the mistakes of the past.
Tachyon has also published Lavie's award-winning (and similarly acclaimed) CENTRAL STATION.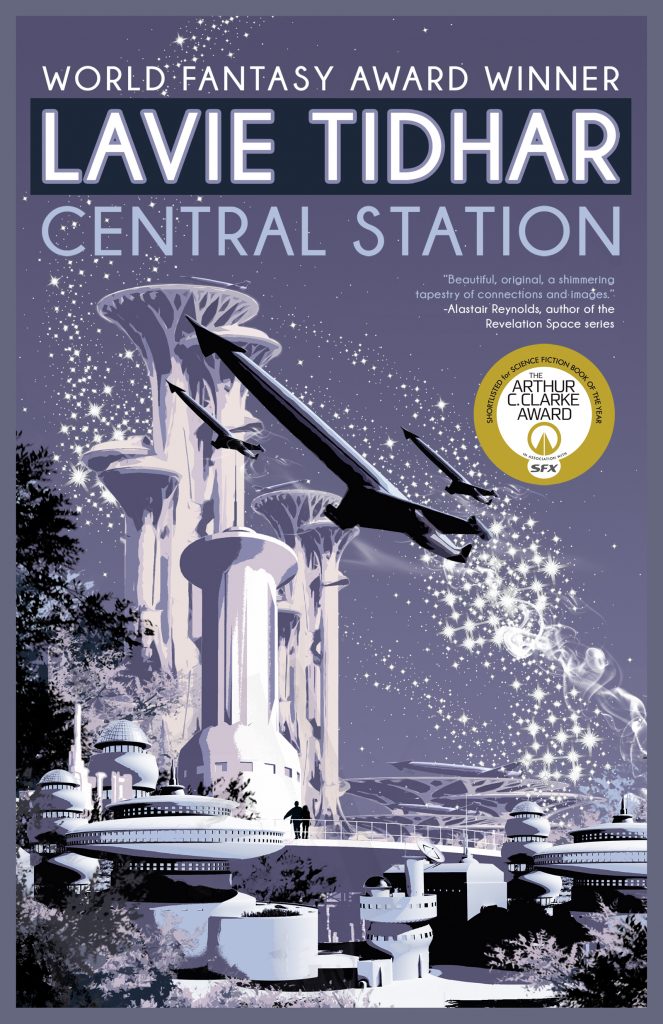 Here's some of the aforementioned praise that UNHOLY LAND has received so far…
'Lavie Tidhar does it again. A jewelled little box of miracles. Magnificent.' — Warren Ellis, author of Gun Machine
'[Tidhar] will leave readers' heads spinning with this disorienting and gripping alternate history… Tirosh discovers a niece he had forgotten, is accused of murder, narrowly dodges threats to his life, and takes on the role of a detective from one of his own novels as he tries to understand what is endangered and by whom. 'No matter what we do, human history always attempts to repeat itself,' Tidhar writes, even as he explores the substantial differences in history that might arise from single but significant choices. Readers of all kinds, and particularly fans of detective stories and puzzles, will enjoy grappling with the numerous questions raised by this stellar work.' — Publishers Weekly (Starred Review)
'UNHOLY LAND is a wonder and a revelation—a work of science fiction capable of enthralling audiences across the multiverse.' — Foreword (Starred Review)
'Adventurous readers will appreciate this well-written and ambitious book. It should find a place at any library that offers high-quality literary fiction.' — Booklist
'UNHOLY LAND is a stunning achievement. It is packed to the brim with engaging ideas and features a captivating story… beautiful and thought-provoking.' — The Speculative Shelf
'Full of ideas and unafraid to tackle big, controversial, important issues. Warren Ellis compares him to Michael Moorcock in an afterword, and like Moorcock, Tidhar writes books that are unpredictable and experimental, consistently and reliably surprising, yet always readable and engaging.' — Interzone
'A powerful meditation on the ethics of history and the power of borders… UNHOLY LAND is a call to imagine and fight for alternatives.' — World Literature Today
'Sophisticated and assured.' — Locus