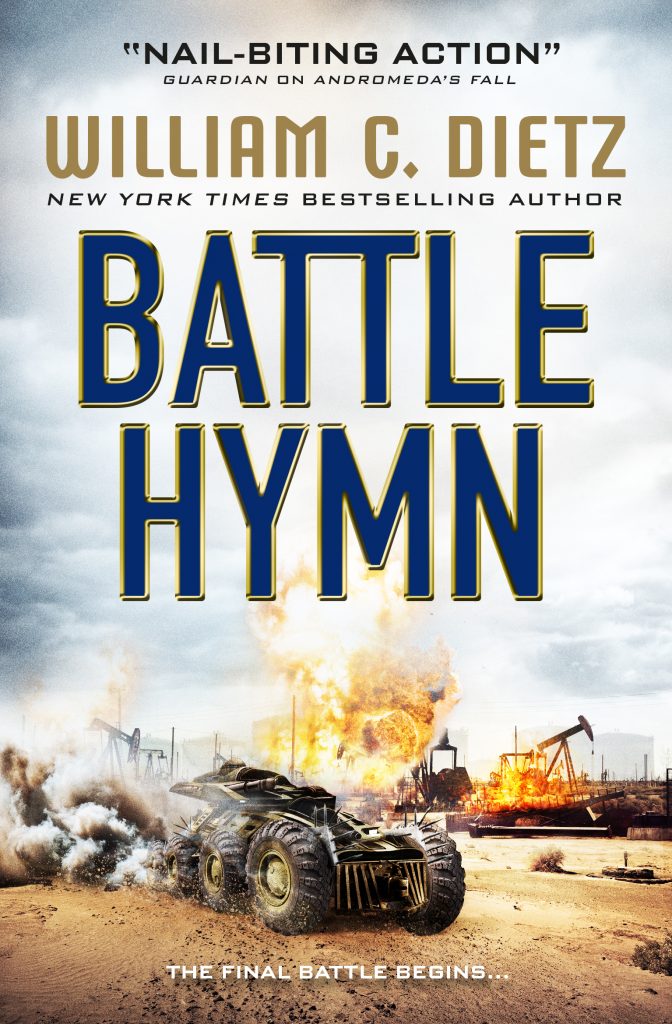 Next month, Titan Books are due to publish BATTLE HYMN, the third novel in William C. Dietz's America Rising trilogy! Here's the synopsis…
America is rising from the ashes of a global catastrophe, but in the wasteland that was once the USA, only the strong can survive…
As people fight to survive the aftereffects of more than a dozen meteor strikes, a group of wealthy individuals conspires to rebuild the United States as a corporate entity called the New Confederacy, where the bottom line is law. As a second civil war rages, with families fighting against families on opposite sides, Union president Samuel T. Sloan battles to keep the country whole.
After the fateful battle with her sister, the New Confederacy places a price on Union Army captain Robin Mac Macintyre s head. While dodging bounty hunters, Mac will do all that she can to help Sloan reunify the country, reclaiming a strategic oil reserve in the heart of Confederate territory and freeing hundreds of Union prisoners of war. But, to truly have peace, they will have to take down the New Confederacy s leadership and that includes Mac s father, General Bo Macintyre.
Titan have also published the first two in the series: INTO THE GUNS and SEEK AND DESTROY.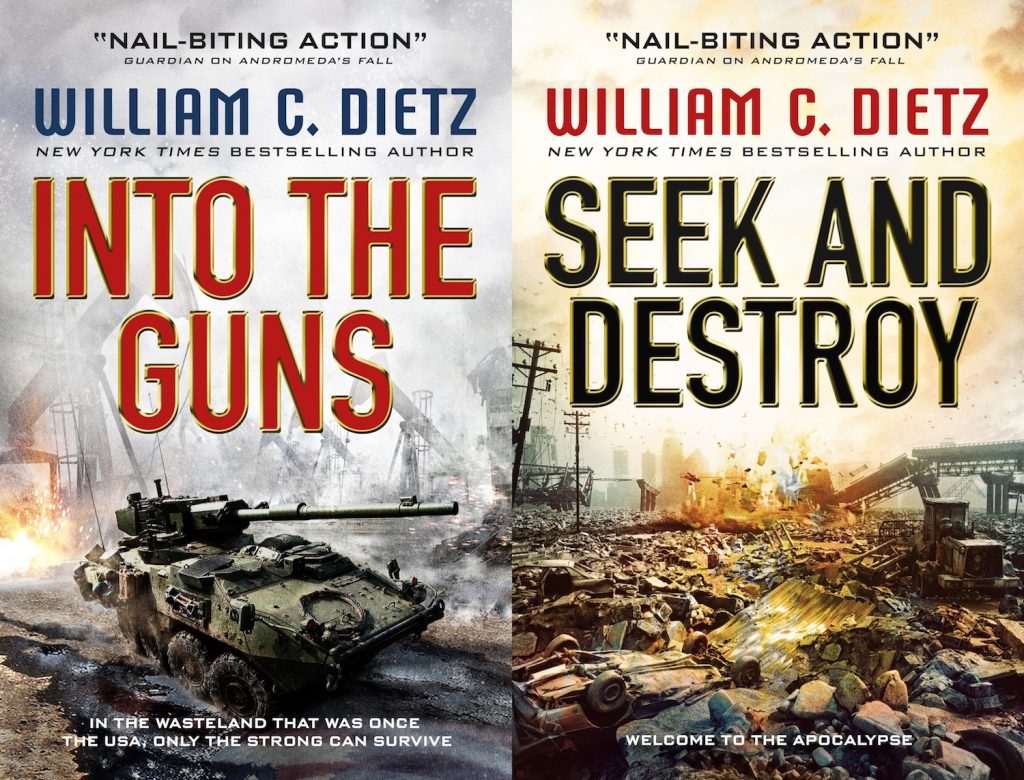 In addition to this series, Titan have also published William's Mutant Files trilogy in the UK: DEADEYE, REDZONE and GRAVEYARD.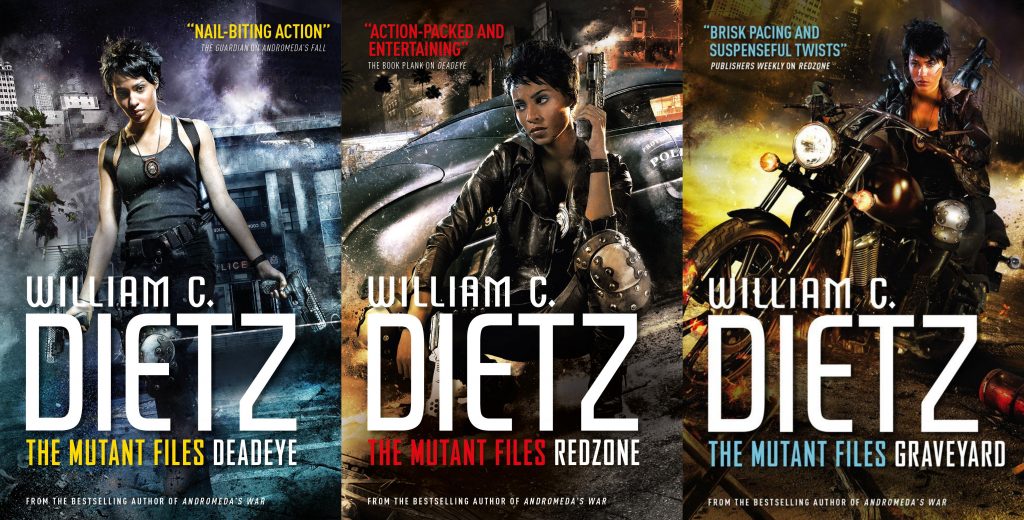 Zeno represents William C. Dietz in the UK and Commonwealth, on behalf of the JABberwocky Literary Agency in New York.