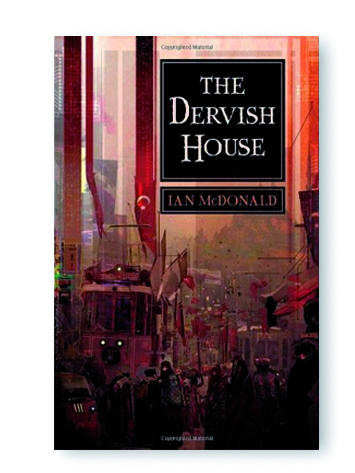 Ian McDonald's superb novel THE DERVISH HOUSE has scooped yet another accolade. The author adds this year's John W. Campbell Award to the BSFA Award and the nominations the novel has received for both the Arthur C. Clarke Award and the Hugo.
Even though Zeno has only been in business for three years, this is the second time a Zeno client has won this coveted prize… in fact, it's the second time a client called Ian was won it! (See here) – not a back track record, eh?
Huge congratulations to Ian and to publishers, Pyr and Gollancz, who have done such a wonderful job with the novel. Note the UK mass market edition is due out on July 29th.