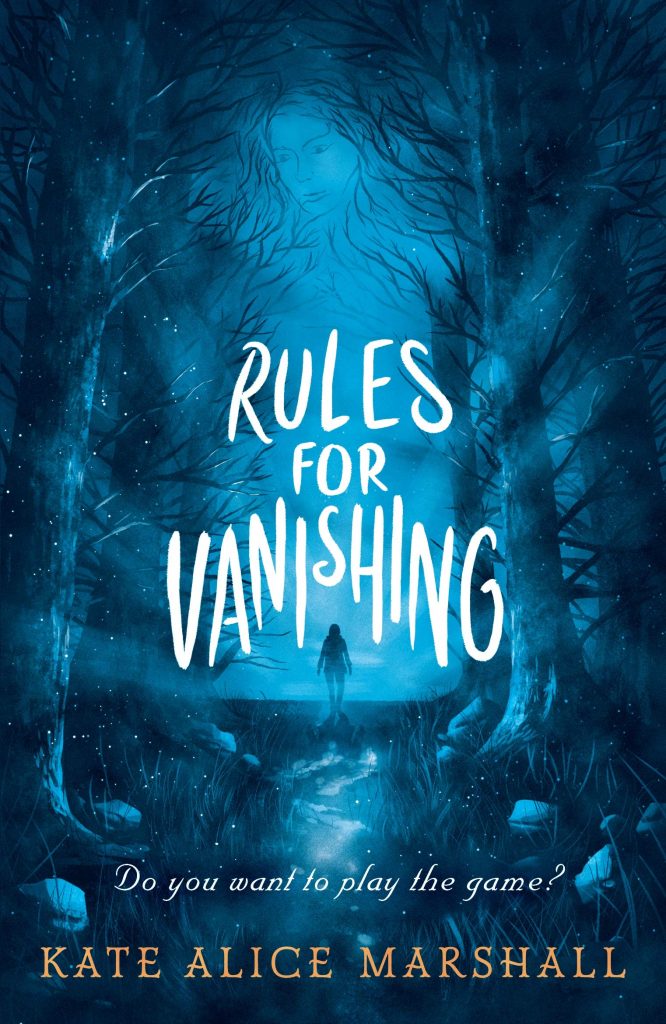 The exciting new novel by Kate Alice Marshall, RULES FOR VANISHING is out now in the UK! Described as 'Stranger Things meets The Blair Witch Project', it is published by Walker Books. Here's the synopsis…
Do you want to play the game?
Once a year, a road appears in the woods at midnight and the ghost of Lucy Gallows beckons, inviting those who are brave enough to play her game. If you win, you escape with your life. But if you lose…
It's almost a year since Becca went missing. Everyone else has given up searching for her, but her sister, Sara, knows she disappeared while looking for Lucy Gallows. Determined to find her, Sara and her closest friends enter the woods. But something more sinister than ghosts lurks on the road, and not everyone will survive.
The novel has already received some great reviews…
'Marshall ties together regional folklore, urban legends, and ghost stories to craft an exquisitely unsettling dark fantasy.' — Publishers Weekly (Starred Review)
'A fantastic addition for those who are building up their suspenseful supernatural collections.' — School Library Journal
'RULES FOR VANISHING is beautifully written, and full of hope, friendship, ghosts, local lore, mystery, unreliable characters, and emotion. It has a cast of relatable and lovable characters… If you're looking for some new YA horror that will give you goosebumps, add this to your list. It's creepy and atmospheric, and will keep you up at night either turning pages, or wondering what exactly happened in the woods.' — Literary Lizard
'Delightfully chilling! Marshall delivers riveting twists, gasp-out-loud surprises, and a series of truly haunting revelations right up to the final page in this irresistible mystery.' — Natalie C. Parker, author of Seafire
'[R]eaders… will enjoy this mashup of The X-Files and the The Blair Witch Project' — Kirkus
Zeno represents Katie Alice Marshall in the UK and Commonwealth, on behalf of the JABberwocky Literary Agency in New York.