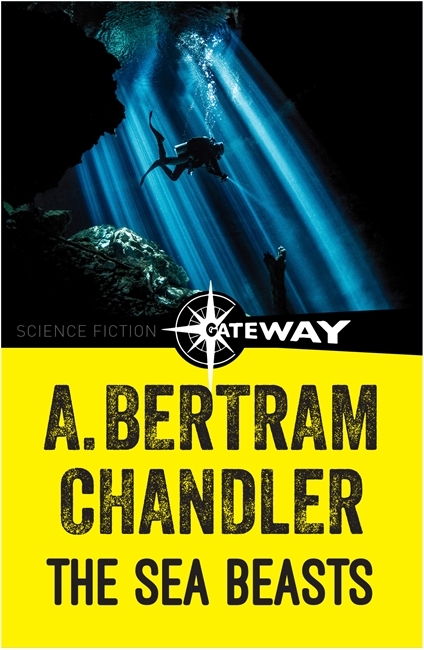 Another classic novel by A. Bertram Chandler has been published by Gollancz's SF Gateway! THE SEA BEASTS, first published in 1971, is available now as an eBook. Here's the synopsis…
They came in armies from under the sea — they possessed an intelligence and cunning beyond any human.
These incredible tales were dismissed as the ravings of madmen by marine expert Peter Hollows, and his lovely assistant Sally Brent.
But then they appeared… strange and monstrous creatures that Hallows and his expedition might never live to describe.
THE SEA BEASTS joins a whole range of others by Chandler, which have been published by Gollancz over the past two years — a selection of covers is below.
Zeno represents A. Bertram Chandler in the UK, on behalf of the JABberwocky Literary Agency in New York.