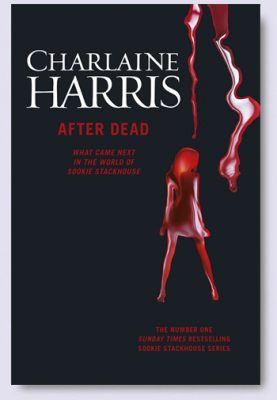 Today, we wanted to draw your attention to two new UK editions of Charlaine Harris's novels. First up, we have the True Blood HBO series tie-in edition of DEAD EVER AFTER, the final novel in the Sookie Stackhouse series, which is published by Gollancz today. Here's the synopsis…
This is the final Sookie Stackhouse novel. Who will love, who will live, and who will be dead ever after?
Sookie Stackhouse has one last adventure in store.
Life has taken her from a waitress in Merlotte's Bar, Bon Temps, to part owner; from social outcast to the heart of her community; from a vampire's girlfriend to the wife of one of the most powerful vampires in the state.
She has survived explosions, revolutions and attempts on her life. Sookie has endured betrayal, heartbreak and grief… and she has emerged a little stronger, and little wiser, every time.
But with life comes new trials…
The question is, in the end: who will love, who will live, and who will be dead ever after?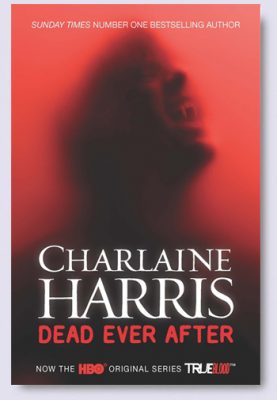 And secondly, AFTER DEAD, the 'what happened next' Sookie Stackhouse anthology is available now in paperback, also published by Gollancz. Here's the synopsis…
A must-have collection of juicy behind-the-scenes details and illustrations, to answer the ultimate Sookie Stackhouse and True Blood question: What Happened Next?!
DEAD EVER AFTER marked the end of the Sookie Stackhouse novels – a series that garnered millions of fans and spawned the hit HBO television show TRUE BLOOD. It also stoked a hunger that will never die… A hunger to know what happened next.
With characters arranged alphabetically – from the Ancient Pythoness to Bethany Zanelli – bestselling author Charlaine Harris takes fans into the future of their favourite residents of Bon Temps and environs. You'll learn how Michele and Jason's marriage fared, what happened to Sookie's cousin Hunter, and whether Tara and JB's twins grew up to be solid citizens.
This coda provides the answers to your lingering questions – including details of Sookie's own happily-ever-after…
The book will feature extensive interior art by acclaimed Sookie artist Lisa Desimini, including a Sookieverse Alphabet, colour endpapers, and several full-page black and white interior illustrations.
Charlaine's latest novel, MIDNIGHT CROSSROAD, was published in the UK by Gollancz, in May 2014. CEMETERY GIRL: THE PRETENDERS, the author's first graphic novel, co-written by Christopher Golden, was published by Jo Fletcher Books in January 2014.
Zeno represents Charlaine Harris in the UK and Commonwealth, on behalf of the JABberwocky Literary Agency in New York.