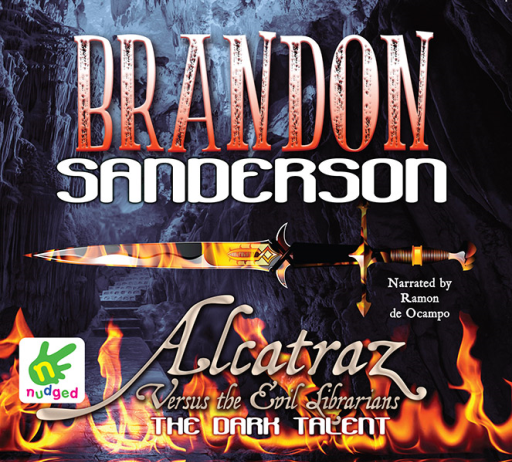 The fifth instalment in Brandon Sanderson's Alcatraz series is available now in audio! Published by W.F. Howes, here's the synopsis for THE DARK TALENT…
Alcatraz Smedry has successfully defeated the army of Evil Librarians and saved the kingdom of Mokia. Too bad he managed to break the Smedry Talents in the process. Even worse, his father is trying to enact a scheme that could ruin the world, and his friend, Bastille, is in a coma. To revive her Alcatraz must infiltrate the Highbrary, the seat of Evil Librarian power. Can Alcatraz figure out a way to save Bastille and defeat the Evil Librarians?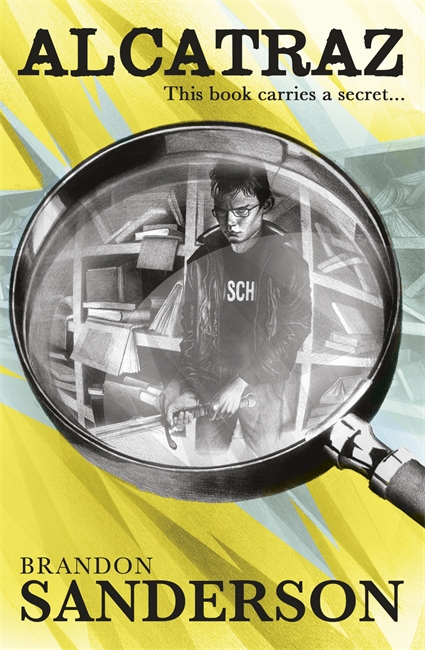 The first four novels in the series are available in a collected omnibus, published in the UK by Gollancz.
On his thirteenth birthday, Alcatraz — a foster child — gets a bag of sand in the mail which purports to be his 'inheritance' sent from his father and mother. The Librarians, of course, immediately steal the bag of sand from him.
This sparks a chain of events which leads Alcatraz to realize that his family is part of a group of freedom fighters who resist the Evil Librarians – the secret cult who actually rule the world. Alcatraz's grandfather shows up and tows him off to infiltrate the downtown library to steal back the mystical bag of sand. The ensuing story involves talking dinosaurs, sentient romance novels, and a dungeon-like labyrinth hiding beneath the innocent-looking downtown library.
Brandon's next novel is OATHBRINGER, the third novel in his best-selling Stormlight Archive series. It is due to be published by Gollancz in November.
Zeno represents Brandon Sanderson in the UK and Commonwealth, on behalf of the JABberwocky Literary Agency in New York.