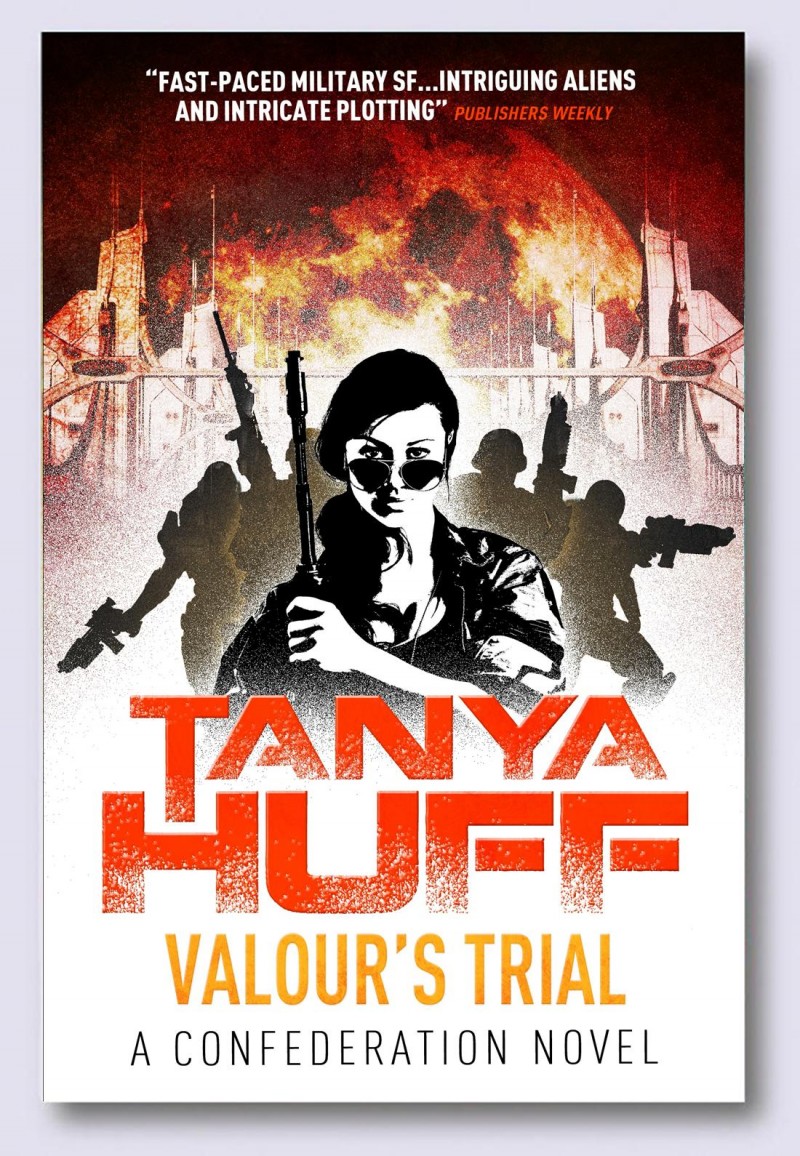 Hot on the heels of the UK publication of THE HEART OF VALOUR, we're delighted to be able to share with you the new cover for Tanya Huff's VALOUR'S TRIAL, the fourth novel in the adventure- and action-packed science fiction Confederation series! As with the first three novels in the series, this will be published by Titan Books, and is due to hit shelves on April 4th 2014.
Here's the synopsis…
Unexpectedly pulled from battle, Gunnery Sergeant Torin Kerr of the Confederation Marines finds herself in an underground POW camp, where her fellow marine prisoners have lost all will to escape. Now, Torin must fight her way not only out of the prison, but also past the growing compulsion to lie down and give up — not realizing that her escape could alter the entire course of the war.
VALOUR'S TRIAL was first published in the US by DAW Books, in 2008. Here's just a small sample of what critics have said about the novel…
'Huff's appealing heroine is as fiercely maternal as she is fierce in battle. The denoument is not unexpected, but Huff skillfully accomplishes its exposition while still managing a few surprises.'  —  Publishers Weekly
'It's a great read, a powerful surviving scenario made particularly fascinating by the interactions of multiple species working together.'  —  Locus
'Filled with both action scenes and personal drama, this sf adventure belongs in most libraries.'  —  Library Journal
Zeno represents Tanya Huff in the UK and Commonwealth, on behalf of the JABberwocky Literary Agency in New York.