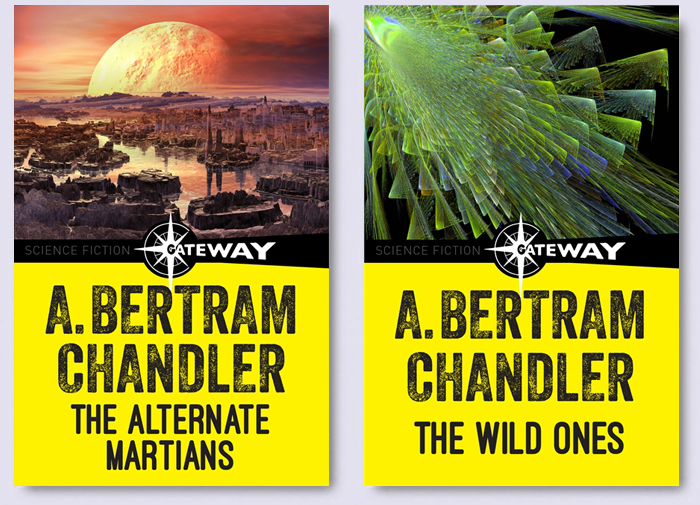 Today, Gollancz publishes a couple more novels from A. Bertram Chandler's extensive, classic sci-fi backlist. Released through the SF Gateway, THE WILD ONES and THE ALTERNATE MARTIANS are now available.
THE WILD ONES is the eighth novel in the second John Grimes cycle, Far Traveller. Here's the synopsis…
Back on earth with Shirl and Darleen from New Alice, John Grimes is off on a new mission. Giant golden creatures and accusations of witchcraft are all part of A. Bertram Chandler's last completed novel.
THE ALTERNATE MARTIANS is a stand-alone sci-fi novel. Here's the succinct synopsis…
A space expedition to Mars find themselves in the worlds of H.G. Wells, Edgar Rice Burroughs and Otis Adelbert Kline.
This is the third batch of novels by A. Bertram Chandler released via the SF Gateway. You can find details about the others here and here. More are on the way!
Zeno represents A. Bertram Chandler in the UK and Commonwealth, on behalf of the JABberwocky Literary Agency in New York.