Lavie Tidhar's third Bookman Histories novel, THE GREAT GAME is now available as a new audiobook edition from Graphic Audio. Produced with a full cast of actors, immersive sound effects and cinematic music, here's the synopsis…
When Mycroft Holmes is murdered in London, it is up to retired shadow executive Smith to track down his killer — and stumble on the greatest conspiracy of his life. Strange forces are stirring into life around the globe, and in the shadow game of spies nothing is certain. Fresh from liberating a strange alien object in Abyssinia – which might just be the mythical Ark of the Covenant — young Lucy Westerna, Holmes' protégé, must follow her own path to the truth while, on the other side of the world, a young Harry Houdini must face his greatest feat of escape – death itself.
As their paths converge the body count mounts up, the entire world is under threat, and in a foreboding castle in the mountains of Transylvania a mysterious old man weaves a spider's web of secrets and lies.
Airship battles, Frankenstein monsters, alien tripods and death-defying acts: The Great Game is a cranked-up steampunk thriller in which nothing is certain — not even death.
Graphic Audio has also published the first two novels in the series as full-cast productions: THE BOOKMAN and CAMERA OBSCURA.
'[A] very fine addition to the series, and can be enjoyed without having read the others, though you owe it to yourself to read the entire series if well detailed alternate history science fiction is your sort of thing.' –– Starburst Magazine on THE GREAT GAME
The Bookman Histories are published in print and digital editions by Angry Robot Books.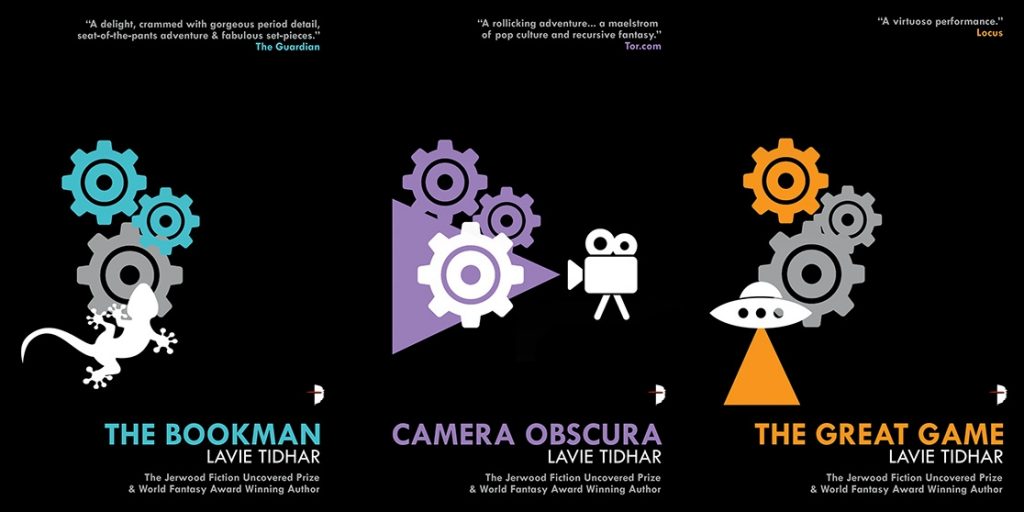 Lavie's latest novel is THE HOOD, the second novel in his Anti-Matter of Britain Quartet (Head of Zeus); his next novels are MAROR, a stand-alone due to be published by Head of Zeus (August 4th); and NEOM, a second novel in the Central Station universe, due to be published by Tachyon Publications (November).