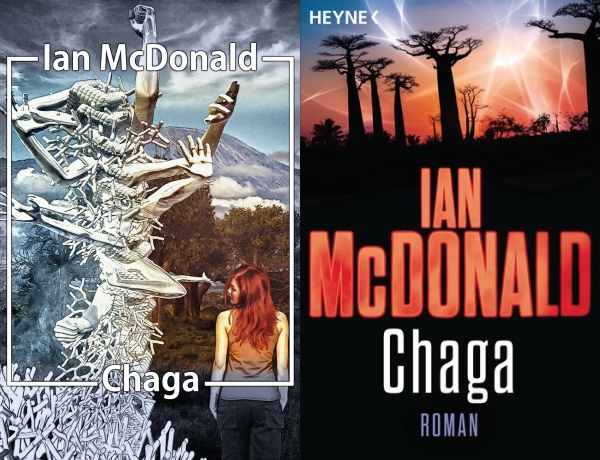 Today, we wanted to draw your attention to Ian McDonald's classic Chaga series: CHAGA, KIRINYA and TENDELÉO'S STORY. The trilogy is now available in eBook, published by the JABberwocky eBook Program, and the first two books are also published in Germany by Heyne.
CHAGA, originally called EVOLUTION'S SHORE, was first published in 1995 and was nominated for the John W. Campbell Memorial Award for Best Science Fiction Novel. Here's the synopsis…
On the trail of the mystery of Saturn's disappearing moons, network journalist Gaby McAslan finds herself in Africa researching the Kilimanjaro Event: a meteor-strike in Kenya which caused the stunning African landscape to give way to something equally beautiful – and indescribably alien. Dubbed the 'Chaga', the alien flora destroys all man-made materials, and moulds human flesh, bone and spirit to its own designs. But when Gaby finds the first man to survive the Chaga's changes, she realizes it has its own plans for humankind… Against the backdrop of Mount Kilimanjaro, McDonald weaves a staggering tale of keen human observation and speculation, as the Kilimanjaro Event changes the course of the human race by exposure to something beyond its imagination.
Here are some of the reviews CHAGA received…
'McDonald… consistently explores new territory with his breathtaking images and incisive language. Both form and substance blend fortuitously in a work that features strong characters, a suspenseful story, and a profound message of hope and transformation. A priority purchase for SF collections.' — Library Journal
'One of the finest writers of his generation, who chooses to write science fiction because that is how he can best illuminate the world.' — New Statesman
'Optimistic near-future alien-contact yarn… McDonald's tale is also inventive and challenging… a dense, complex, rather weighty, often fascinating piece of speculation.' — Kirkus
You can also read an excerpt from the novel here.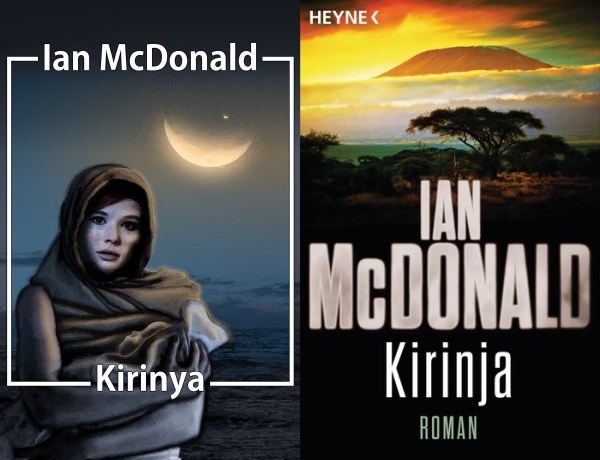 KIRINYA (1998) was showered with similar accolades when it was published: the novel was described by SFX as 'a huge and ambitious novel' and 'the work of a supremely talented writer', and McDonald was hailed as an 'outstanding writer' and 'marvellous talent' by The Times...
The end of the universe happened at around ten o'clock at night on 22 December, 2032. It's just that humanity hasn't realized it yet. And the Chaga, the strange flora deposited from the stars, is still busy terraforming the tropics into someone else's terra. Gaby McAslan was once a hungry news reporter who compromised her relationship with UNECTA researcher Dr. Shepard for the sake of her story… but Gaby is no longer a journalist and she doesn't want to be a full-time mother, even though her child Serena is her last link with Shepard. Gaby's fire has gone out; she's gone soft. But the massive political and military upheavals rocking the world are about to drag her back into the action.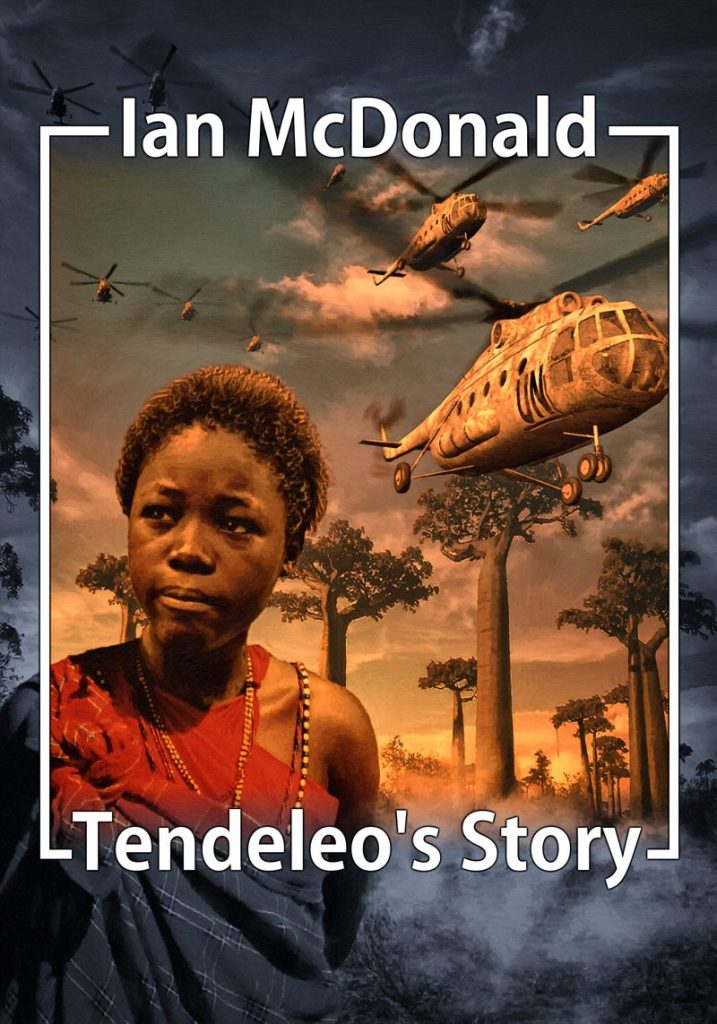 The final book in the Chaga series, TENDELÉO'S STORY is a novella that was originally published by PS Publishing in 2000.
From the top of Mt. Kilimanjaro, an alien force begins to spread, turning the land into an unrecognizable alien landscape. Tendeléo is nine years old when this first package comes down, and before she reaches adulthood the Chaga will change her life forever.
Ian's latest series is Luna, of which the first two books are out now: NEW MOON and WOLF MOON, published by Gollancz in the UK and Tor Books in North America. The series is also available in a growing number of translated editions.