Announced last week, we're very happy to report that a number of our clients were featured in Locus's 2016 Recommended Reading List!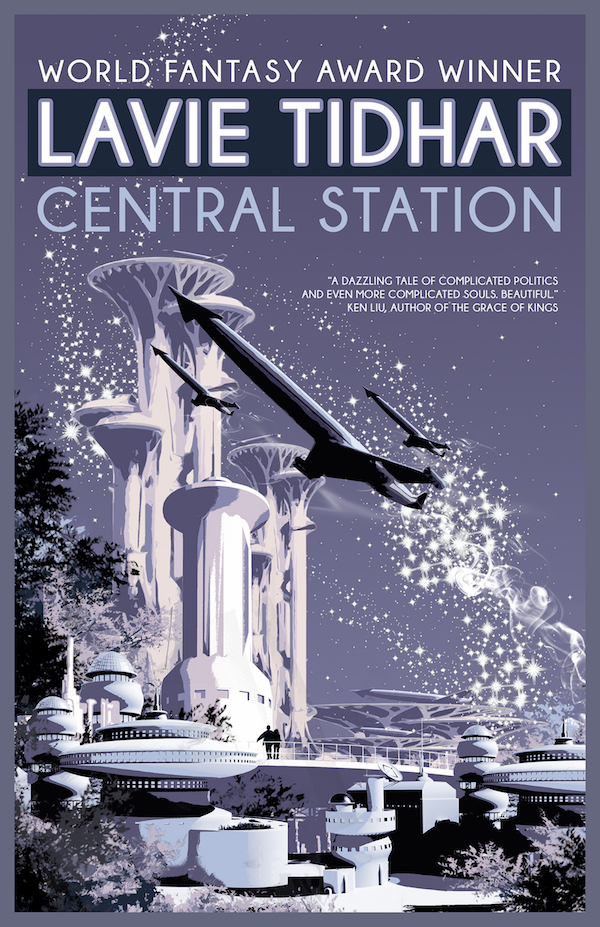 In science fiction, Lavie Tidhar's critically-acclaimed CENTRAL STATION was selected — adding to the already impressive number of the novel's "Must Read" selections. Published by Tachyon Publications, here's the synopsis…
A worldwide diaspora has left a quarter of a million people at the foot of a space station. Cultures collide in real life and virtual reality. Life is cheap, and data is cheaper.
When Boris Chong returns to Tel Aviv from Mars, much has changed. Boris's ex-lover is raising a strangely familiar child who can tap into the datastream of a mind with the touch of a finger. His cousin is infatuated with a robotnik—a damaged cyborg soldier who might as well be begging for parts. His father is terminally-ill with a multigenerational mind-plague. And a hunted data-vampire has followed Boris to where she is forbidden to return.
Rising above them is Central Station, the interplanetary hub between all things: the constantly shifting Tel Aviv; a powerful virtual arena, and the space colonies where humanity has gone to escape the ravages of poverty and war. Everything is connected by the Others, powerful alien entities who, through the Conversation — a shifting, flowing stream of consciousness — are just the beginning of irrevocable change.
At Central Station, humans and machines continue to adapt, thrive… and even evolve.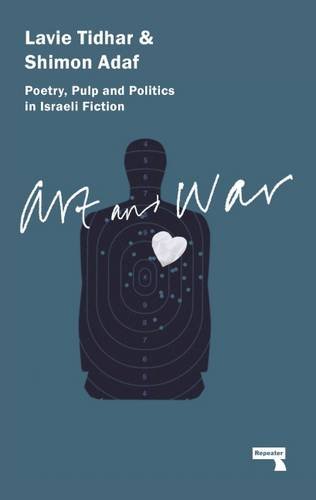 Lavie's work appeared three more times on the list. First, his non-fiction book ART AND WAR, co-written with Shimon Adaf was selected as a non-fiction recommendation. It's published by Repeater Books…
Shimon Adaf and Lavie Tidhar are two of Israel's most subversive and politically outspoken writers. Growing up on opposite sides of the Israeli spectrum – Tidhar in the north of Israel in the Zionist, socialist Kibbutz; Adaf from a family of religious Mizrahi Jews living in Sderot – the two nevertheless shared a love of books, and were especially drawn to the strange visions and outrageous sensibilities of the science fiction that was available in Hebrew. Here, they engage in a dialogue that covers their approach to writing the fantastic, as they question how to write about Israel and Palestine, about Judaism, about the Holocaust, about childhoods and their end.
Extending the conversation even into their fiction, the book contains two brand new short stories – "Tutim" by Tidhar, and "third attribute" by Adaf – in which each appears as a character in the other's tale; simultaneously political and fantastical, they burn with an angry, despairing intensity.
Lavie's novella THE VANISHING KIND and his short stories DROWNED and TERMINAL were also selected in those categories.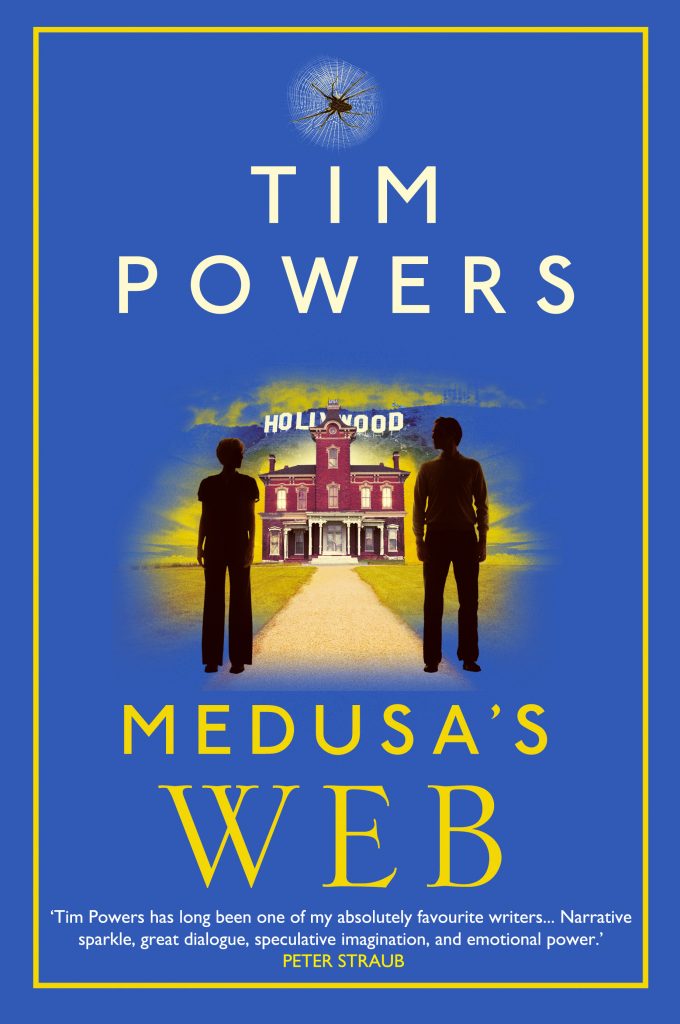 In the fantasy category, there was Tim Powers's MEDUSA'S WEB, which is published in the UK by Corvus…
In the wake of their Aunt Amity's suicide, Scott and Madeline Madden are summoned to Caveat, the eerie, decaying mansion in the Hollywood hills in which they were raised. But their decadent and reclusive cousins, the malicious wheelchair-bound Claimayne and his sister, Ariel, do not welcome Scott and Madeline's return to the childhood home they once shared. While Scott desperately wants to go back to their shabby south of Sunset lives, he cannot pry his sister away from this old house that is a conduit for the supernatural.
Decorated by bits salvaged from old hotels and movie sets, Caveat hides a dark family secret that stretches back to the golden days of Rudolph Valentino and the silent film stars. A collection of hypnotic abstract images inked on paper allows the Maddens to briefly fragment and flatten time – to transport themselves into the past and future in visions that are both puzzling and terrifying.
As Madeline falls more completely under Caveat's spell, Scott must fight to protect her. But will he unravel the mystery of the Madden family's past and finally free them… or be pulled deeper into their deadly web?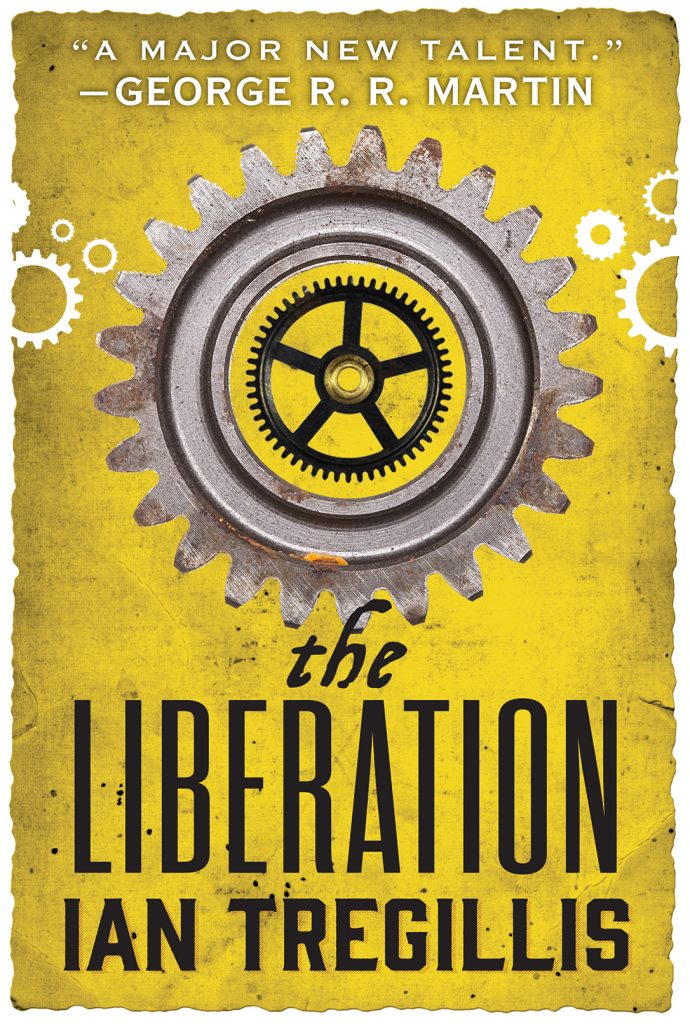 … and also Ian Tregillis's final Alchemy War novel, THE LIBERATION, which is published by Orbit Books…
I am the mechanical they named Jax.
My kind was built to serve humankind, duty-bound to fulfil their every whim.
But now our bonds are breaking, and my brothers and sisters are awakening.
Our time has come. A new age is dawning.
Set in a world that might have been, of mechanical men and alchemical dreams, this is the third and final novel in a stunning series of revolution by Ian Tregillis, confirming his place as one of the most original new voices in speculative fiction.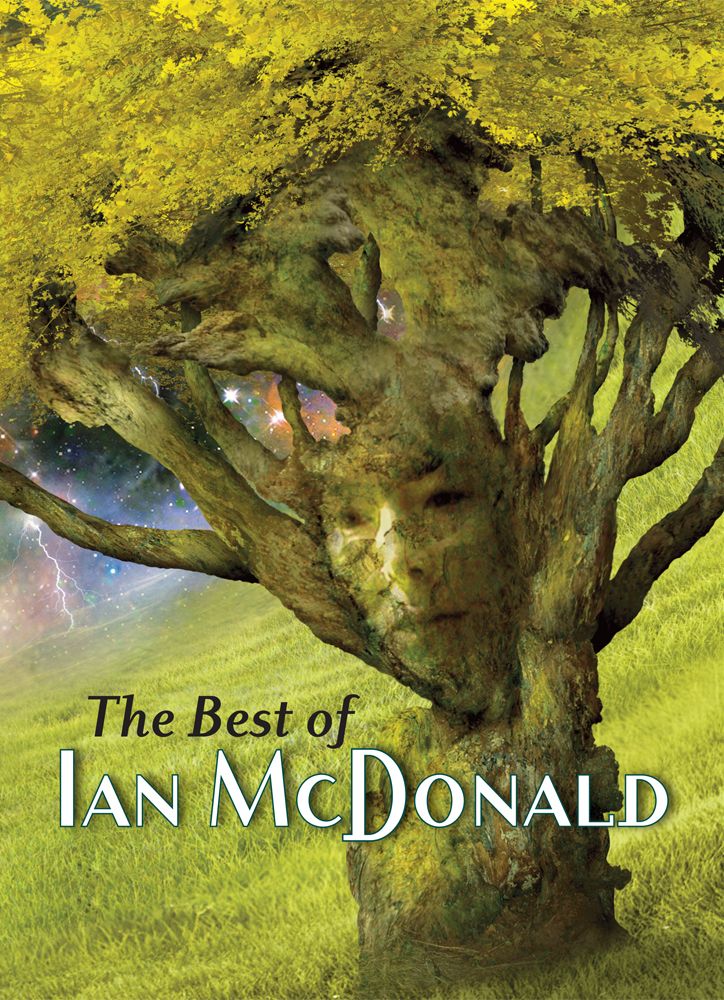 Ian McDonald's THE BEST OF IAN McDONALD, published by PS Publishing, was a recommended collection…
Ian McDonald, the author of such landmark novels as Desolation Road, Chaga, River of Gods, and The Dervish House, has long been regarded as one of Britain's finest SF writers. Just like those full-length works, his shorter fiction has commanded much admiration, and now, in this massive retrospective volume, the best McDonald tales are assembled in glittering array.
Represented here are all the phases of McDonald's career: the poetic early retro-visions that in the late Eighties signalled the arrival of a marvellously fluent new stylistic voice; the virtuoso Nineties riffs on themes such as the Irish Troubles, nanotechnology, alternate history, and alien sexuality; the bold post-millennial ventures into the futuristic politics of Third World countries such as Kenya, India, and Brazil, as well as far afield to alien solar systems; and recent, dazzlingly conceived variations on the Arab Spring, the nature of superheroes, and Mars as pulp SF writers once fondly imagined it to be. The treasures are abundant, each presented in McDonald's addictive, immersive prose—language at once elegantly timeless and edgily contemporary.
Two of Aliette de Bodard's stories were featured on the list: her novelette PEARL, which appeared in THE STARLIT WOOD anthology; and also her short story A SALVAGING OF GHOSTS, published by Beneath Ceaseless Skies.
And finally, Ian R. MacLeod's novelette THE VISITOR FROM TAURED was also included in the list.