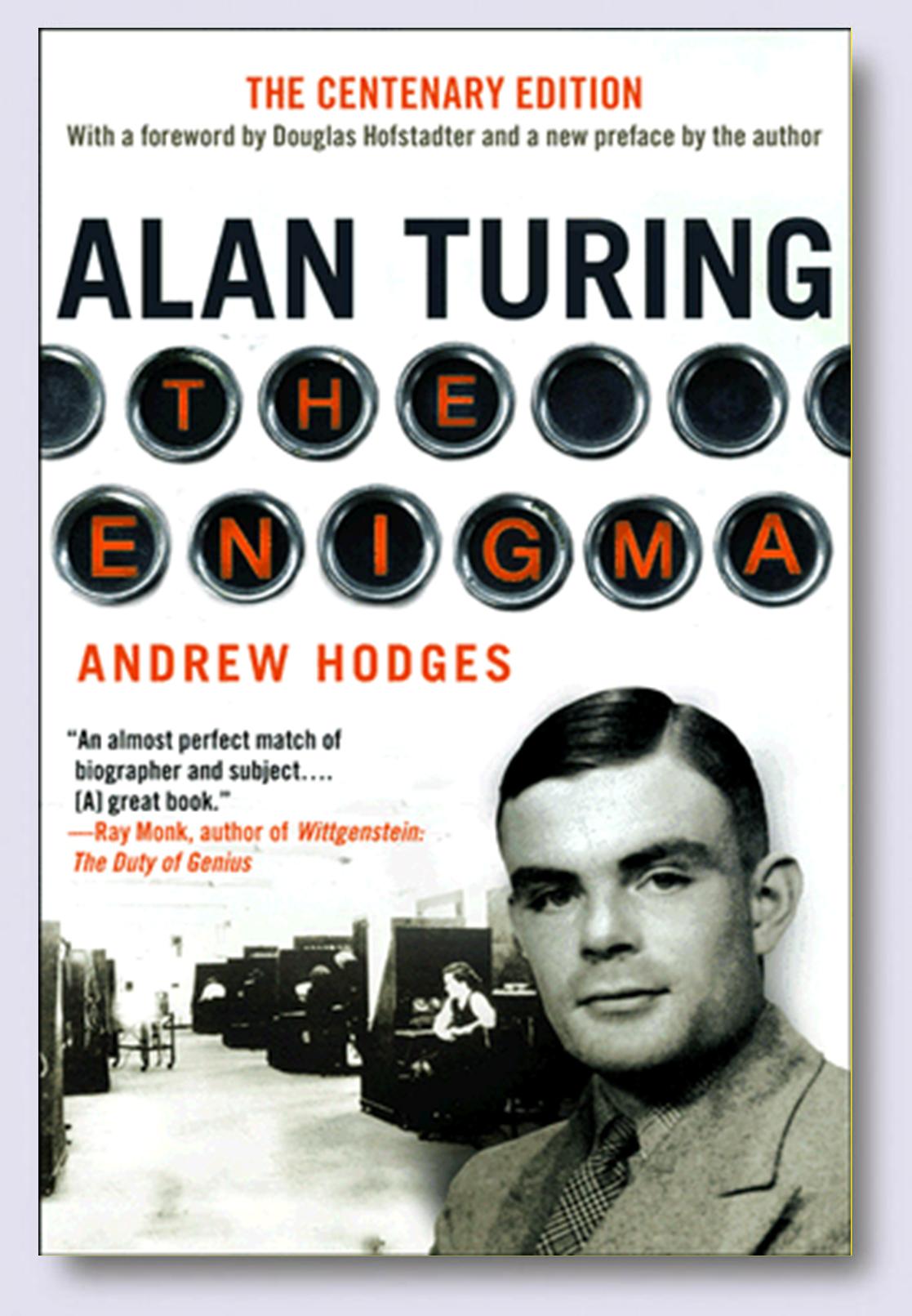 On August 17th, Andrew Hodges will give a talk on ALAN TURING: THE ENIGMA, his critically-acclaimed, definitive biography of the founder of computer science. The event will be held at Bletchley Park.
Here's how the venue's description of the event and Hodges's work:
Hodges tells how Turing's revolutionary idea of 1936–the concept of a universal machine–laid the foundation for the modern computer and how Turing brought the idea to practical realization in 1945 with his electronic design. How this work was directly related to Turing's leading role in breaking the German Enigma ciphers during World War II, a scientific triumph that was critical to Allied victory in the Atlantic. At the same time, this is the tragic story of a man who, despite his wartime service, was eventually arrested and forced to undergo a humiliating treatment programme – all for trying to live honestly in a society that defined homosexuality as a crime.
After Andrew's talk at 14.00, there will be a Q & A Session (15:00) and also a book signing after Tea & Cake.
Tickets for the day are £20 per person, which includes admission to Bletchley Park's exhibitions and galleries (open from 9:30am). There is also a Bundle Ticket option, for £28, which includes a copy of the book. More information can be found here.
ALAN TURING: THE ENIGMA is published in the UK by Vintage Books, and in the US by Princeton University Press. It has also been translated for other markets. More information can be found on Hodges's author page. The book is currently being adapted for a film, THE IMITATION GAME, starring Benedict Cumberbatch as Alan Turing, due for release later this year. The book was also chosen by Michael Holroyd as part of a list of 50 'essential' books in The Guardian.