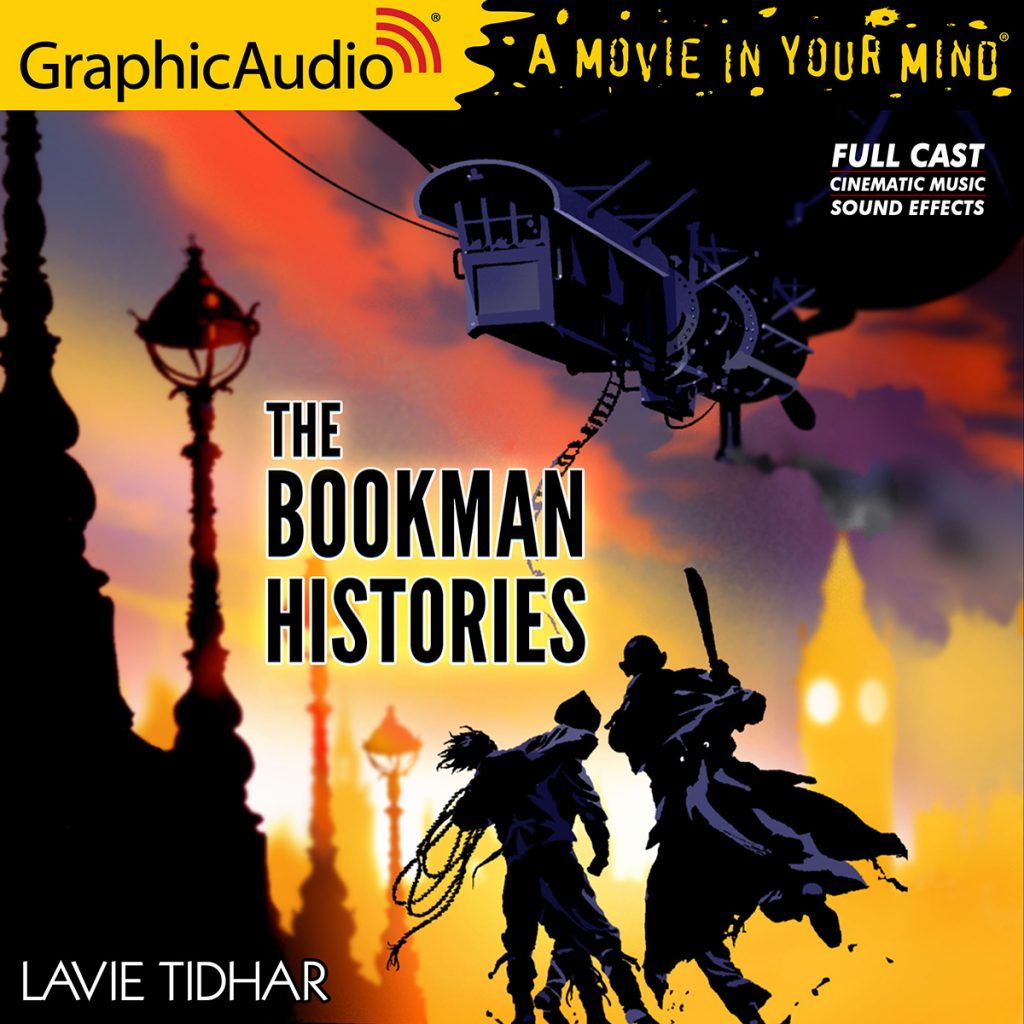 Today, Graphic Audio publishes a new audiobook edition of Lavie Tidhar's acclaimed debut novel, THE BOOKMAN! Recorded with a full cast and cinematic music, here's the synopsis…
In a 19th century unlike our own, the shadowy assassin known as the Bookman moves unseen. His weapons are books; his enemies are many. And when Orphan, a young man with a mysterious past, loses his love to the sinister machinations of the Bookman, Orphan would stop at nothing to bring her back from the dead.
In The Bookman, World Fantasy Award winner Lavie Tidhar writes a love letter to books, and to the serial literature of the Victorian era: full of hair-breadth escapes and derring-dos, pirates and automatons, assassins and poets, a world in which real life authors mingle freely with their fictional creations – and where nothing is quite as it seems.
Adapted from the novel and produced with a full cast of actors, immersive sound effects and cinematic music!
The print and eBook editions of THE BOOKMAN and its sequels — CAMERA OBSCURA and THE GREAT GAME — are published in the UK and North America by Angry Robot Books.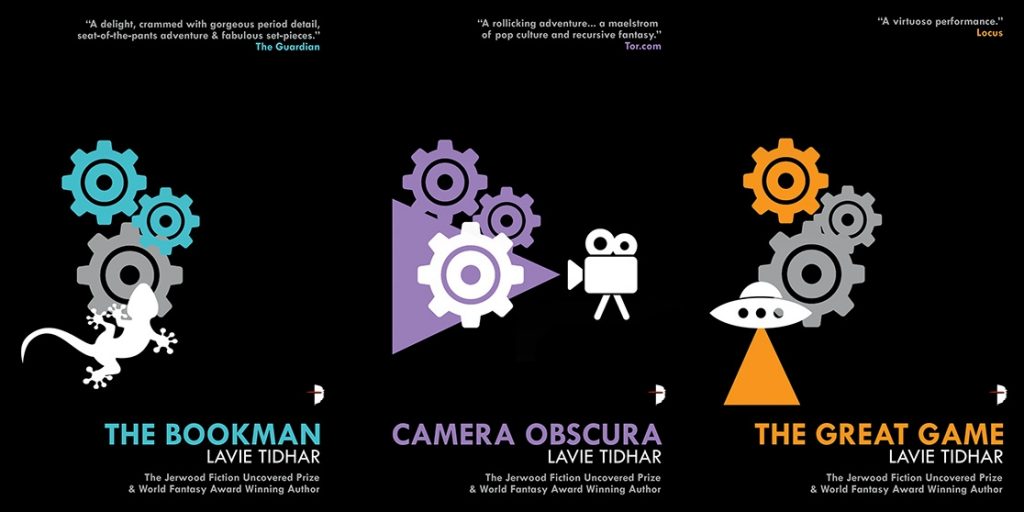 Here are just a few of the great reviews THE BOOKMAN has received since it was first published in 2010…
'Lavie Tidhar's THE BOOKMAN is simply the best book I've read in a long time, and I read a lot of books. If you're worried that Steampunk has turned into a mere fashion aesthetic, then you'd better read this one. It's a stunningly imaginative remix of history, technology, literature, and Victorian adventure that's impossible to put down. The book is immensely smart and readable at the same time. I very much hope that it's the first of many such books. Buy it.' — James P. Blaylock
'Literary figures emerge from the swirling fog, automatons patrol the streets, space probes head for Mars and giant lizards rule over Victorian England. A potent and atmospheric steampunk adventure.' — Chris Wooding
'Self-contained and with a great ending, THE BOOKMAN seems to be part of a planned series and I really am happy about that since I want more of this wonderful milieu… Just big time fun, THE BOOKMAN is highly, highly recommended.' — Fantasy Book Critic
'The juicy backstory is unfolded by Tidhar, making it a key part of what makes the narrative so compelling… skilful, clever and highly enjoyable. 4*' –– SFX Magazine
'Not only an interesting read but also one that leads the reader to ask more questions than is answered within the text supplied… A promising start and I hope that the follow-ups are just as interesting.' — Falcata Times
Check back soon for more information about the audio adaptations of the second and third novels in the series! (We'll share covers, etc., as soon as we have them.)