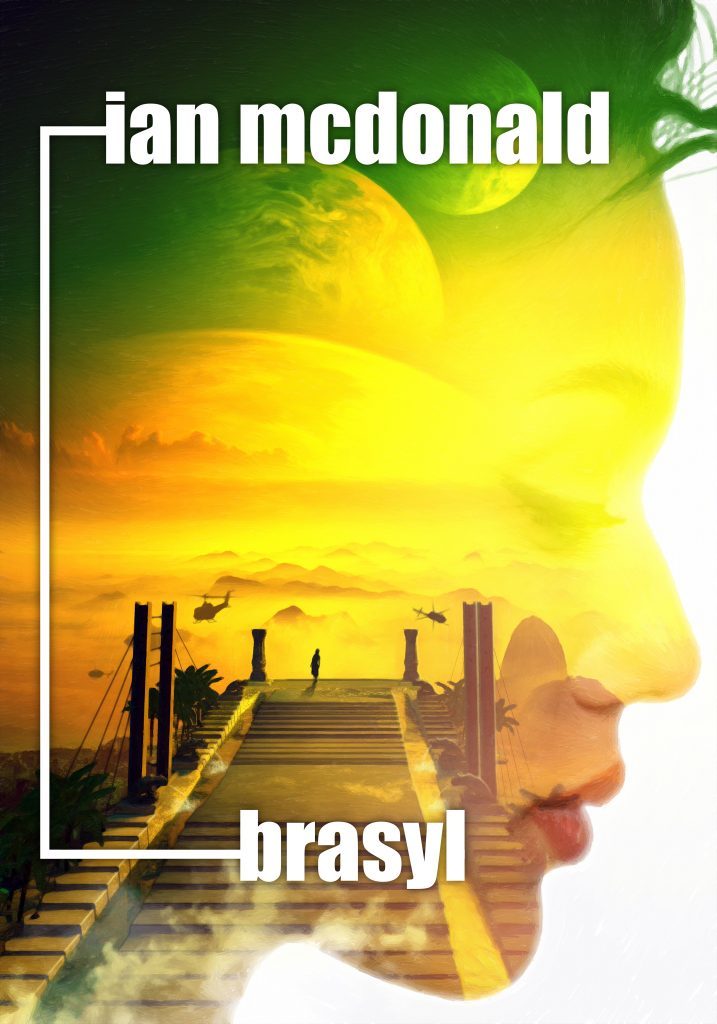 We're very happy to report that Ian McDonald's novels BRASYL and THE DERVISH HOUSE are available again in the US! Published in eBook format through the JABberwocky eBook Program, here are some details…
BRASYL, first published in 2007, the novel is published in the UK by Gollancz. The novel was nominated for Best Novel in the Hugo, Nebula and BSFA Awards. Here's the synopsis…
Be seduced, amazed, and shocked by one of the world's greatest and strangest nations. Past, present, and future Brazil, with all its color, passion, and shifting realities, come together in a novel that is part SF, part history, part mystery, and entirely enthralling. Three characters, three stories, three Brazils, linked across time, space, and reality in a hugely ambitious story that will challenge the way you think about everything.
The release of BRASYL was met with a number of great reviews. Here are just a couple…
'McDonald's outstanding SF novel channels the vitality of South America's largest country into an edgy, post-cyberpunk free-for-all… Chaotic, heartbreaking and joyous, this must-read teeters on the edge of melodrama, but somehow keeps its precarious balance.' — Publishers Weekly
'BRASYL is classic McDonald: a deep thinking, high-paced adventure story, exploring the quantum universe, combining sassy, believable characters with a captivating delight in language and storytelling. McDonald inhabits the Brazil – or rather, the Brazils – of this world and sweeps you along as no other writer in the field could manage.' — Guardian
'A beautiful story, one that cries out to be read again and again. McDonald's light is still shining brightly, and considering the consistent quality of his titles, we say long may it burn.' — SciFi Now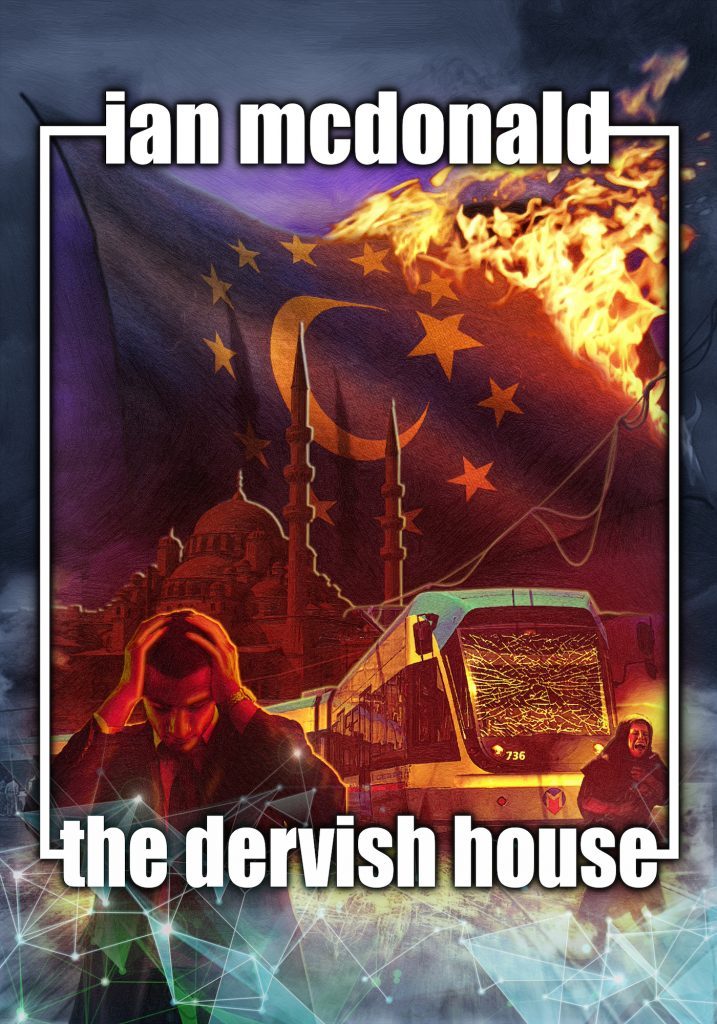 Next up, THE DERVISH HOUSE! First published in 2009 by Gollancz, this novel was also nominated for Best Novel in the Hugo, Locus and BSFA Awards, and was also a nominee for the Arthur C. Clarke and John W. Campbell Memorial Awards. Here's the synopsis…
Welcome to the world of The Dervish House — the great, ancient, paradoxical city of Istanbul, divided like a human brain, in the great, ancient, equally paradoxical nation of Turkey. With a population pushing one hundred million, and Istanbul alone swollen to fifteen million, Turkey is the largest, most populous, and most diverse nation in the new Europe, but also one of the poorest and most socially divided. The Dervish House is seven days, six characters, and three interconnected story strands all woven around the common core of the old dervish house of Aden Dede. A terror attack, a vision of djinn, a commodities scam, a hunt for half a miniature Koran that holds the key to new technology, and a quest for a creature from Arabic legend — that may not be so legendary after all.
Here are some of the great reviews THE DERVISH HOUSE has received…
'… a writer with an unerring instinct for finding resonance between theme and location… a rich and assured novel that, like much of Ken MacLeod's recent work, revels in the shiny precision of the airport tech-thriller, yet insists on putting forward disquieting ideas rather than offering all-too-neat reassurances that you can somehow put escaped djinns back in bottles. This is as good as contemporary literary SF gets.'  —  SFX (5* Review)
'I know what to expect from Ian McDonald: broad vistas, intricately imagined futures, poetic language that transports and delights, a blend of mysticism and science that thrills and moves. But no matter how much foreknowledge I bring to a new Ian McDonald, I am always, always startled and thrilled by the exciting, moving epic story I find inside… To read McDonald is to fall in love with a place and to become drunk with it (see this free sample from Dervish House for a taste). I you've never read him, you're in for a treat. If you're a fan like me, you'll be delighted anew. What a wonderful, wonderful book.' — BoingBoing
'… thrilling… A master in his own right, McDonald has written some of the best SF of the last fifteen years… a mosaic of a story that can be admired for its finely-wrought pieces but not fully appreciated until the book is finished and looked at again from some distance. The biggest part of the thrill is wondering how the characters will inevitably intersect… As much as THE DERVISH HOUSE is about biogenetics and history, McDonald couches some of his lushest prose in explorations of mysticism… McDonald, who is a native of Scotland, has an uncanny ability to write about other cultures authentically. He is a painstaking researcher and while he cannot always write with absolute authority, his dedication to making settings and characters feel alive is incredibly impressive… Ian McDonald has crafted a gorgeously lush novel, oozing with exciting, relevant ideas, a love letter to the Queen of Cities, to all cities, really.' — Tor.com
'A lush, complex and hugely entertaining novel.' — Guardian
Check out our previous posts about the new JABberwocky eBook editions of Ian's Everness series and India 2047 novels.
Here are the UK covers for BRASYL and THE DERVISH HOUSE…