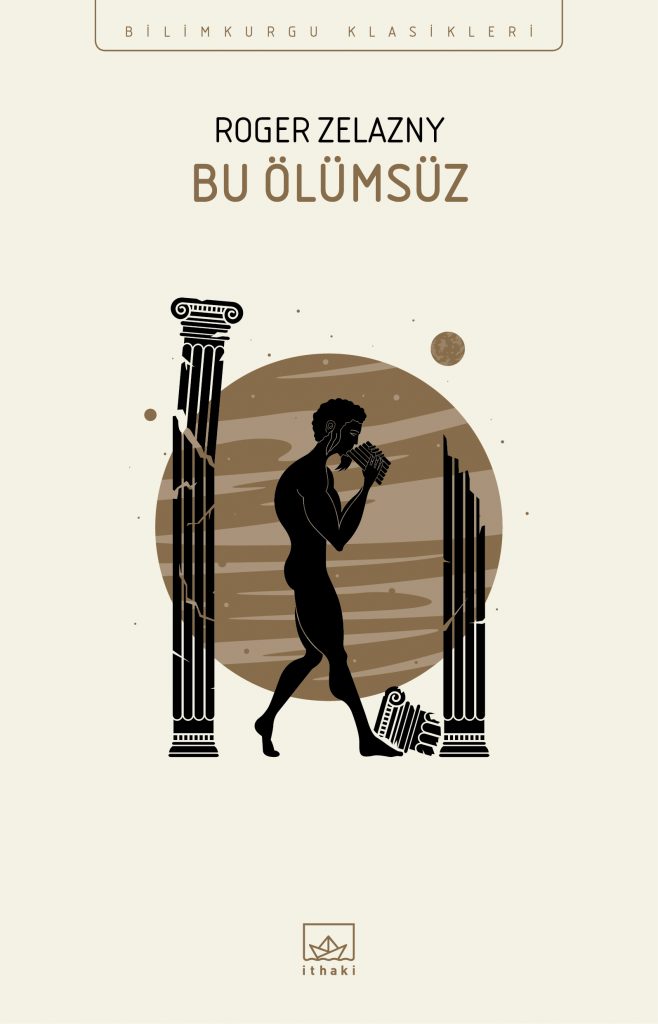 Roger Zelazny's classic novel THIS IMMORTAL is available in Turkey! Published by İthaki Yayınları, as BÜ ÖLÜMSÜZ, here's the synopsis…
Ölmekte olan bir dünyadaki tek ölümsüz, dünyasını nasıl yeniden hayata döndürebilir?
İşte bunlardan dolayıdır ki her geri dönüşümde kendimi yenilemiş bulurum, çünkü artık birçok yılı geride bırakmış bir adam olarak, bütün Yer için aynı şeyleri hissediyorum. Bunlar için dövüştüm ben, bunlar için öldürdümi bombaladım ve bunlar için Vegalıların orada, Taler'deki sürgün hükümetimizden Yer'i adım adım satın almalarını önlemek amacıyla kitaptaki bütün yasal numaraları uyguladım.
First published in 1966, here's the English-language synopsis…
Conrad Nomikos has a long, rich personal history that he'd rather not talk about. And, as Arts Commissioner, he's been given a job he'd rather not do. Escorting an alien grandee on a guided tour of the shattered remains of Earth is not something he relishes — especially when it is apparent that this places him at the center high-level intrigue that has some bearing on the future of Earth itself.
THIS IMMORTAL is also available in Russia (Эксмо), Germany (Heyne) and France (Helios). İthaki has also published LORD OF LIGHT in Turkey, as IŞIK TANRISI.