Today, Gollancz publishes books two-to-four in William Gibson's classic Neuromancer/Sprawl series: COUNT ZERO, MONA LISA OVERDRIVE, and BURNING CHROME!
Nominated for both the Hugo and Nebula Awards, COUNT ZERO (cover at top) picks up the story begun in NEUROMANCER…
They set a Slamhound on Turner's trail in New Delhi, slotted it to his pheromones and the colour of his hair.
When the Maas Biolabs and Hosaka zaibatsus fight it out for world domination, computer cowboys like Turner and Count Zero are just foot soldiers in the great game: useful but ultimately expendable.
When Turner wakes up in Mexico – in a new body with a beautiful woman beside him – his corporate masters let him recuperate for a while, then reactivate his memory for a mission even more dangerous than the one that nearly killed him: the head designer from Maas Biolabs says he wants to defect to Hosaka, and it's Turner's job to deliver him safely.
Count Zero is a rustbelt data-hustler totally unprepared for what comes his way when the designer's defection triggers war in cyberspace. With voodoo gods in the Net and angels in the software, he can only hope that the megacorps and the super-rich have their virtual hands too full to notice the amateur hacker with the black market kit trying desperately to stay alive…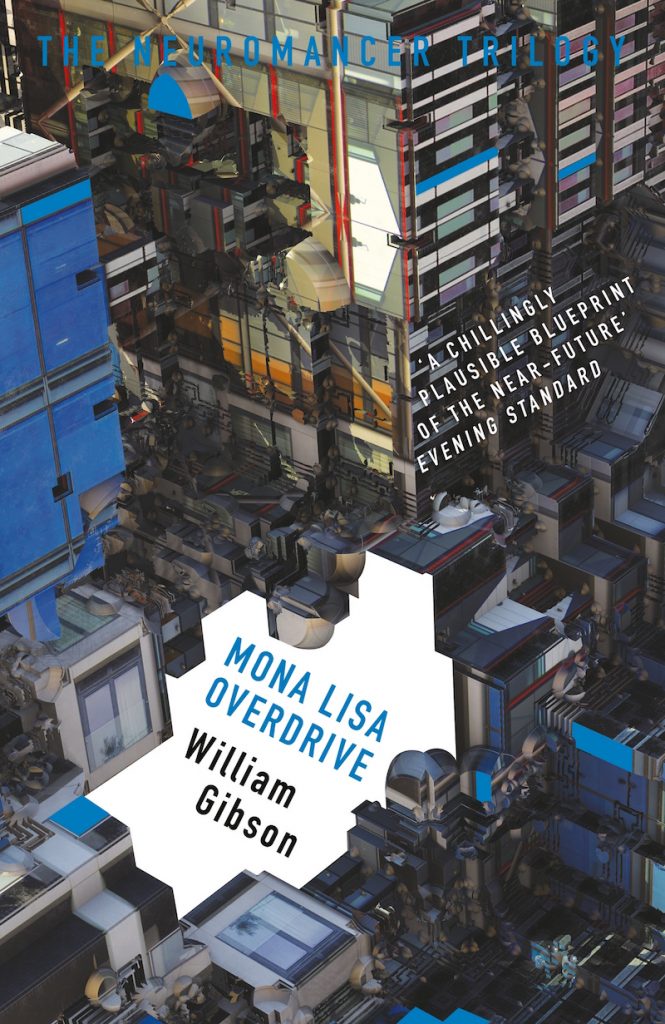 MONA LISA OVERDRIVE is the final volume in the Neuromancer trilogy…
The ghost was her father's parting gift, presented by a black-clad secretary in a departure lounge at Narita..
Mona is a young girl with a murky past and an uncertain future whose life is turned upside down when her pimp sells her to a plastic surgeon in New York and overnight she's turned into someone else.
Angie Mitchell is a famous Hollywood Sense/Net star with a special talent. And despite the efforts of studio bosses to keep her in ignorance, Angie's started remembering things. Soon she'll discover who she really is… and why she doesn't need a deck in order to enter cyberspace.
From inside the matrix, plots are set in motion and human beings are being played like pieces on a board. And behind the intrigue lurks the shadowy Yazuka, the powerful Japanese underworld, whose leaders ruthlessly manipulate people and events to suit their own purposes.
Or so they think…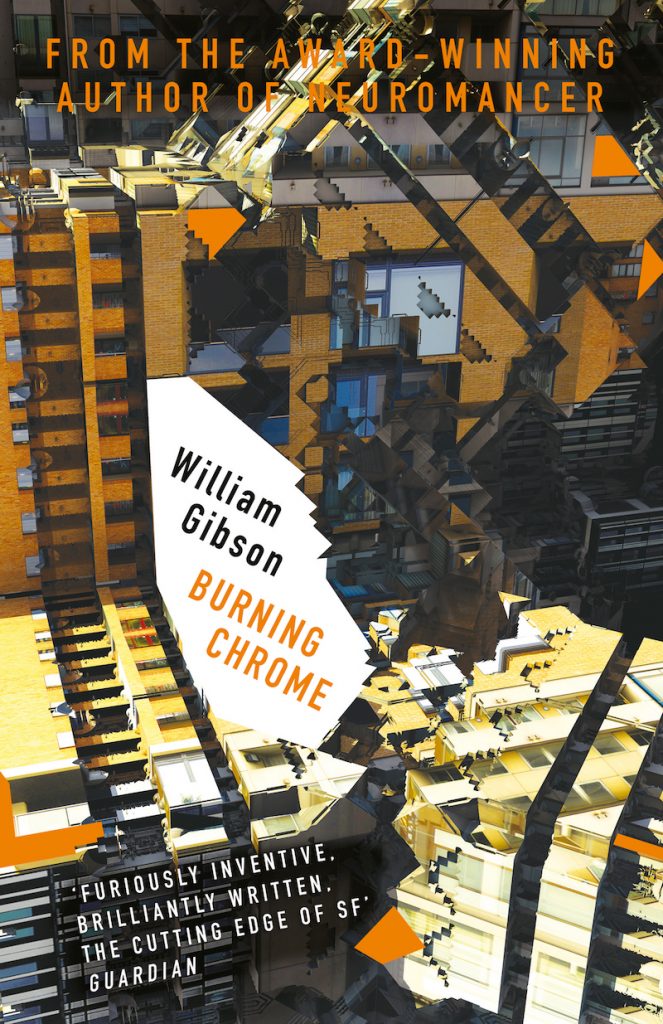 And finally, BURNING CHROME is an anthology of Gibson's superb shorter fiction…
Tautly-written and suspenseful, BURNING CHROME collects 10 of his best short stories with a preface from Bruce Sterling, co-Cyberpunk… These brilliant, high-resolution stories show Gibson's characters and intensely-realized worlds at his absolute best. Contains 'Johnny Mnemonic' (filmed starring Keanu Reeves) and title story 'Burning Chrome' – both nominated for the Nebula Award – as well as the Hugo-and-Nebula-nominated stories 'Dogfight' and 'The Winter Market'.
Gollancz has also published two print editions of NEUROMANCER — one in paperback, and a hardcover edition as part of the SF Masterworks series…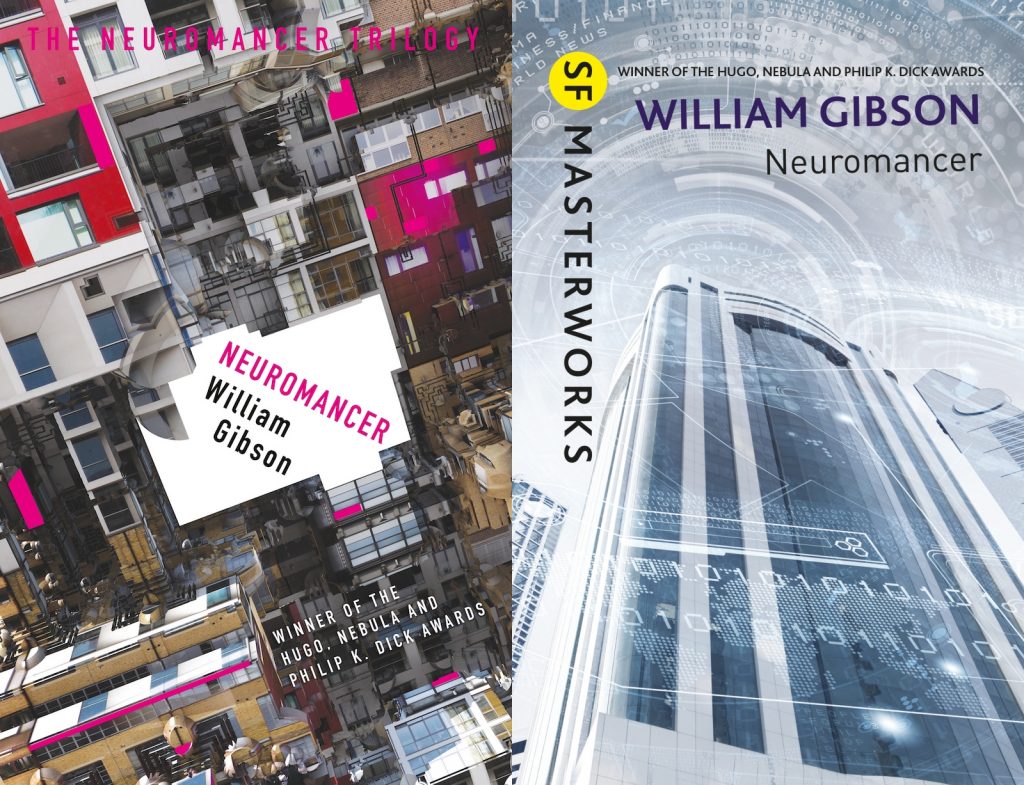 Each of these books is also available in the UK as an eBook, also published by Gollancz.

Zeno represents William Gibson in the UK, on behalf of Martha Millard at Sterling Lord Literistic.