We are very happy to report that Zeno client Naomi Foyle is taking part in a great event in London next week: Women in SF, which takes place on May 8th, from 6:30-7:3opm at Blackwell's Charing Cross Road branch.
The event has been organised by Jo Fletcher Books and Blackwell's Charing Cross Road. Six authors will come together to discuss the debate surrounding the representation of female authors in genre fiction, why there is a lack of it, and the solutions that could be implemented to ensure equality in the future. Alongside Naomi, Karen Lord, Stephanie Saulter, Jaine Fenn and Janet Edwards will be in attendance, and the panel will be moderated by Edward James. The event also coincides with the launch of a Blackwell's Women in SF display, to promote novels written in the genre by female authors.
Attendance at the event is free, and you can book tickets here – be sure to book them soon, though, as they are expected to run out quickly.
Naomi's latest novel, ASTRA, was published by Jo Fletcher Books this past February. It is the first in a projected trilogy. Jo Fletcher Books also published Naomi's previous novel, SEOUL SURVIVORS.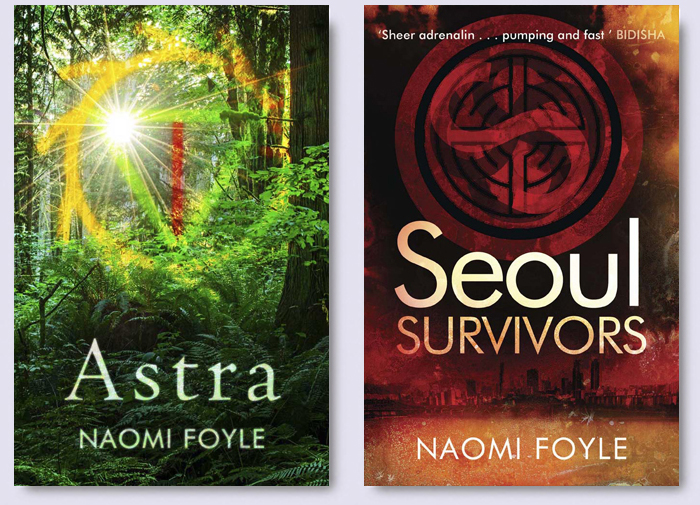 Here is the synopsis for ASTRA…
Like every child in Is-Land, all Astra Ordott wants is to have her Security Shot, do her National Service and defend her Gaian homeland from Non-Lander 'infiltrators'. But when one of her Shelter mothers, the formidable Dr Hokma Blesser, tells her the shot will limit her chances of becoming a scientist and offers her an alternative, Astra agrees to her plan.
When the orphaned Lil arrives to share Astra's home, Astra is torn between jealousy and fascination. Lil's father taught her some alarming ideas about Is-Land and the world, but when she pushes Astra too far, the heartache that results goes far beyond the loss of a friend.
If she is to survive, Astra must learn to deal with devastating truths about Is-Land, Non-Land and the secret web of adult relationships that surrounds her.