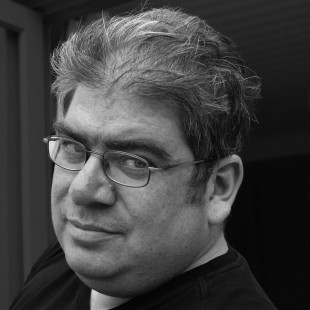 We're very happy to report that Ben Aaronovitch is taking part in an event as part of the Cheltenham Festivals this week! Ben will be on the panel for 'Science fiction and Fantasy: A Celebration', joining fellow authors Joe Abercrombie, Mitch Benn, Sarah Pinborough and David Barnett.
'Once regarded as a niche genre, Sci Fi and Fantasy continues to capture the imaginations of new readers Four of the genre's leading voices… celebrate its rise and discuss their latest work.'
Here are the event's details:
Date: Friday, 10th October, 2014  – 8:30pm – 9:30pm
Venue: THE INKPOT, Imperial Square
Tickets: £8 – Members 10% Off
Ben Aaronovitch is the critically-acclaimed, best-selling author of the Peter Grant urban fantasy series, which includes: RIVERS OF LONDON, MOON OVER SOHO, WHISPERS UNDERGROUND, BROKEN HOMES, and the upcoming FOXGLOVE SUMMER. All of the novels are published in the UK by Gollancz, and the latter is due out mid-November 2014. Here's the synopsis…
In the fifth of his bestselling series Ben Aaronovitch takes Peter Grant out of whatever comfort zone he might have found and takes him out of London – to a small village in Herefordshire where the local police are reluctant to admit that there might be a supernatural element to the disappearance of some local children. But while you can take the London copper out of London you can't take the London out of the copper.
Travelling west with Beverley Brook, Peter soon finds himself caught up in a deep mystery and having to tackle local cops and local gods. And what's more all the shops are closed by 4pm…