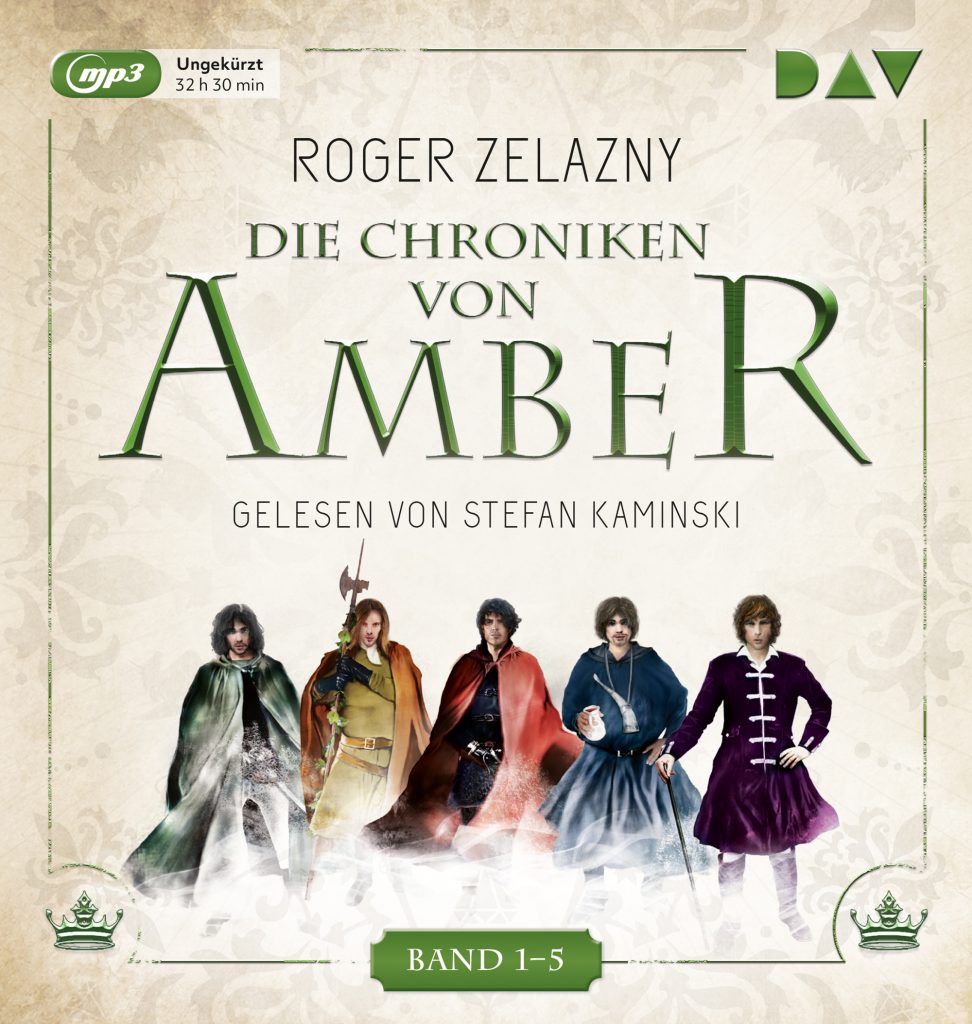 Today, DAV publishes an audio omnibus containing the first five books in Roger Zelazny's classic Chronicles of Amber series! Narrated by Stefan Kaminski, here's the synopsis…
Mit den »Chroniken von Amber« hat einer der größten und wichtigsten Fantasy-Autoren aller Zeiten sein Meisterwerk geschrieben. In seinen »Chroniken« entwirft Roger Zelazny die fantastischen und farbenfrohen Welten rund um Amber, die unsterbliche und einzige Stadt. Alle anderen Welten, auch die Erde, sind bloß Schatten dieser einen Realität. Doch in dem Königreich ist ein erbarmungsloser Kampf um den Thron entbrannt. Prinz Corwin und sein Bruder Eric kämpfen erbittert und mit all ihren magischen Fähigkeiten um das Erbe ihres mächtigen Vaters.
The novels are also available in print in Germany, published by Klett-Cotta.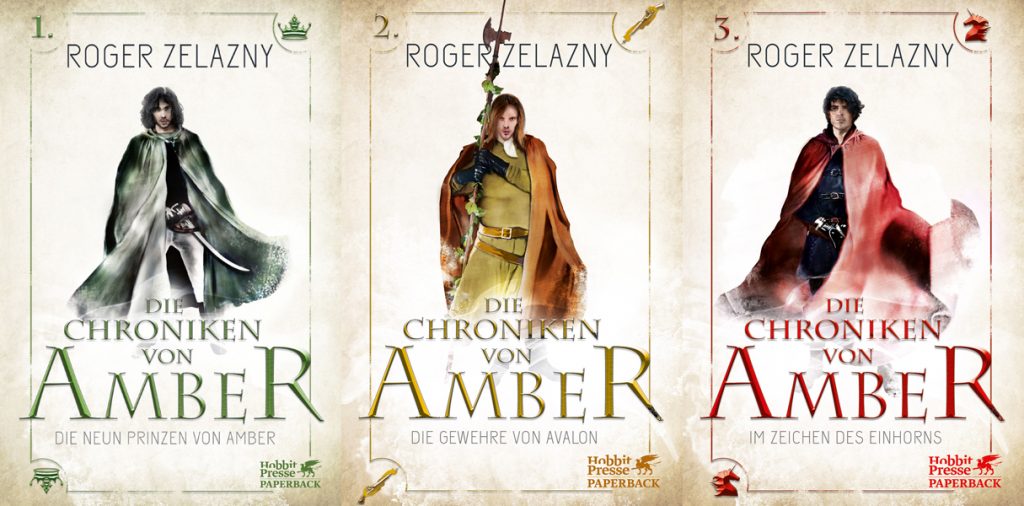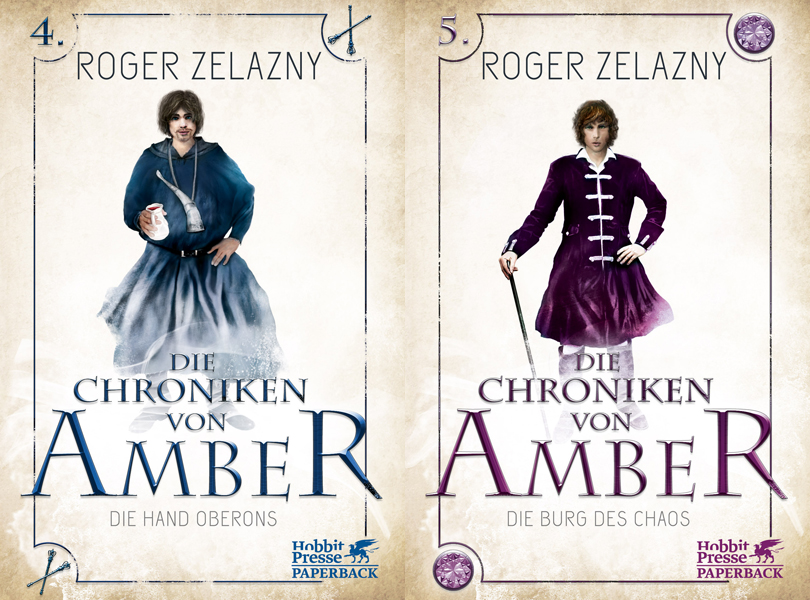 Zeno represents Roger Zelazny in Translation, on behalf of the Zelazny Estate.