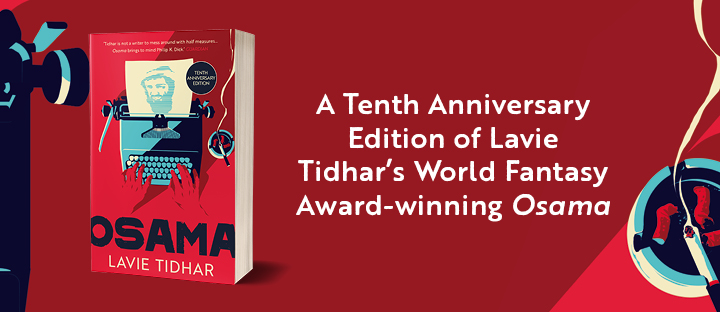 In just two weeks, Head of Zeus are due to publish the 10th Anniversary edition of Lavie Tidhar's World Fantasy Award-winning novel, OSAMA! In addition to the striking new cover, this edition includes a new introduction and three short stories! Here's the synopsis…
It's a rainy day when the woman approaches Joe. He is a private detective and she is looking for someone, as these things often go. Her quarry is the obscure author of a series of pulp novels featuring one Osama bin Laden: Vigilante.
Joe's quest will take him across the world in search of the writer. And every step of the way – from the backwaters of Laos to Paris and London – he is plagued, by assailants he cannot name, by questions he cannot hope to answer and by ghostly entities he cannot seem to shake.
Joe knows how the story should end, but even he is not ready for the truths he will find in New York and atop a quiet hill above Kabul, nor for the choice he will have to make there…
Here are just a few of the great reviews OSAMA has received since it was first published…
'He is a political writer, an iconoclast and sometimes a provocateur … OSAMA is a remarkable and ambitious work.' — China Mieville
'… deserves to be widely read.' — Adam Roberts
'A provocative and fast moving tale that raises good questions not only about the heritage of Al Qaeda, but about the slippage between reality and sensational fiction that sometimes seems to define our own confused and contorted experience of the last couple of decades.' — Gary K. Wolfe, Locus
'A roller-coaster ride… [a] fabulous opium-soaked political thriller… pulls out all the stops.' — Rolling Stone (Germany)
'Moving seamlessly between intense realism and equally intense surrealism, OSAMA is a powerful and disturbing political fantasy by a talent who deserves the attention of all serious readers.' — Strange Horizons
'I would make this required reading.' — SF Signal
'OSAMA is written with both an obvious affection for genre fiction and a sense of wild-eyed disbelief at the insanity of a world where people fly planes into skyscrapers. 4.5/5 stars.' — SFX
'Offers perhaps the weirdest fictional take yet on Osama Bin Laden in this offbeat and enigmatic thriller.' — Publishers Weekly
'OSAMA is exceptional. Compelling, confrontational, and surprisingly moving, it is one of the best novels yet on terror in our times.' — World Literature Today
Head of Zeus also publishes Tidhar's acclaimed BY FORCE ALONE, the first novel in his Anti-Matter of Britain Quartet. The second novel in that series, THE HOOD, is due to be published October.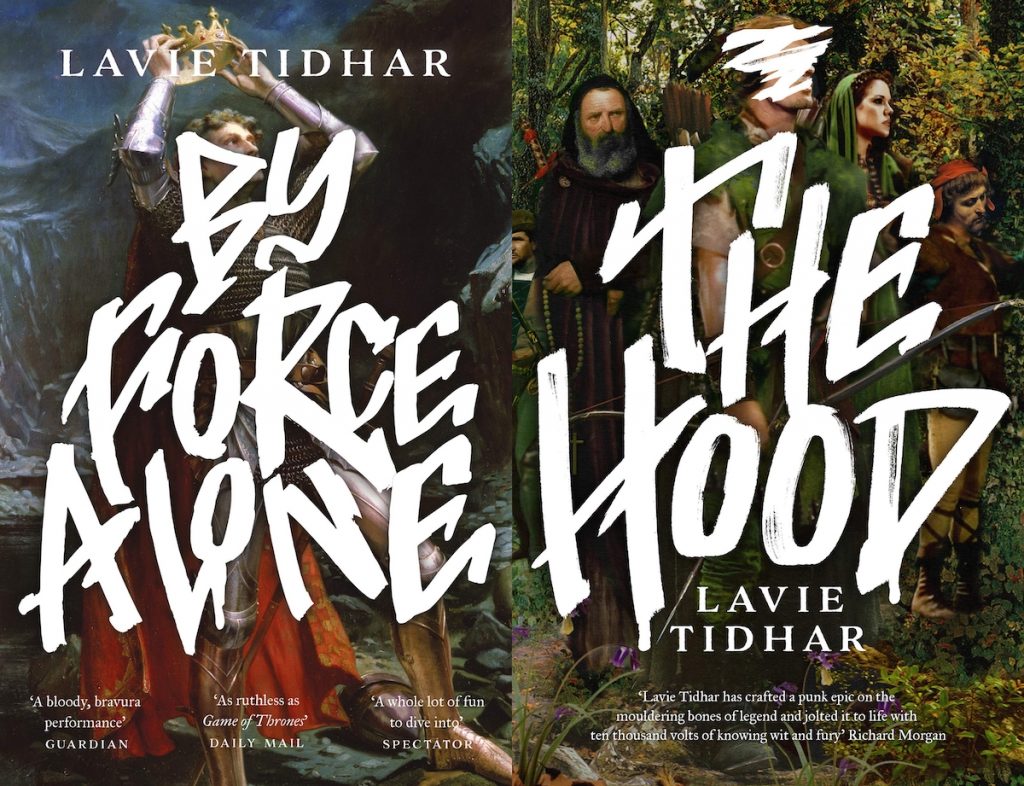 BY FORCE ALONE is also available in North America, published by Tor Books.