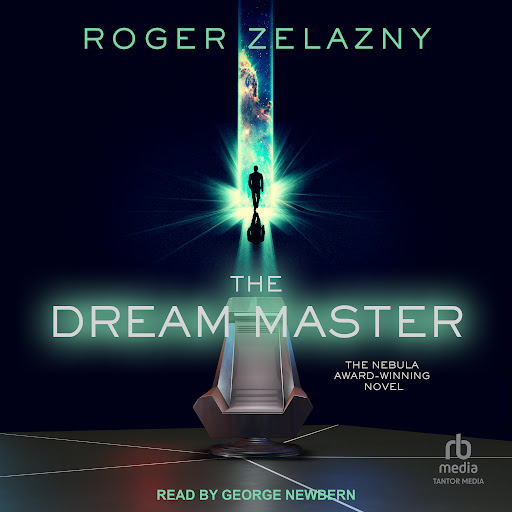 Roger Zelazny's classic science fiction novel THE DREAM MASTER is out now in a new audiobook edition! Published by Tantor Media, and narrated by George Newbern, here's the synopsis…
His name is Charles Render, and he is a psychoanalyst, and a mechanic of dreams. A Shaper. In a warm womb of metal, his patients dream their neuroses, while Render, intricately connected to their brains, dreams with them, makes delicate adjustments, and ultimately explains and heals. Her name is Eileen Shallot, a resident in psychiatry. She wants desperately to become a Shaper, though she has been blind from birth. Together, they will explore the depths of the human mind — and the terrors that lurk therein.
THE DREAM MASTER was first published in 1966. THE DREAM MASTER joins a number of other new Zelazny audiobooks that have been published over the last couple of years: ROADMARKS, CREATURES OF LIGHT AND DARKNESS, LORD OF LIGHT, and A NIGHT IN THE LONESOME OCTOBER.