Three Zeno clients have been nominated as finalists for 2015 Locus Awards!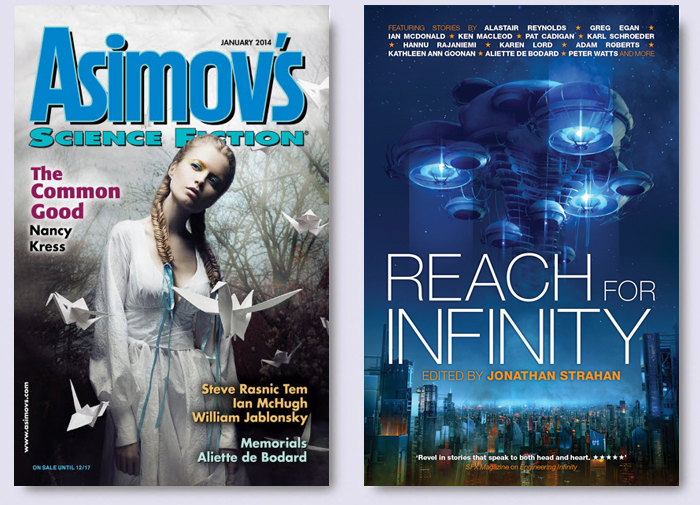 Aliette de Bodard continues her tremendous record for nominations, featuring in two categories this year: MEMORIALS has been nominated in the Novelette category — originally in Asimov's 1/14; and THE DUST QUEEN has been nominated for best Short Story — originally in REACH FOR INFINITY, published by Solaris. Aliette's next, highly-anticipated novel is THE HOUSE OF SHATTERED WINGS – due to be published in August by Gollancz in the UK, and Roc Books in the US.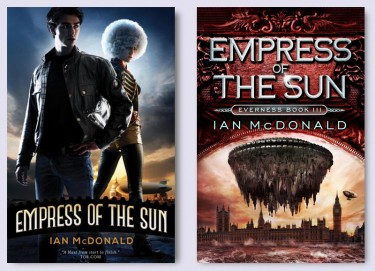 Ian McDonald's third Everness novel, EMPRESS OF THE SUN, has been nominated for best Young Adult Novel. Published in the UK by Jo Fletcher Books and the US by Pyr Books, here's the synopsis…
When Everett Singh's dad was randomly sent to one of the many parallel worlds in the multiverse, Everett discovered a way to find him on the quarantined planet E1, home of the terrifying Nahn. Now he, along with the crew of the airship Everness, has followed a trail to the next world and his father.
But this is a world where dinosaurs have had sixty-five million years to evolve, where death is the key to the throne and where the Empress of the Sun has a plan to wipe out every other creature on her planet and then take her conquest to Earth. All she needs is Everett's infundibulum…
William Gibson's THE PERIPHERAL has been nominated for best Science Fiction novel. Published in the UK by Viking/Penguin, here's the synopsis…
Flynne Fisher lives in rural near-future America where jobs are scarce and veterans from the wars are finding it hard to recover. She scrapes a living doing some freelance online game-playing, participating in some pretty weird stuff. Wilf Netherton lives in London, seventy-some years later, on the far side of decades of slow-motion apocalypse. Things though are good for the haves, and there aren't many have-nots left.
Flynne and Wilf are about to meet one another. Her world will be altered utterly, and Wilf's, for all its decadence and power, will learn that some of these third-world types from the distant past can be real badass.
Zeno represents William Gibson in the UK and Commonwealth, on behalf of the Martha Millard Literary Agency.