Yesterday saw the release of Brandon Sanderson's much-anticipated WORDS OF RADIANCE, the second novel in the Stormlight Archive epic fantasy series. If you are new to the author, though, and the prospect of reading a 1,000+ page novel is a bit daunting as a first try, then today is your lucky day!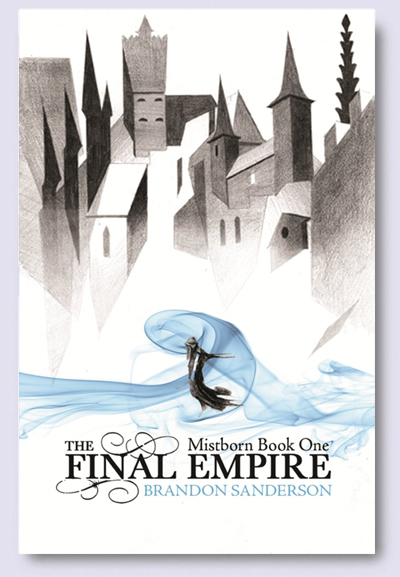 Amazon UK have selected THE FINAL EMPIRE, the first in the Mistborn trilogy, as one of their Kindle Daily Deals! The offer runs until 11:59pm tonight, so be sure to check it out quickly! Here's the novel's synopsis…
What if the Dark Lord won? An acclaimed epic commercial fantasy comes to the UK for the first time. Unabridged edition for download only.
A thousand years ago evil came to the land and has ruled with an iron hand ever since. The sun shines fitfully under clouds of ash that float down endlessly from the constant eruption of volcanoes. A dark lord rules through the aristocratic families and ordinary folk are condemned to lives in servitude, sold as goods, labouring in the ash fields. But now a troublemaker has arrived and there is rumour of revolt. A revolt that depends on criminal that no-one can trust and a young girl who must master Allomancy – the magic that lies in all metals.
The Mistborn series continues with THE WELL OF ASCENSION, THE HERO OF AGES and THE ALLOY OF LAW. At the time of writing, THE FINAL EMPIRE was also the #1 bestseller in Epic Fantasy!
It's never been a better time to try Brandon's work! The Mistborn series and also the Stormlight Archive novels are all published in the UK by Gollancz.
Zeno represents Brandon Sanderson in the UK and Commonwealth, on behalf of the JABberwocky Literary Agency in New York.