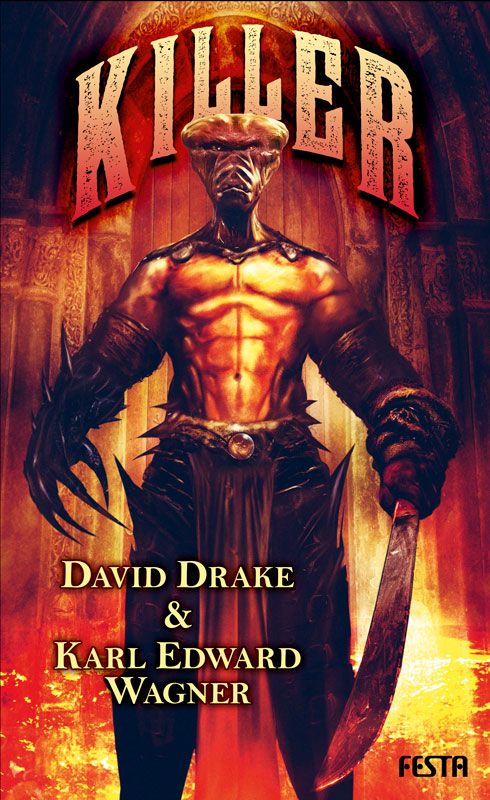 David Drake and Karl Edward Wagner's classic horror novel, KILLER is out today in Germany! Published by Festa Verlag, here's the synopsis…
Rom vor etwa 2000 Jahren: Ein Außerirdischer soll gegen Gladiatoren kämpfen.
Lycron hatte Tiger in Indien, Löwen in den Hügeln von Mazedonien und Elefanten am Fuße des Atlasgebirges gefangen… Er war der größte aller Jäger, die den gierigen Schlund des Kolosseums mit Bestien fütterten.
Woher sollte Lycron wissen, dass die Kreatur, die er diesmal jagte, nicht von der Erde stammte? Dass sie das einzige überlebende Wesen eines abgestürzten Raumschiffs war?
Während er der Spur zerfetzter Leichen folgt, erkennt Lycron zwei Dinge: Dieses verdammte Vieh ist genauso intelligent wie er. Und überleben wird dieses Duell nur einer von ihnen.
Killer ist ein großartiger Mix aus SF, Horror und Fantasy. Mit Actionszenen voller Blut und Wucht.
Originally published by Tor Books in 1985, here's the English-language synopsis…
On the nightmare planet Zuyle evolved a race of predators so deadly they could overrun worlds. Only two of them almost destroyed the planet Doronin. The enigmatic rulers of the galaxy ordered Doronin annihilated to stop the spread of the creatures — not knowing that one had been lost by smugglers on Earth!
Zeno represents David Drake in Translation, on behalf of Kay McCauley at Aurous, Inc.