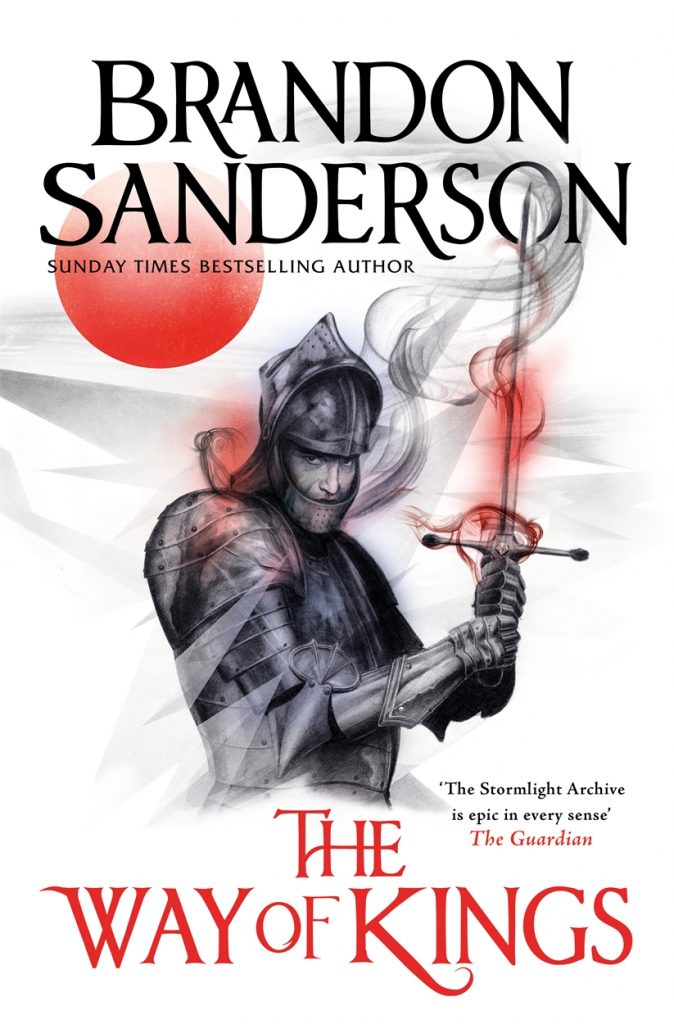 Hope you've all been enjoying your end-of-year celebrations! In case you fancied picking up some new reads to see in the new year, today we have just a quick post to draw your attention to some eBook deals running at the moment in the UK…
There are two books by Brandon Sanderson included in the sale. First up, we have THE WAY OF KINGS (pictured above), book one in the author's ongoing, best-selling and critically-acclaimed Stormlight Archives fantasy series. Published in the UK by Gollancz, here's the synopsis…
According to mythology mankind used to live in The Tranquiline Halls. Heaven. But then the Voidbringers assaulted and captured heaven, casting out God and men. Men took root on Roshar, the world of storms. And the Voidbringers followed…
They came against man ten thousand times. To help them cope, the Almighty gave men powerful suits of armor and mystical weapons, known as Shardblades. Led by ten angelic Heralds and ten orders of knights known as Radiants, mankind finally won.
Or so the legends say. Today, the only remnants of those supposed battles are the Shardblades, the possession of which makes a man nearly invincible on the battlefield. The entire world is at war with itself – and has been for centuries since the Radiants turned against mankind. Kings strive to win more Shardblades, each secretly wishing to be the one who will finally unite all of mankind under a single throne.
On a world scoured down to the rock by terrifying hurricanes that blow through every few day a young spearman forced into the army of a Shardbearer, led to war against an enemy he doesn't understand and doesn't really want to fight.
What happened deep in mankind's past?
Why did the Radiants turn against mankind, and what happened to the magic they used to wield?
'Epic in every sense. Sanderson has built a world that leaps to life, a cast of varied characters, and a vast history […] while Sanderson cuts from the familiar cloth of fantasy, his narrative impetus and meticulous world-building bode well for future volumes.' — Guardian
'An epic fantasy world of his own that promises to captivate genre fans.' — SciFi Now
'Sanderson reveals a world with incredible depth on the brink of a major paradigm shift […] For a novel that tops out over 1000 pages, Sanderson's tale does not falter in its narrative pull nor does his ability to evoke tension waver […] I can't say that it felt like a long tale. It felt epic and powerful […] I give this book my highest recommendation and think THE WAY OF KINGS will be one of those landmark novels of Epic Fantasy against which future novels will always be measured.' — SFFWorld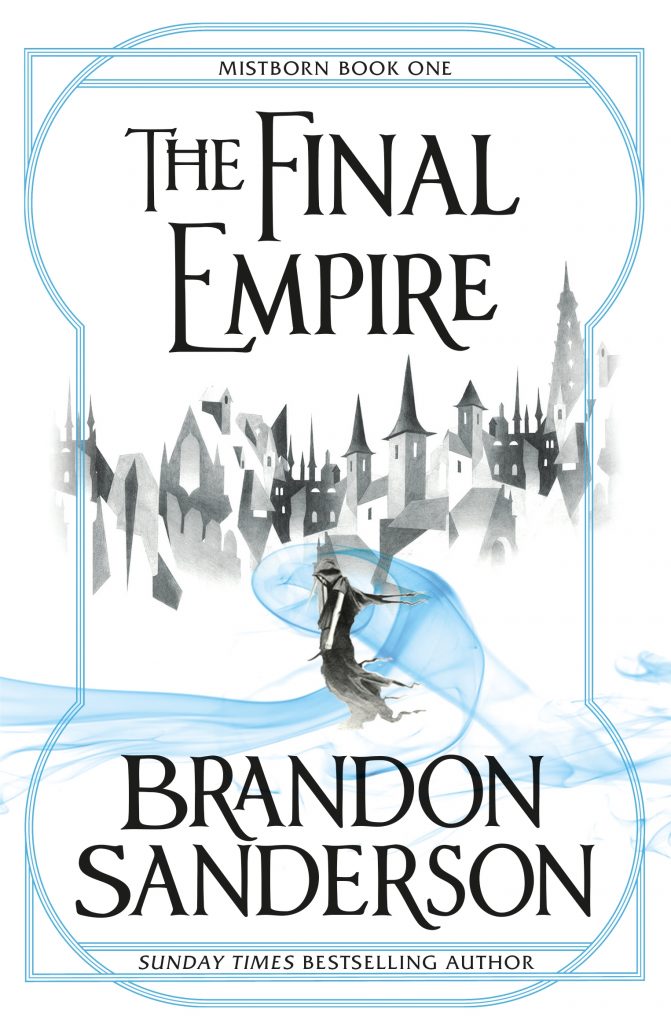 Next up, we have THE FINAL EMPIRE, the first novel in the acclaimed Mistborn series, also published in the UK by Gollancz…
A thousand years ago evil came to the land and has ruled with an iron hand ever since. The sun shines fitfully under clouds of ash that float down endlessly from the constant eruption of volcanoes. A dark lord rules through the aristocratic families and ordinary folk are condemned to lives in servitude, sold as goods, labouring in the ash fields.
But now a troublemaker has arrived and there is rumour of revolt. A revolt that depends on a criminal no-one can trust and a young girl who must master Allomancy – the magic that lies in all metals.
'Complicated and yet fast-paced and entertaining, with likably human protagonists and a large-scale cast of colorful characters, this trilogy introduced Sanderson as an important new voice in epic fantasy.' — Library Journal
'The characters in this book are amazingly believable. Vin is an eminently sympathetic protagonist whose development over the course of the book is beautifully and realistically delineated. The system of magic is exceedingly clever and well integrated into this complex and plausible world that Vin and Kelsier inhabit […] While this is the first in a series, it's an exceedingly satisfying book on its own, and fans of the genre should waste no time picking it up.' — RT Book Reviews
'Sanderson is not only one of the best writers in the business, he's also one of the most prolific, churning out top-notch books year-over-year for both adult and young adult readers […] To say I was pleasantly surprised would be to understate my enjoyment of the books. This is easily one of the finest fantasy stories I've ever read, and my only regret is that I read it so quickly.' — Forbes Magazine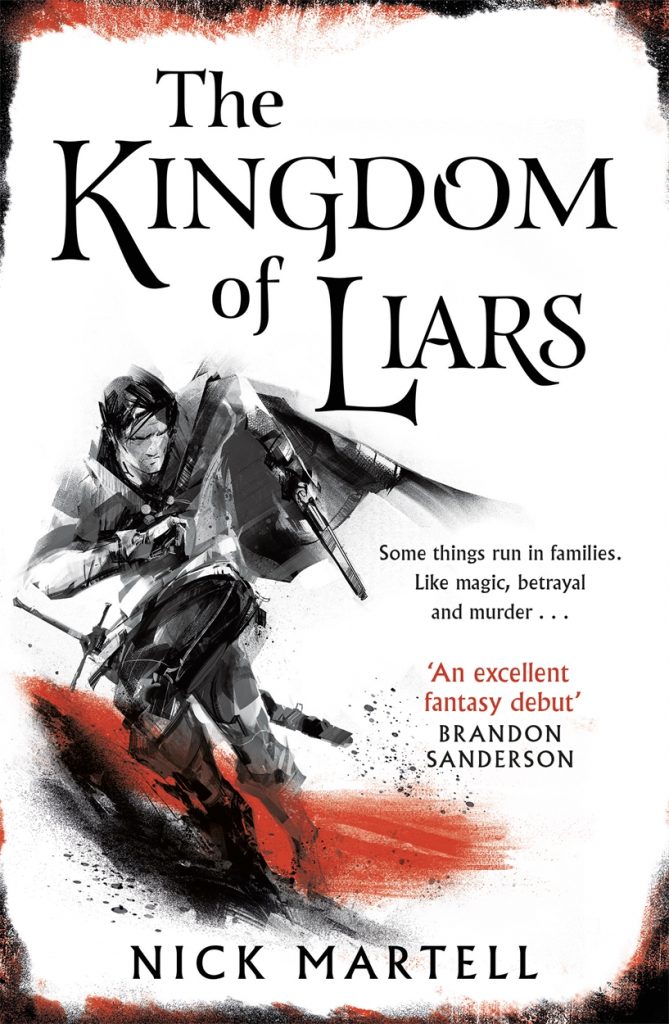 Finally, THE KINGDOM OF LIARS by Nick Martell is the first novel in the acclaimed Legacy of the Mercenary Kings epic fantasy series. Published in the UK by Gollancz, check out the synopsis…
Michael Kingman has been an outsider for as long as he remembers. The court which executed his father also exiled him and his family. They branded him a traitor, and the nobles who had been his friends turned their backs, prepared to let the legendary Kingman family die on Hollow's city streets.
Only they survived.
And it should come as no surprise to Hollow Court, or the King, that they've been searching for the truth ever since.
History is written by the winners, truth buried beneath lies until it's Forgotten. Justice seems impossible in a city where the price of magic is a memory. But Michael Kingman is determined to make everyone remember…
Here are just a few of the great reviews THE KINGDOM OF LIARS has received…
'… impressive and highly ambitious epic fantasy debut… Martell's portrayal of his protagonist's growth, from a cocksure chancer to a mature adult sobered by his discoveries, is just as impressive as the twisty plot.' — Guardian
'THE KINGDOM OF LIARS is a tale of family, loyalty and leaving a legacy that none shall forget. This is certainly a book that you won't be able to put down, and will linger with you long after you've read the last page.' — Fantasy Hive
'Martell's taut, clever debut tells of rebellion and regicide in a world where the use of magic comes at the cost of one's memories… Though the abundance of characters becomes overwhelming at times, their political maneuvers and varied motivations form a satisfying web. This smart, briskly told high fantasy entertains all the way until the unexpected end.' — Publishers Weekly
'An obvious strength of this novel is Martell's worldbuilding prowess as well as his utilization of magic, which is subtle but powerful… a knotty mystery… keeps the pages turning… a story full of relentless action and more than a few jaw-dropping plot twists… An impressive fantasy debut that creates a solid foundation for (hopefully) a much larger narrative to come.' — Kirkus
Zeno represents Brandon Sanderson and Nick Martell in the UK and Commonwealth, on behalf of the JABberwocky Literary Agency in New York.