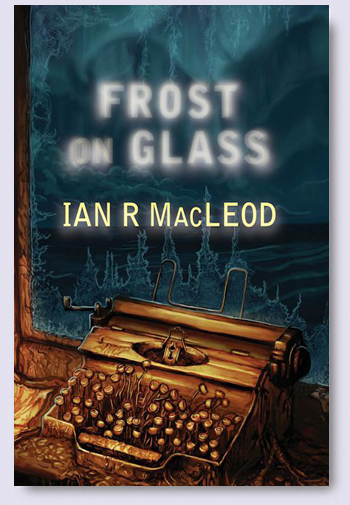 This past weekend, PS Publishing released Ian R. MacLeod's new anthology FROST ON GLASS. Here's the synopsis…
In the title novella of this collection, a famous, creatively-blocked novelist faces exile or execution unless he can write a new story, and the theme of writing threads through the pages of this dazzling new collection.
The book contains eleven stories that explore strange pasts and new futures, plus non-fiction pieces drawn from the writer's life, substantial commentaries on the origins and development of each of the stories, and a major new essay on how ideas are developed.
Both a magnificent gathering of fiction and a penetrating examination of the craft of writing, FROST OF GLASS memorably showcases and analyses the storytelling genius of Ian R MacLeod.
The cover for the anthology is of course above. Below, we have a photo from the book's launch — Ian MacLeod reading from the anthology, with fellow Zeno client Ian McDonald listening intently…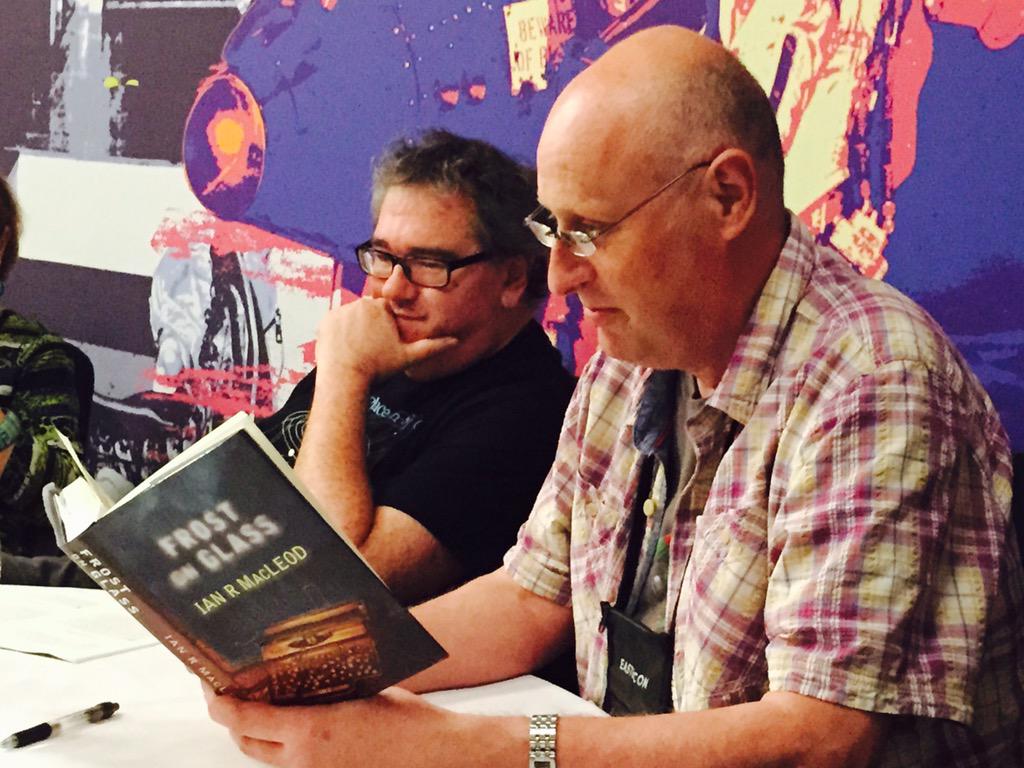 Ian R. MacLeod is the award-winning author of a number of novels and short stories, including THE LIGHT AGES, THE SONG OF TIME, SNODGRASS and more. A number of Ian's novels were recently released as eBooks by Open Road Media.
Here's the full artwork for the FROST ON GLASS hardcover (click to embiggen)…