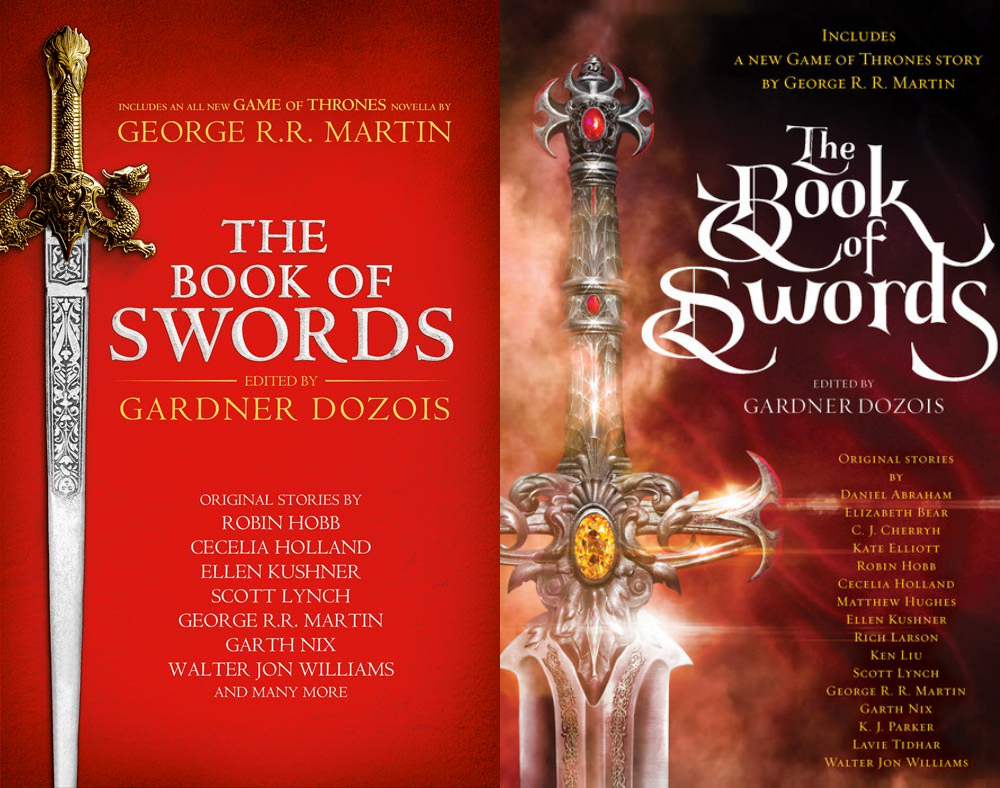 In today's instalment of Short Fiction Watch, we wanted to draw your attention to Lavie Tidhar's "Waterfalling", which appears in the recent THE BOOK OF SWORDS anthology. Edited by Gardner Dozois, the anthology is published in the UK by Harper Collins, and in the US by Bantam. Here's the synopsis…
Fantasy fiction has produced some of the most unforgettable heroes ever conjured onto the page: Robert E. Howard's Conan the Barbarian, Michael Moorcock's Elric of Melniboné, Fritz Leiber's Fafhrd and the Gray Mouser. Classic characters like these made sword and sorcery a storytelling sensation, a cornerstone of fantasy fiction—and an inspiration for a new generation of writers, spinning their own outsize tales of magic and swashbuckling adventure.
Now, in The Book of Swords, acclaimed editor and bestselling author Gardner Dozois presents an all-new anthology of original epic tales by a stellar cast of award-winning modern masters—many of them set in their authors' best-loved worlds. Join today's finest tellers of fantastic tales, including George R. R. Martin, K. J. Parker, Robin Hobb, Scott Lynch, Ken Liu, C. J. Cherryh, Daniel Abraham, Lavie Tidhar, Ellen Kushner, and more on action-packed journeys into the outer realms of dark enchantment and intrepid derring-do, featuring a stunning assortment of fearless swordsmen and warrior women who face down danger and death at every turn with courage, cunning, and cold steel.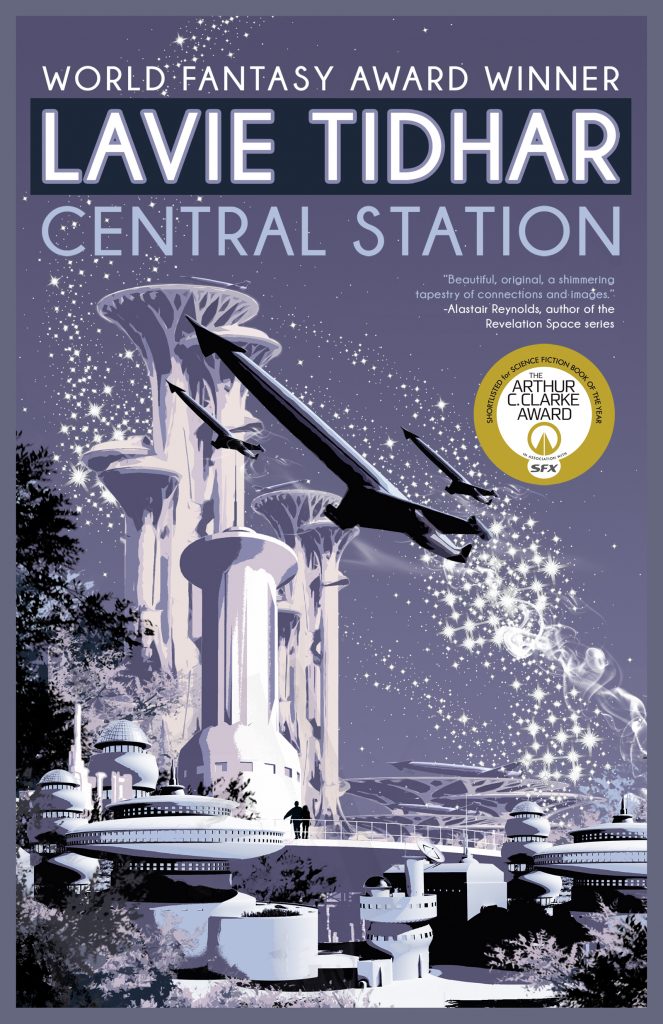 Lavie is the author of, most recently, CENTRAL STATION. The award-winning novel is published by Tachyon Publications. Here's the synopsis…
A worldwide diaspora has left a quarter of a million people at the foot of a space station. Cultures collide in real life and virtual reality. Life is cheap, and data is cheaper.
When Boris Chong returns to Tel Aviv from Mars, much has changed. Boris's ex-lover is raising a strangely familiar child who can tap into the datastream of a mind with the touch of a finger. His cousin is infatuated with a robotnik — a damaged cyborg soldier who might as well be begging for parts. His father is terminally-ill with a multigenerational mind-plague. And a hunted data-vampire has followed Boris to where she is forbidden to return.
Rising above them is Central Station, the interplanetary hub between all things: the constantly shifting Tel Aviv; a powerful virtual arena, and the space colonies where humanity has gone to escape the ravages of poverty and war. Everything is connected by the Others, powerful alien entities who, through the Conversation — a shifting, flowing stream of consciousness — are just the beginning of irrevocable change.
At Central Station, humans and machines continue to adapt, thrive… and even evolve.
Lavie is also the multi-award winning author of A MAN LIES DREAMING (Hodder/Melville House/PS Publishing), THE VIOLENT CENTURY (Hodder), OSAMA (PS Publishing), and the Bookman Histories (Angry Robot Books) — in addition to many short stories and novellas.