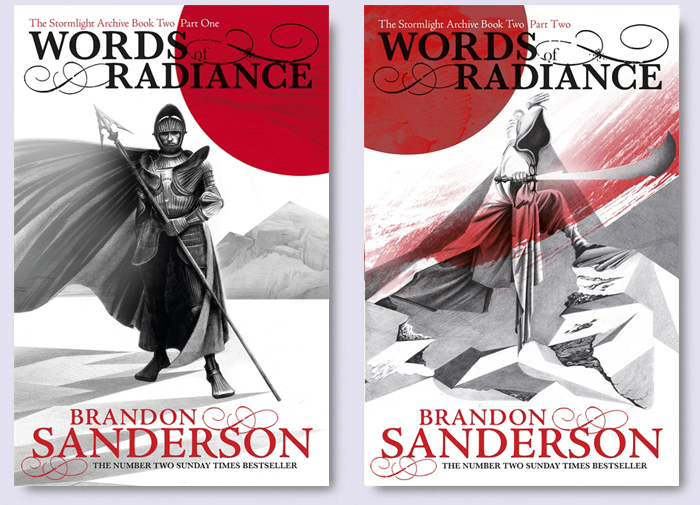 Brandon Sanderson's WORDS OF RADIANCE has made it through to the shortlist for this year's Gemmell Legend Award! The second novel in the Stormlight Archive epic fantasy series, it is published in the UK by Gollancz. Here's the synopsis…
Return to a planet swept by apocalyptic storms, a world tipping into war as aristocratic families move to control the shard blades and shard plates, ancient artifacts from a past civilisation that can win wars.
As the world tips into a war for control of the mythical artifacts of power made from Shard, characters are swept up into new dangers which will threaten their integrity and their lives.
Voting for the Gemmell Award is open now, and closes on July 17th. The prize presentation will be on Saturday August 8th, 2015 at the Nine Worlds Geekfest.
Gollancz also publish the first novel in the series, THE WAY OF KINGS — in a single and double volume editions. Gollancz also publishes a wealth of other Sanderson titles, details of which can be found here.
Zeno represents Brandon Sanderson in the UK and Commonwealth, on behalf of the JABberwocky Literary Agency in New York.