Simon R. Green's third Ghostfinders novel, GHOST OF A DREAM, is out today as an eBook! Published by Jo Fletcher Books, here's the synopsis…
Meet the operatives of the Carnacki Institute — JC Chance: the team leader, brave, charming, and almost unbearably arrogant; Melody Chambers: the science geek who keeps the antisupernatural equipment running; and Happy Jack Palmer: the terminally gloomy telepath. Their mission: Do Something About Ghosts. Lay them to rest, send them packing, or just kick their nasty ectoplasmic arses…
The Ghost Finders are investigating a haunting at the long-abandoned Haybarn Theater, which is being renovated. But work has been thrown off-schedule by the some peculiar and unnatural activities. And after the potentially world-altering recent events of their previous assignment, the team thinks that a haunted theater (aren't they all?) will be a walk in the park.
Until they encounter the Phantom of the Haybarn — an ancient evil whose ability to alter reality itself will test the skills, science, and blind luck of the Ghost Finders to the limit.
Jo Fletcher Books will publish the whole Ghostfinders series in the UK as eBooks: GHOST OF A CHANCE (out now), GHOST OF A SMILE (out now), GHOST OF A DREAM, SPIRITS FROM BEYOND (March 2016), VOICES FROM BEYOND (May 2016), and FORCES FROM BEYOND (July 2016). JFB also published Green's Nightside and Secret Histories series in eBook.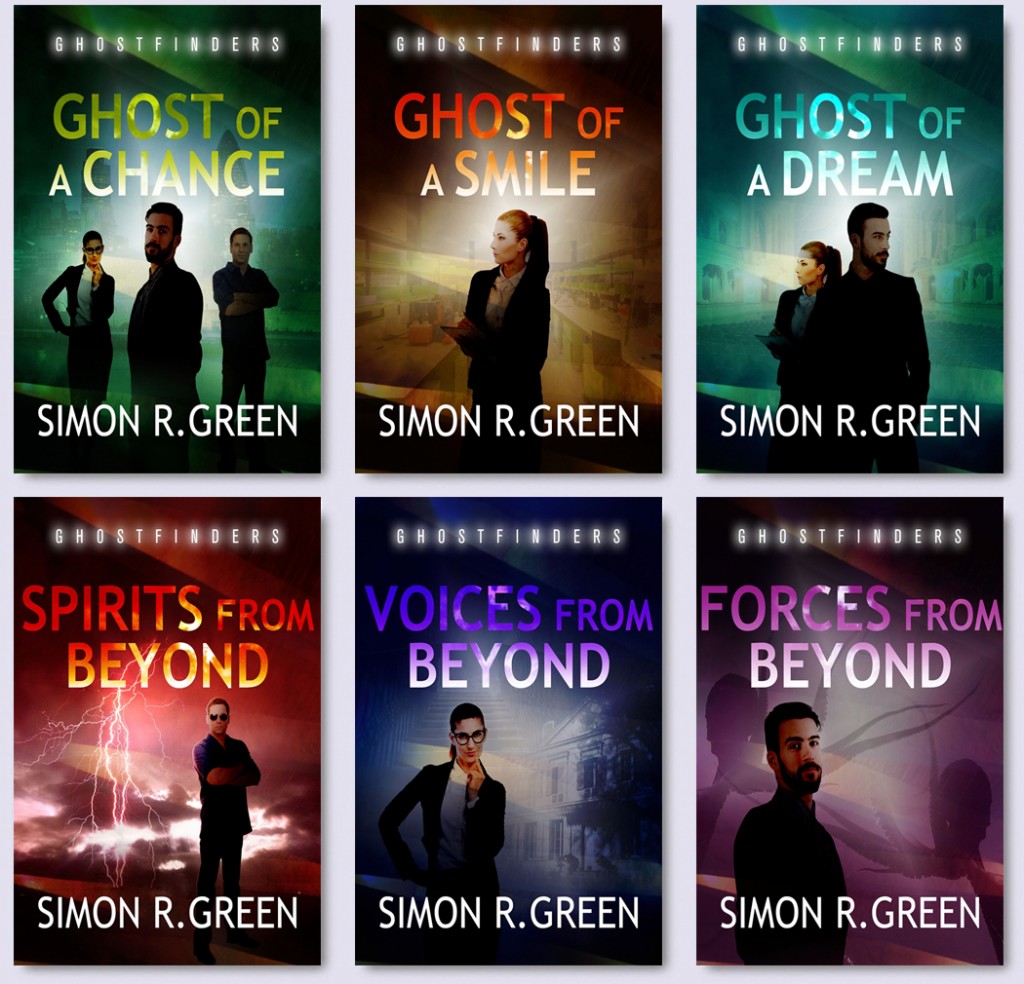 Zeno represents Simon R. Green in the UK and Commonwealth, on behalf of the JABberwocky Literary Agency in New York.