SPIRITS FROM BEYOND, the fourth novel in Simon R. Green's latest urban fantasy series, is out now in eBook! Published in the UK by Jo Fletcher Books, here's the synopsis…
Meet the operatives of the Carnacki Institute — JC Chance: the team leader, brave, charming, and almost unbearably arrogant; Melody Chambers: the science geek who keeps the antisupernatural equipment running; and Happy Jack Palmer: the terminally gloomy telepath. Their mission: Do Something About Ghosts. Lay them to rest, send them packing, or just kick their nasty ectoplasmic arses…
Their latest assignment takes JC and the team to a small country village, site of a famously haunted inn. At first, JC thinks that the spirits in the King's Arms are more the stuff of urban legend than anything that needs the Ghost Finders' expertise. Then one story rings true: the tale of a traveler trapped by an unusual thunderstorm who retired to her room for the night – and vanished.
Trapped by an unusual thunderstorm — like the one that begins raging outside shortly after they arrive…
As the team investigates, they are forced, one by one, to face some hard truths about themselves, their relationships, and the haunting itself — truths that may push Happy Jack over the edge into the madness that he has always feared…
Jo Fletcher Books have already published the first three novels in the Ghostfinders series, also as eBooks, in the UK: GHOST OF A CHANCE, GHOST OF A SMILE and GHOST OF A DREAM. The publisher is also due to release the final two books in 2016: VOICES FROM BEYOND (May 2016) and FORCES FROM BEYOND (July 2016).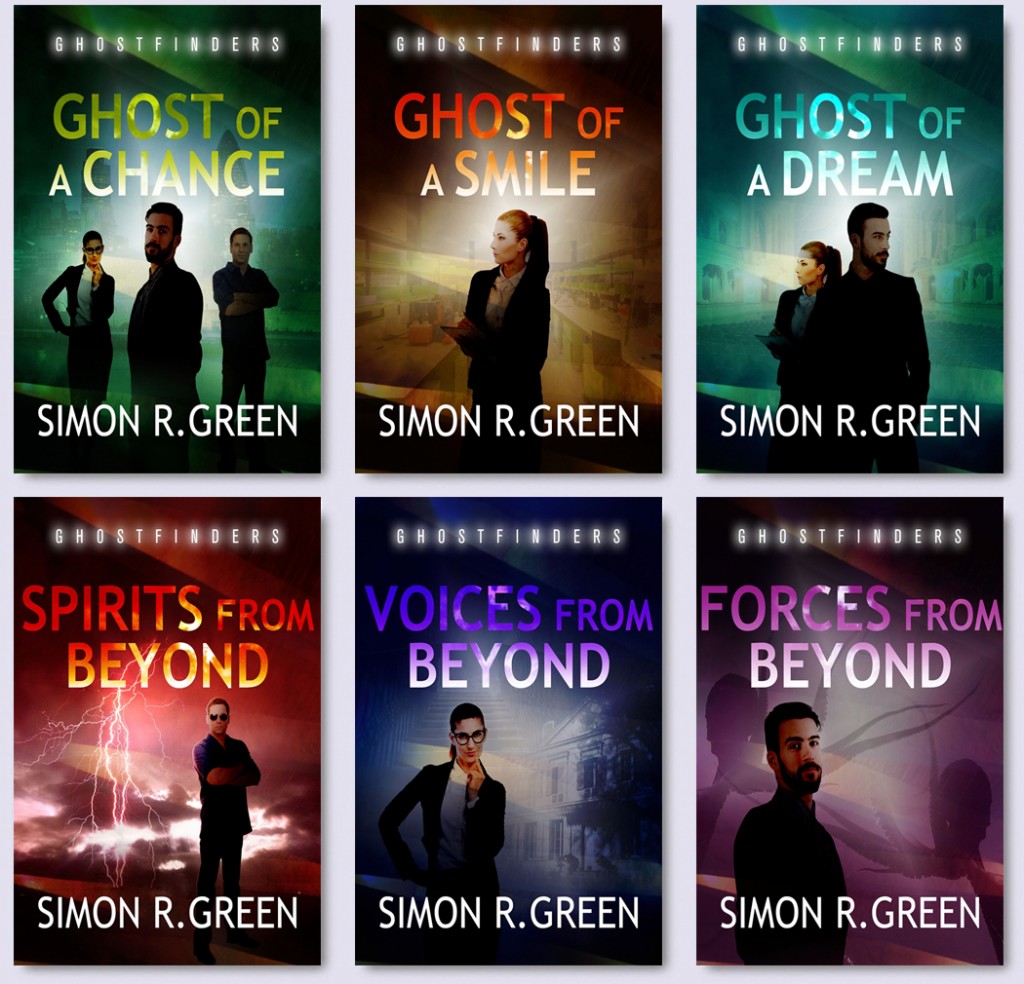 Jo Fletcher Books also publishes Green's Nightside and Secret Histories series in the UK, as eBooks.
Zeno represents Simon R. Green in the UK and Commonwealth, on behalf of the JABberwocky Literary Agency in New York.