As the summer begins, many Zeno clients will be attending many of the myriad literary festivals taking place. This weekend, Ben Aaronovitch and Lavie Tidhar will be attending the Greenwich Literature Festival.
Friday, May 22nd…
Who: Lavie Tidhar
What: 'Greenwich: where science and fiction meet – Science Fiction Night at Greenwich Book Festival' — From the race to define longitude to the discovery of 'canals' on Mars, the Royal Greenwich has been a hotbed of creative scientific thought for more than three centuries. In what ways does science intersect with fiction, and how do they contribute to each other? And how has the venerable institution itself proven fertile ground for visionaries of all stripes over the decades? Tom Harper (Zodiac Station), Paul McAuley (Something Coming Through) Sarah Lotz (Day Four) and Lavie Tidhar (A Man Lies Dreaming) as they discuss science, fiction and the legacy of the Royal Greenwich. The event will be chaired by Anne C. Perry (editor, Hodder & Stoughton).
When: 8:00-9:30pm
More details here.
Lavie Tidhar is the author of, most recently, the critically-acclaimed A MAN LIES DREAMING (Hodder) and THE VIOLENT CENTURY (Hodder and Thomas Dunne Books), the World Fantasy Award-winning OSAMA (Solaris), The Bookman Histories (Angry Robot), and numerous award-nominated and critically-acclaimed novellas and short stories. Later this year, Titan Comics will publish his first comic series, ADLER.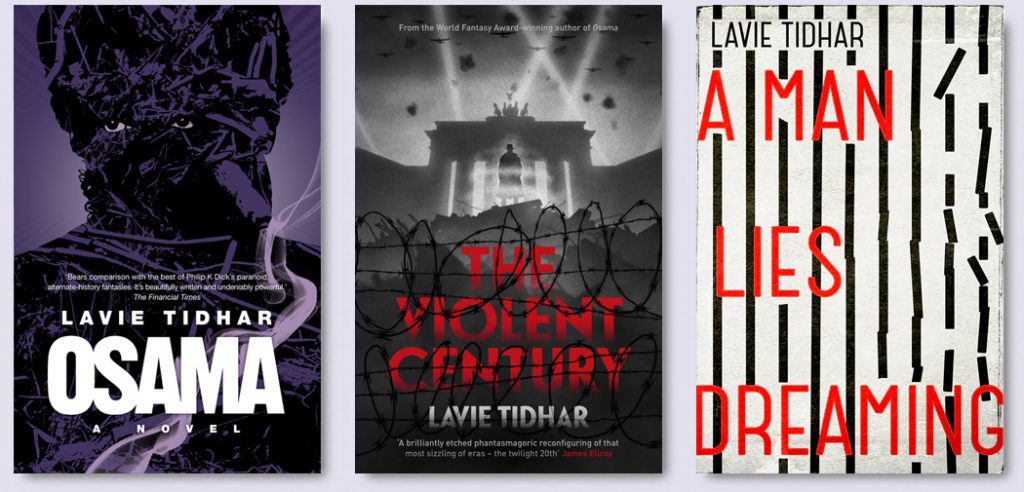 Saturday, May 23rd…
Who: Ben Aaronovitch
What: 'Life, But Not as we Know It: creating alternate realities – Ben Aaronovitch at the Greenwich Book Festival. Age 14+*' — 

Imagine a London populated not just by you and me, but by tired ghosts and mischievous trickster gods, by magical musicians and apprentice sorcerers, who go about their ordinary days alongside us. A world where the gods of the River Thames still exist, and have day jobs in the City. There's magic all around, if only you could see it… 

Join Ben Aaronovich, author of the bestselling, London-bending series Rivers of London, in conversation with his former editor Rebecca Levene, author of Smiler's Fair and Ghost Dance, as they discuss the tricks, tips, and travails of writing a world that's very much like our own… except when it isn't.
When: 12:00-1:00pm
More details here.
Ben Aaronovitch is the critically-acclaimed, best-selling author of the Peter Grant series. The series includes (thus far): RIVERS OF LONDON, MOON OVER SOHO, WHISPERS UNDERGROUND, BROKEN HOMES, FOXGLOVE SUMMER and the upcoming THE HANGING TREE. The series is published in the UK by Gollancz, and in the US by Del Rey (#1-3) and DAW Books. This July, Titan Comics will publish the first issue of a new RIVERS OF LONDON comic series, BODY WORK, which is also written by Ben.