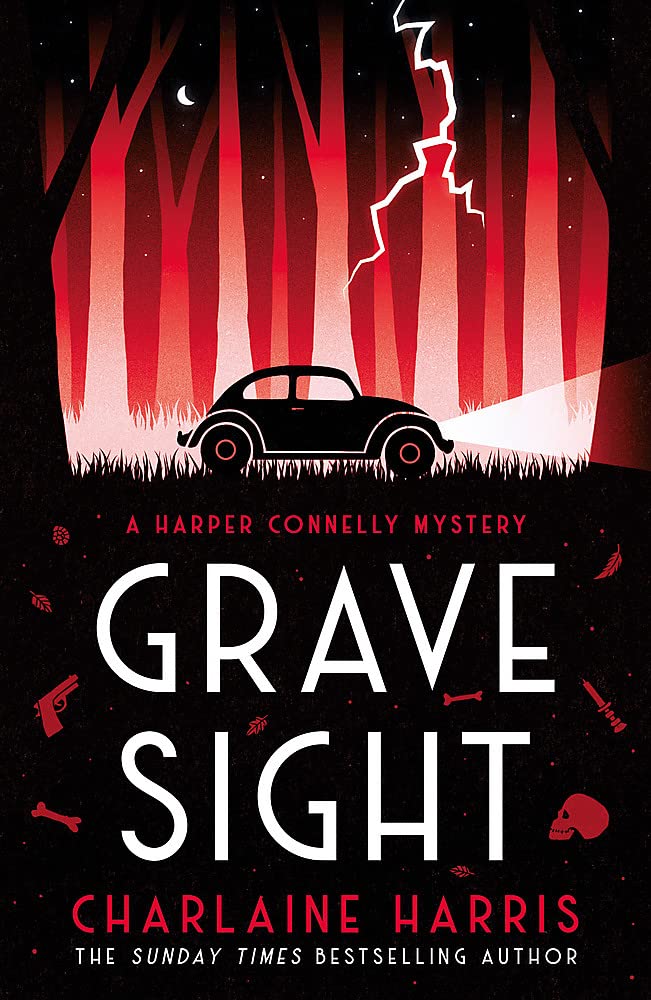 Today, Gollancz publishes new UK editions of Charlaine Harris's Harper Connelly Mysteries! These new editions mark the 10th anniversary of the first UK editions, which were published in 2012. The series includes…
GRAVE SIGHT
GRAVE SURPRISE
AN ICE COLD GRAVE
GRAVE SECRET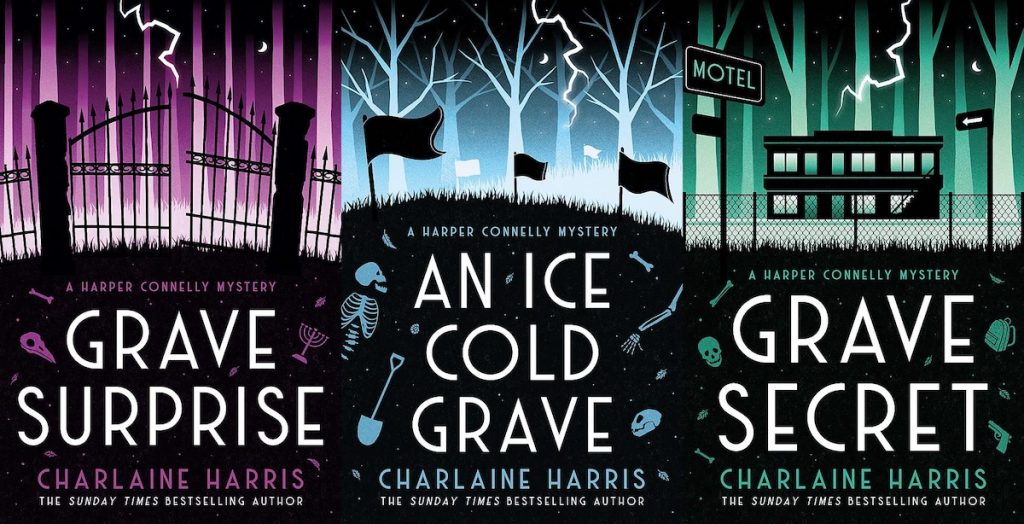 Here's the synopsis for book one…
Join Harper Connelly as she uncovers the secrets – and bodies – buried deep in this paranormal mystery series from bestselling author Charlaine Harris.
Harper Connelly has what you might call a strange job: she finds dead people. She can sense the final location of a person who's passed, and share their very last moment. Harper and her stepbrother Tolliver have become experts at getting paid and getting out of town fast – because people have a funny habit of not really wanting to know the truth.
At first, the small Ozarks town of Sarne seems like no exception. The pair have been hired by local police to find a missing girl. But the secrets of her death – and the secrets of the town – are buried deep enough that even Harper's special ability can't uncover them. With hostility welling up, she and Tolliver want nothing more than to be on their way. But then another woman is murdered.
And the killer's not finished yet…
Here are just a few of the reviews the series has received…
'Prolific author Harris debuts a series that just might surpass all her others in popularity […] A strong debut that will have readers dying for more.' — Booklist on GRAVE SIGHT
'Harris delivers a knuckle-gnawing tale populated with well-developed, albeit edgy characters.' — Publishers Weekly on GRAVE SIGHT
'Leave it to the incredibly talented Harris to come up with another unique, troubled and utterly compelling heroine. The suspense is dark, and the paranormal elements creepy in this highly original tale that launches a new series. Paranormal mystery at its best!' — RT Book Reviews on GRAVE SIGHT
'This new series seems more mainstream and considerably darker in tone than Harris' Sookie Stackhouse vampire mysteries, but still has a folksy edge, a spooky but sweet amateur detective mystery full of interesting characters.' — Locus on GRAVE SIGHT
'GRAVE SIGHT is an interesting blend of fantasy and crime […] Harris has a gift for deft description, entertaining characters and interactions, and convincing plotting. I'm looking forward to more.' — Analog
'[A] winning second supernatural caper […] Peppered with the author's trademark deadpan wit, this book should help make Harper and Tolliver as popular as Sookie Stackhouse.' — Publishers Weekly on GRAVE SURPRISE
'Begins with a bang […] Harris does an amazing job laying out this intriguing mystery while exploring Harper's varying beliefs and skepticisms. When it comes to serving up the supernatural, Harris is unmatched.' — RT Book Reviews on GRAVE SURPRISE
'Harris's greatest strength is creating realistic, fully-rounded characters with just a sentence or two […] Fans of paranormal mysteries will snap this book up.' — Library Journal (Starred Review) on AN ICE COLD GRAVE
'In the third installment of Harris' eerie and mesmerizing series, big changes are afoot for plucky psychic heroine Harper Connelly […] What more could you ask for than a creepy mystery and a chilling drama?' — RT Book Reviews on AN ICE COLD GRAVE
'This is the third in the series, and it just keeps getting better and better.' — SFRevu on AN ICE COLD GRAVE
'The evolving relationship between Harper and stepbrother Tolliver continues to be the heart of a series that often is about the darkness of souls. It's riveting from beginning to end.' — RT Book Reviews on GRAVE SECRET
Harris's latest novel is THE SERPENT IN HEAVEN, the fourth novel in the author's Gunnie Rose series — it is published in the UK by Piatkus.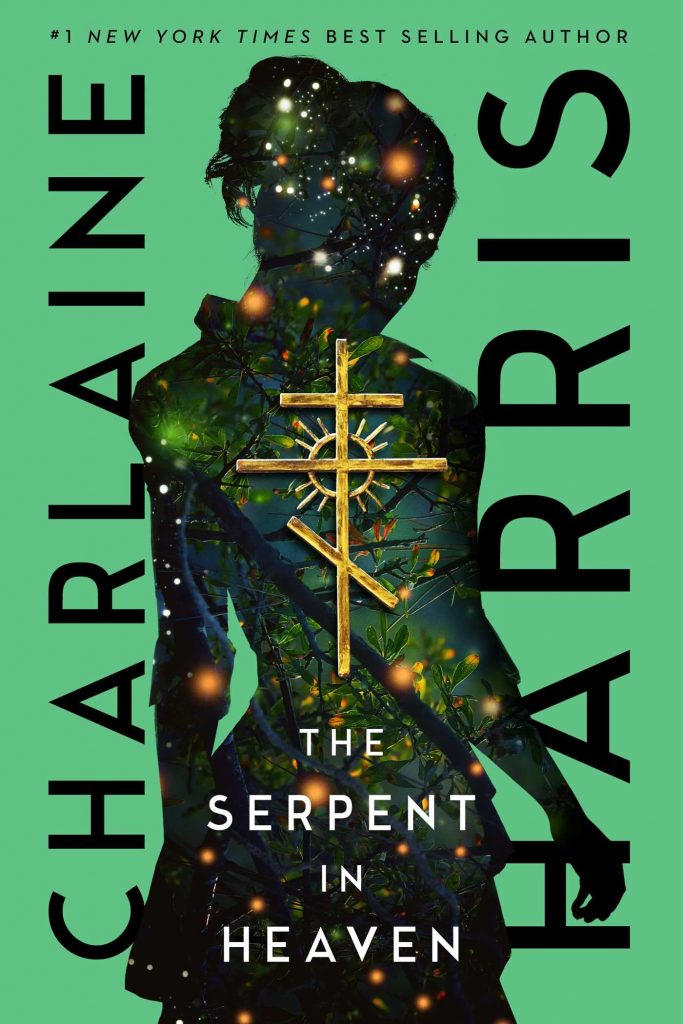 Zeno represents Charlaine Harris in the UK and Commonwealth, on behalf of the JABberwocky Literary Agency in New York.