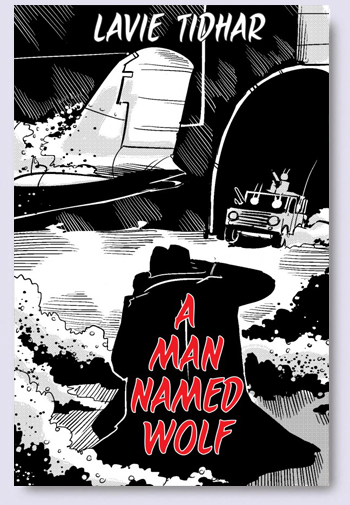 As we mentioned yesterday, today sees the release of Lavie Tidhar's critically-acclaimed new masterpiece, A MAN LIES DREAMING! Published by Hodder Books, we're very happy to report that the publisher has also made the graphic novel prequel to the novel, A MAN NAMED WOLF, available online for free via its Hodderscape website!
The comic is also available on Lavie's website, along with a piece Lavie wrote about how the project came about.
The graphic novel was written by Lavie Tidhar, with artwork by Neil Struthers and lettering by Terry Martin. Here's the synopsis…
London 1939. A disgraced former dictator ekes out a miserable existence as a low-rent PI in Soho. He's known only by the name of Wolf. In A Man Named Wolf, Wolf takes on a case that will call into question his very identity.
Wolf's investigation continues in Lavie Tidhar's darkest novel yet, A MAN LIES DREAMING. An extraordinary story of revenge and redemption, told by a prisoner in history's most infamous concentration camp. His name is Shomer, and before the war he was a pulp fiction author. Now, to escape the brutal reality of life in Auschwitz, Shomer spends his nights imagining another world…
A MAN LIES DREAMING is out now.