We're very happy to share the news that Zeno client Naomi Foyle is the recipient of the 2014 Hryhorii (Gregory) Skovoroda Award! The award has been given as a result of Foyle's poetry and essays about Ukraine (some of which you can be found on her blog). The award is named after Hryhorii Skovoroda, an 18th-century Cossack poet, philosopher, teacher and composer, sometimes known as 'the Russian Socrates'. We think you'll agree, this is pretty cool.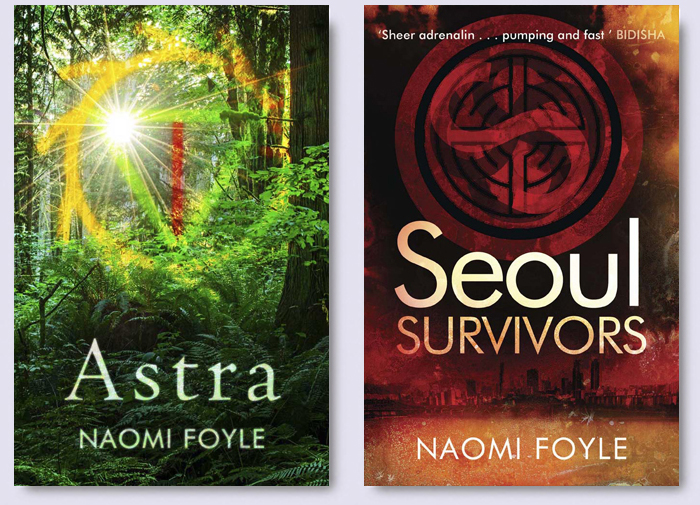 Naomi Foyle is the author of, most recently, SEOUL SURVIVORS and ASTRA – both published in the UK by Jo Fletcher Books. As we reported recently, ASTRA is also available as an audiobook. Here's the synopsis for ASTRA…
Like every child in Is-Land, all Astra Ordott wants is to have her Security Shot, do her National Service and defend her Gaian homeland from Non-Lander 'infiltrators'. But when one of her Shelter mothers, the formidable Dr Hokma Blesser, tells her the shot will limit her chances of becoming a scientist and offers her an alternative, Astra agrees to her plan.
When the orphaned Lil arrives to share Astra's home, Astra is torn between jealousy and fascination. Lil's father taught her some alarming ideas about Is-Land and the world, but when she pushes Astra too far, the heartache that results goes far beyond the loss of a friend.
If she is to survive, Astra must learn to deal with devastating truths about Is-Land, Non-Land and the secret web of adult relationships that surrounds her.
And just a small selection from the great reviews Naomi's novels have been receiving…
'A highly regarded poet and performer, Naomi Foyle has drawn on her time living in Korea to produce a detailed and fascinating debut that deals with love, betrayal and an impending apocalypse. A fast paced, riveting story set in an all-too-real dark near future, this is a character driven novel that is not for the faint-hearted.' — BSFA on SEOUL SURVIVORS
'Foyle's strengths are her impeccable plotting, her rendering of a futuristic Seoul and the depiction of Sydney Travers' gradualinveiglement in the nightmare of Dr Kim's cloning experiment.' — Guardian on SEOUL SURVIVORS
'Shocking though it might be in some respects, ASTRA certainly provides food for thought… the story quickly becomes engrossing. The ending is abrupt, but it makes you crave the second instalment of the Gaia Chronicles. ASTRA will certainly not be everyone's cup of tea, but personally I am looking forwards to the next book with curiosity and excitement.'  —  Starburst Magazine
'… intensely deep, complex and thought-provoking… It's a beautiful story, unique and daring, which serves as a solid foundation for everything else to come.' — Bibliosanctum on ASTRA