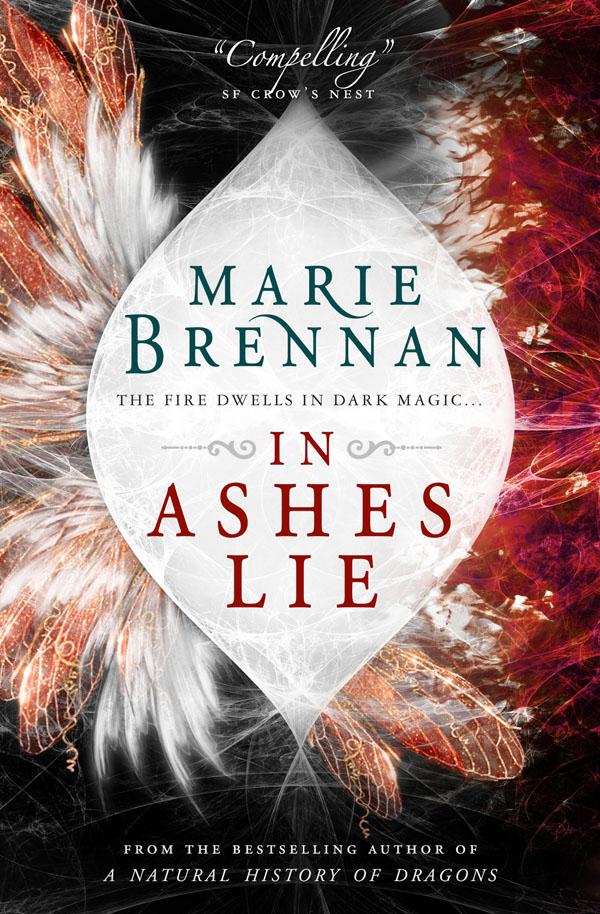 Tomorrow, Titan Books publishes Marie Brennan's IN ASHES LIE! The second novel in her critically-acclaimed Onyx Court series, here's the synopsis…
The year is 1639. The King and Parliament vie for power, fighting one another with politics and armies alike. Below, the faerie court has enemies of its own. The old ways are breaking down, and no one knows what will rise in their place.
But now, a greater threat has come, one that could destroy everything. In the house of a sleeping baker, a spark leaps free of the oven — and ignites a blaze that will burn London to the ground. While the humans struggle to halt the conflagration that is devouring the city street by street, the fae pit themselves against a less tangible foe: the spirit of the fire itself, powerful enough to annihilate everything in its path.
Mortal and fae will have to lay aside the differences that divide them, and fight together for the survival of London itself…
Titan Books has also published the first in the series, MIDNIGHT NEVER COME. The third Onyx Court novel, A STAR SHALL FALL is due out in September.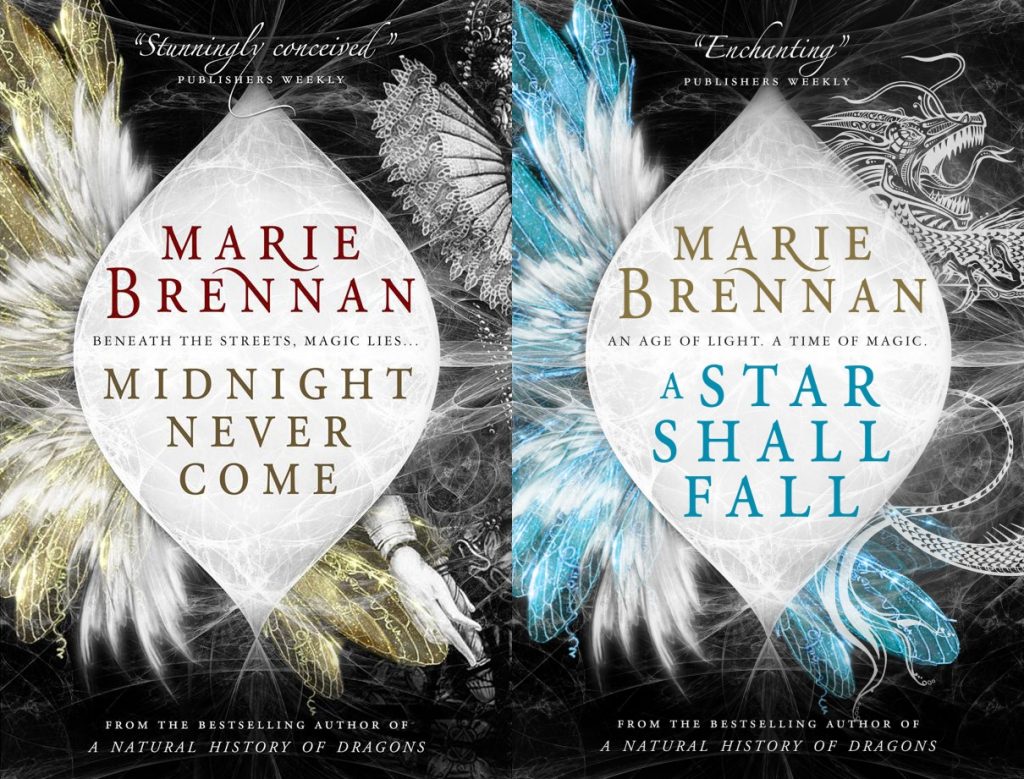 Here's a selection of reviews IN ASHES LIE and the Onyx Court series has received…
'Brennan has created a fascinating hidden underworld beneath London, and it's enhanced by prose that has an elegance perfect for historical fantasy.' — RT Book Reviews on IN ASHES LIE
'Marie Brennan juggled complex politics, plague, and fire to great effect in IN ASHES LIE.' — Strange Horizons
'Brennan is a bright new voice in fantasy fiction, and IN ASHES LIE is her best effort yet.' — Sacramento Book Review
'Stunningly conceived and exquisitely achieved…' — Publishers Weekly (Starred Review) on MIDNIGHT NEVER COME
'Strong prose, tight plotting, mischievous humor, quick pacing and wonderful storytelling that fully engages the reader.' — Fantasy Book Critic on MIDNIGHT NEVER COME
'Enchanting, fearsome faerie vistas and pinpoint character delineations make Galen's absorbing quest one to savor and remember.' — Publishers Weekly (Starred Review) on A STAR SHALL FALL
'Brennan's historical research is as impeccable as ever, and the twining of the two worlds is the best yet. Fans of the Onyx Court novels, and anyone who enjoys historical fantasy, should like A STAR SHALL FALL.' — Booklist
'An ambitious tale and a pleasing triumph. Wonderful.' — SFF World on A STAR SHALL FALL
Brennan's best-selling and critically-acclaimed Memoirs of Lady Trent fantasy series is also published in the UK by Titan Books. So far, four books are available: A NATURAL HISTORY OF DRAGONS, THE TROPIC OF SERPENTS, THE VOYAGE OF THE BASILISK, IN THE LABYRINTH OF DRAKES.
Zeno represents Marie Brennan in the UK and Commonwealth, on behalf of the JABberwocky Literary Agency in New York.