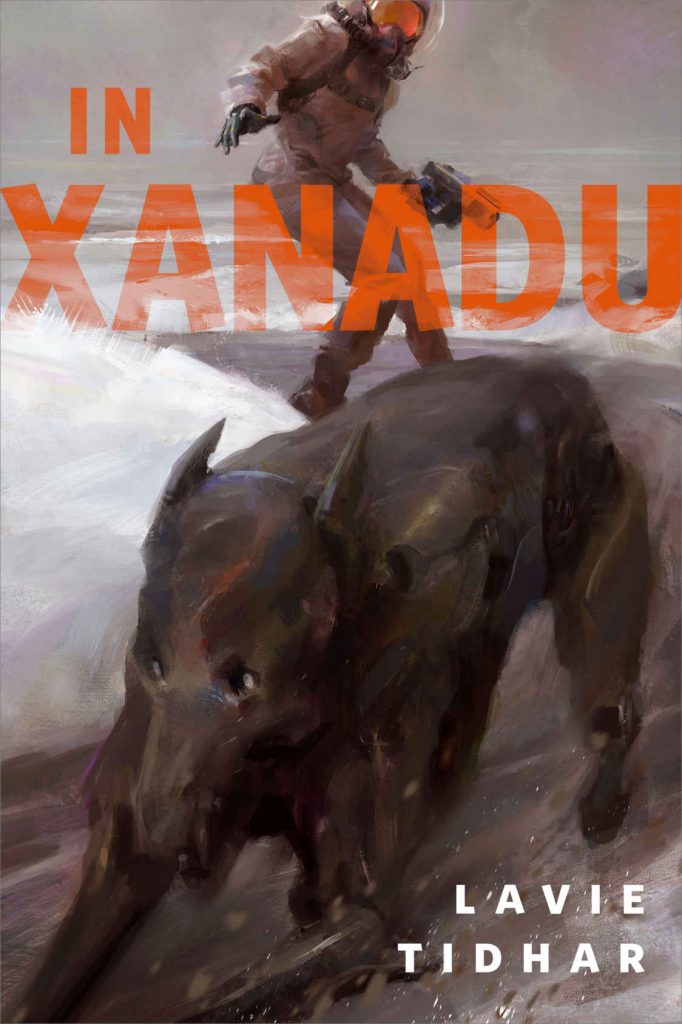 In this edition of Short Fiction Watch, we wanted to draw your attention to two new piece by Lavie Tidhar!
First up, IN XANADU, a new story that was published on Tor.com (it's also available as an eBook from the usual retailers). Here's the synopsis…
Security through physicality. Security through redundancy. Security through obscurity. How do immortal artificial intelligences defend themselves? With an air gap. With a security force that has no connection to anything that can harm them. With a young woman, trained to fight and to die who, along with her cohort must keep them safe. But In Xanadu things don't always go as planned…
And second, we also wanted to draw your attention to a new novella that was published in Fantasy & Science Fiction magazine, NEW ATLANTIS. Here's how Lavie described the novella, in an interview for SF Site…
"New Atlantis" is a novella set in what I call the Land, a sort of post-apocalyptic utopia where the few survivors of the climate change collapse now live in harmony with their environment – but can still be kind of obsessed with the old world and its excesses! I've been writing stories about Mai and the Land for a while now – one of them is "The Buried Giant" in Robots vs Fairies, which is also in a bunch of the Year's Bests anthologies, and there's a new one, "Svalbard," coming out as a sort of interactive/puzzle thing online soon!