We are delighted to report that Jenni Keer's debut novel, THE HOPES AND DREAMS OF LUCY BAKER, has been shortlisted for the 2020 Romantic Novel Awards! Specifically, the novel in up for the Katie Fforde Debut Romantic Novel Award!
The novel is published in the UK and North America by One More Chapter. As the graphic above notes, it is also only 99p at the time of writing! Here's the novel's synopsis…
Meet Lucy, aged 25, and Brenda, aged 79. Neighbours, and unlikely friends.
Lucy Baker is not your usual 25-year-old. She is more at home reading and knitting in her cluttered little flat than going out partying and socialising.
79-year-old Brenda is full of wise and wonderful advice, but when she's diagnosed with dementia her life begins to change. Before her memories slip away for ever, Brenda is desperate to fulfil one last wish – to see Lucy happy.
Gifting Lucy the locket that helped Brenda find her own true love, she hopes to push her reticent neighbour in the right direction. But is Lucy Baker ready for the opportunities and heartbreaks of the real world? It's about time she put her knitting needles aside and found out…
The Hopes and Dreams of Lucy Baker will be the most charming, heart-warming and feel-good novel you will read this year, perfect for fans of Ruth Hogan and Gail Honeyman.
Jenni's second novel, THE UNLIKELY LIFE OF MAISIE MEADOWS, is also on sale, only £1.99!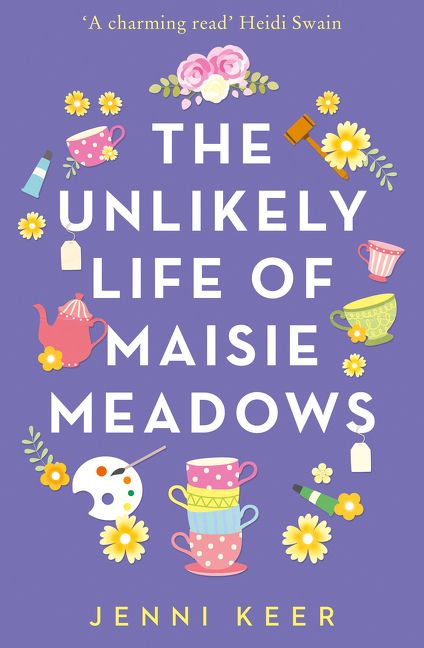 The award(s) will be presented during a ceremony at Leonardo Royal London City Hotel, on Monday 2nd March.
Huge congratulations to Jenni, on this very well-deserved nomination!