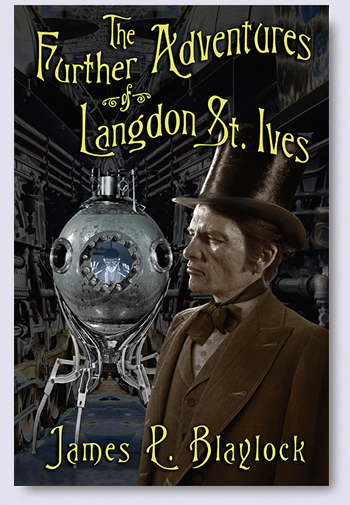 This July, Subterranean Press is due to published James P. Blaylock's latest Langdon St. Ives anthology, THE FURTHER ADVENTURES OF LANGDON ST. IVES! The anthology includes three classic adventures, a new novella and novelette, and more than forty illustrations by J. K. Potter, and will be available in a Limited Edition (only 200, signed and numbered), and a trade edition. Here's the synopsis…
Langdon St. Ives, explorer, scientist, naturalist, and family man rarely has a restful day: adventure befalls him and a colorful cast of characters around every seemingly innocent turn.
In this chronicle, St. Ives descends beneath the quicksand of Morecambe Bay into a dark, unknown corner of the ocean littered with human bones and the castaway detritus of humanity in search of a strange, possible alien machine.
Madness at the Explorers Club in London and the disappearance of St. Ives's wife Alice leads him to the underground lair of evil genius Dr. Ignacio Narbondo, who has undertaken to set the entirety of London into a lunatic frenzy.
A simple excursion to the West Indies is interrupted by bloodthirsty pirates whose depredations pale before the fury of the pagan god that erupts from beneath the blue waters of the Caribbean Sea.
An inexplicable cataract of water falling from a cloudless sky sets into motion a ballooning adventure in which St. Ives disappears through a hole in the sky.
And on a holiday in London, St. Ives investigates the insidious patent medicine salesman Diogenes, whose pills awaken strange longings and eons-old memories of man's ascent from the fishes.
Subterranean Press publish a number of titles by James P. Blaylock, including three other Langdon St. Ives titles: THE EBB TIDE, THE AFFAIR OF THE CHALK CLIFFS and THE RING OF STONES.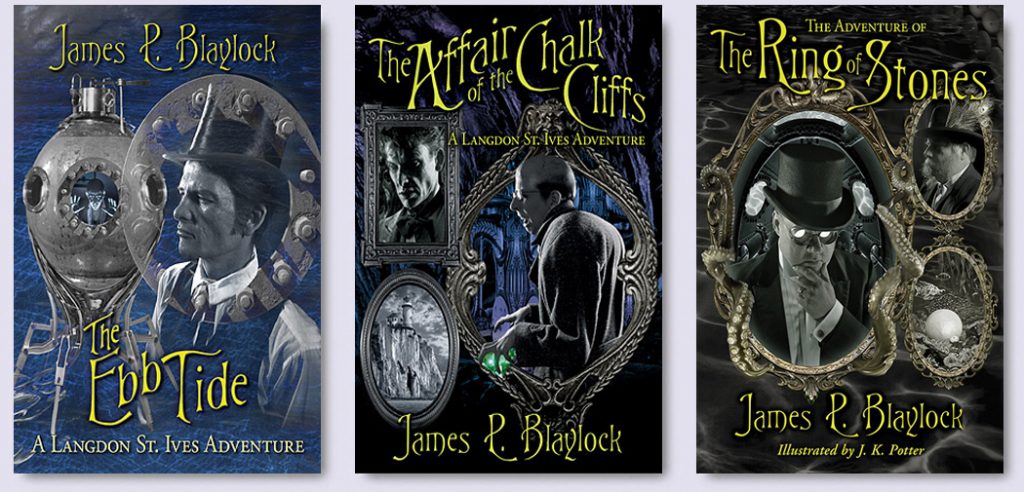 Blaylock's Langdon St. Ives novels are published by Titan Books, and so far include: HOMUNCULUS, LORD KELVIN'S MACHINE, THE AYLESFORD SKULL and BENEATH LONDON. Earlier this year, HOMUNCULUS was published in France by Bragelonne.