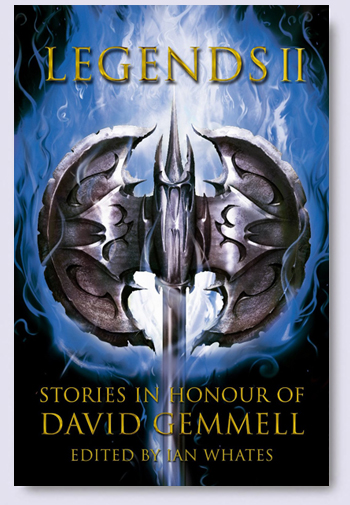 Zeno clients Freda Warrington and Edward Cox have stories included in the upcoming LEGENDS II anthology, honouring the legacy of David Gemmell. Published by Newcon Press on August 3rd, 2015, and edited by Ian Whates, it is a collection of stories featuring 'Determined warriors, hideous creatures, wicked sorceries, tricksy villains and cunning lovers… as fantasy's finest imaginations do their best and their worst…'
Edward Cox's story is THE LOWEST PLACE, and Freda Warrington has contributed AN OWL IN MOONLIGHT.
Edward Cox is the author of THE RELIC GUILD and upcoming sequel THE CATHEDRAL OF KNOWN THINGS. Both are published by Gollancz in the UK.
Freda Warrington is the author of, most recently, the Blood Wine series, published in the UK and US by Titan Books: A TASTE OF BLOOD WINE, A DANCE IN BLOOD VELVET, THE DARK BLOOD OF POPPIES, THE DARK ARTS OF BLOOD.