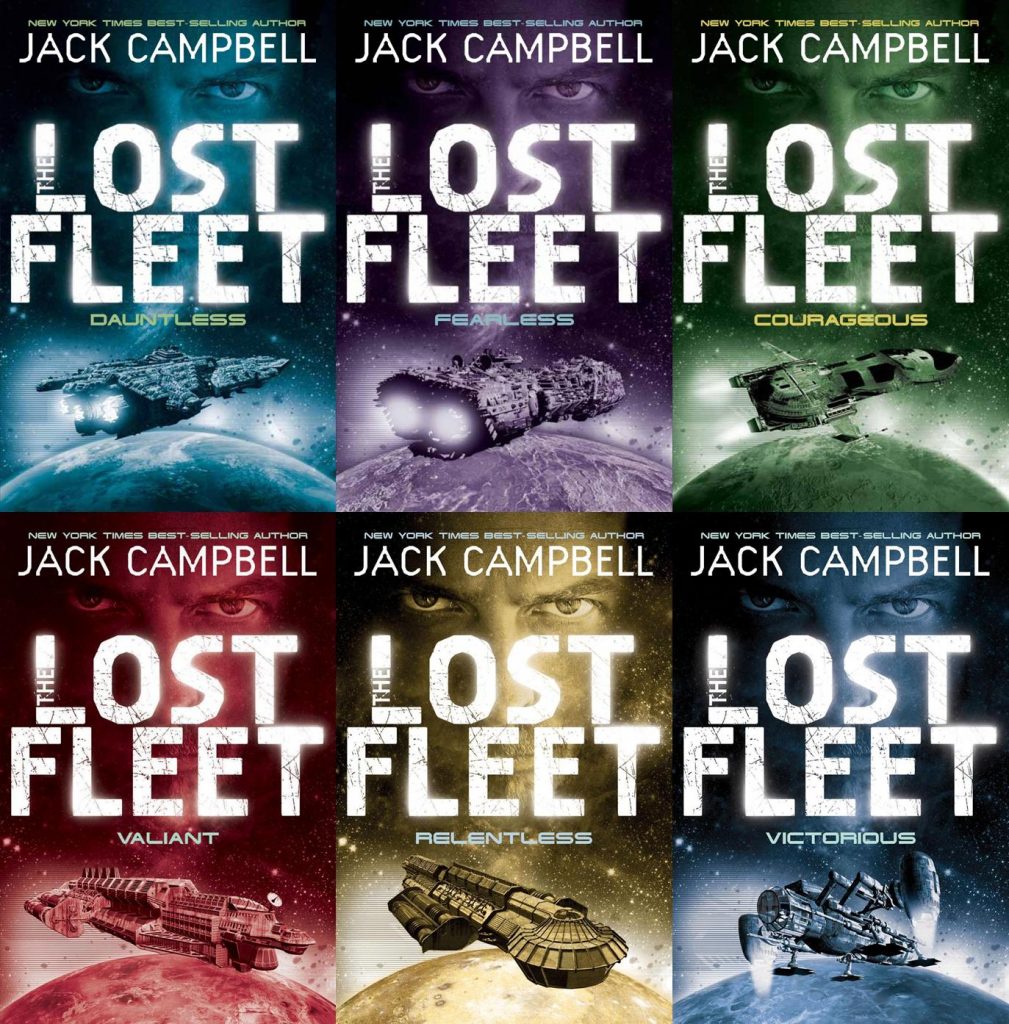 Today, we want to draw your attention to Jack Campbell's acclaimed, best-selling Lost Fleet series, which turns ten this year! Published by Titan Books in the UK, the books are superb military science fiction, the series has expanded to include two spin-off series and a prequel series.
The original series contains six novels: DAUNTLESS, FEARLESS, COURAGEOUS, VALIANT, RELENTLESS, and VICTORIOUS. In case you've never had the pleasure of reading the series, here's the synopsis for the first book…
After a hundred years of brutal war against the Syndics, the Alliance fleet is marooned deep in enemy territory, weakened and demoralised and desperate to make it home.
Their fate rests in the hands of Captain "Black Jack" Geary, a man who had been presumed dead but then emerged from a century of survival hibernation to find his name had become legend. Forced by a cruel twist of fate into taking command of the fleet, Geary must find a way to inspire the battle-hardened and exhausted men and women of the fleet or face certain annihilation by their enemies.
The Beyond the Frontier series includes DREADNAUGHT, INVINCIBLE, GUARDIAN, STEADFAST, and LEVIATHAN.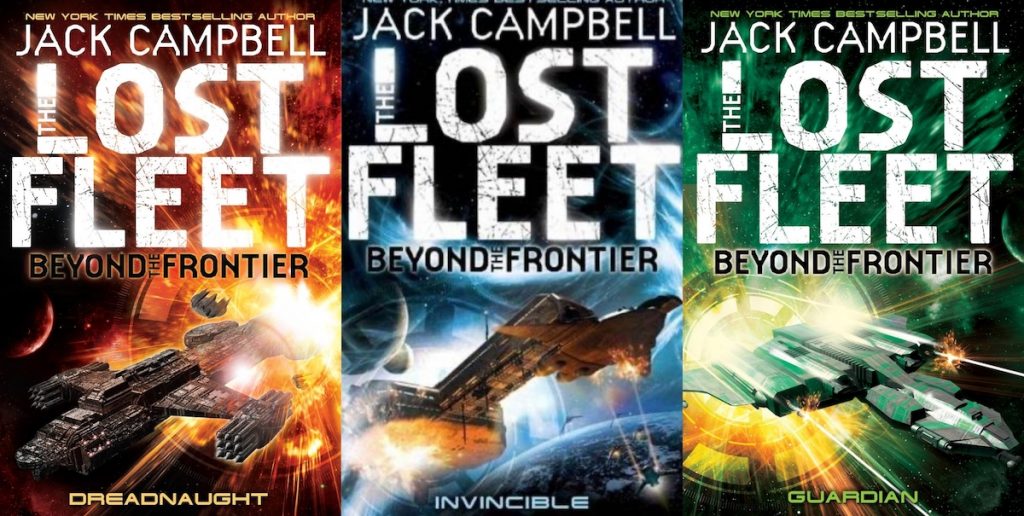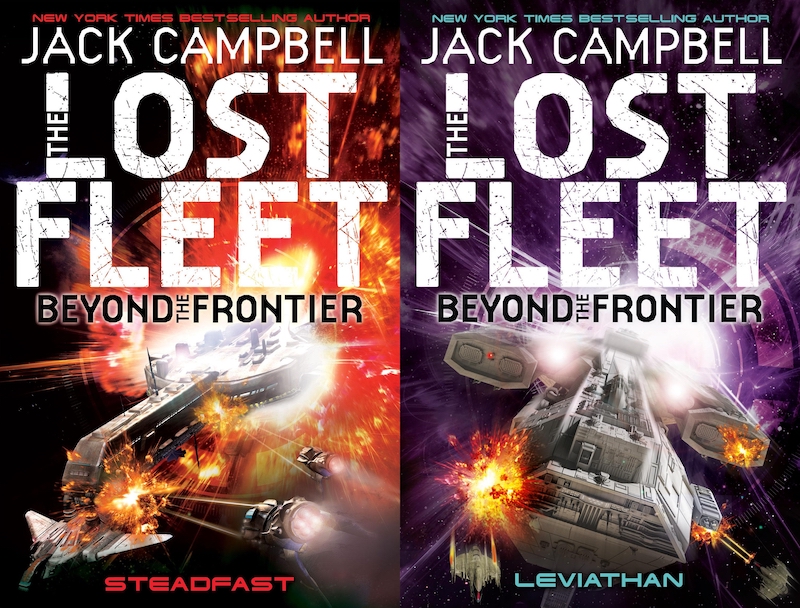 The Lost Star series includes TARNISHED KNIGHT, PERILOUS SHIELD, IMPERFECT SWORD, and SHATTERED SPEAR.

The aforementioned prequel series, Genesis Fleet, is currently ongoing, and the first three novels are out now: VANGUARD, ASCENDANT, and TRIUMPHANT. The fourth novel in the series, BOUNDLESS, is due to be published later this year — we'll bring you more details and a cover as soon as we have them.
Zeno represents Jack Campbell in the UK and Commonwealth, on behalf of the JABberwocky Literary Agency in New York.