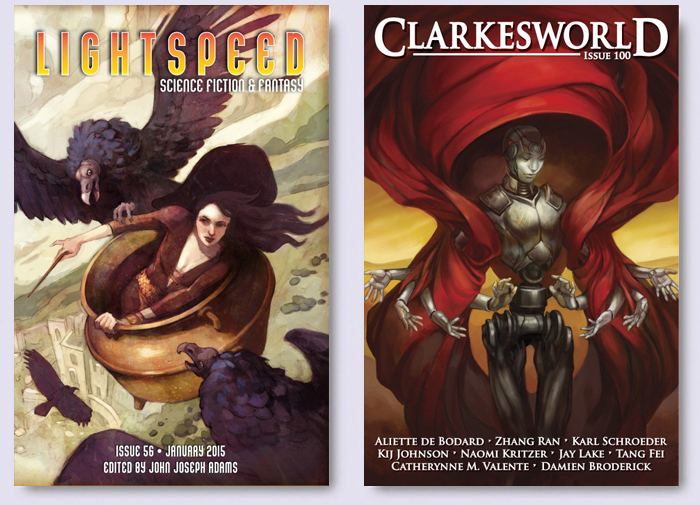 In this latest edition of Short Fiction Watch, we wanted to draw your attention to two more pieces by Aliette de Bodard.
The first can be found in the January 2015 issue of Lightspeed Magazine: THE LONELY HEART and Author Spotlight
'It was towards mid-afternoon that Chen became aware of the girl. She stood before Chen's stall, watching the fake-jade effigies of the Buddha and the coloured incense sticks, her eyes wide in the sunlight — she was no more than thirteen or fourteen, with the gangly unease of that age. To her left, children shrieked as they passed the Bridge of Impossibility, holding each other's hands, and went into the temple complex…'
The second is in the 100th issue of Clarkesworld: THREE CUPS OF GRIEF, BY STARLIGHT (the story is free to read online, if you follow the link)
Aliette de Bodard is the author of the Obsidian & Blood trilogy, published by Angry Robot Books. Her next novel, THE HOUSE OF SHATTERED WINGS, is due to be published by Gollancz in the UK, in August 2015 — we recently announced that acquisition in the news feed.