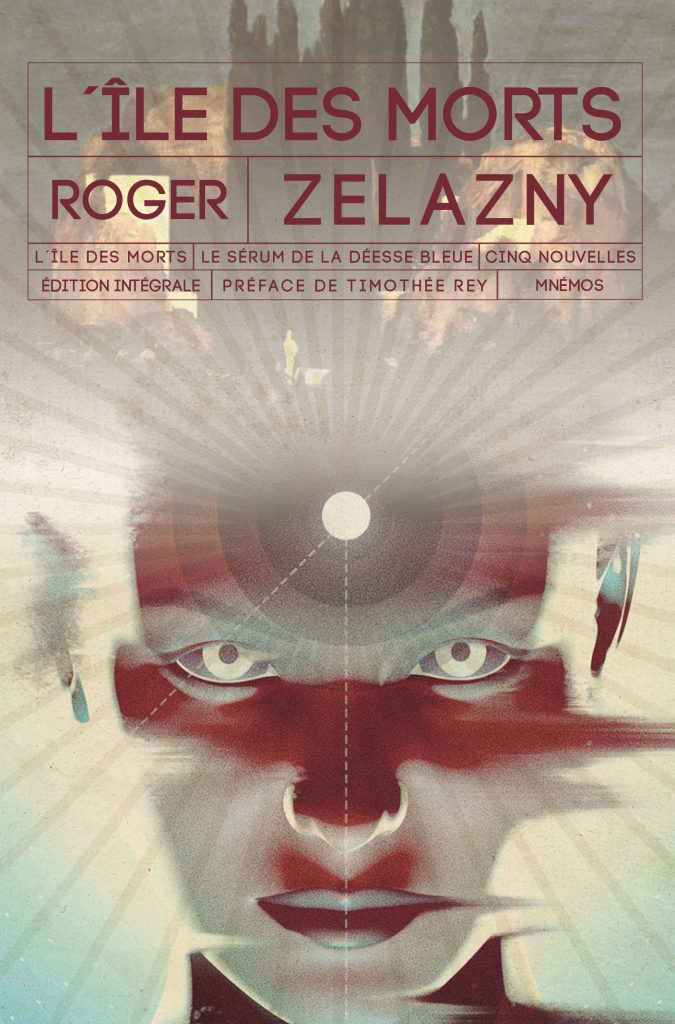 Later this month, Mnemos are due to publish a new French edition of Roger Zelazny's L'ÎLE DES MORTS. The book is an omnibus edition, collecting Zelazny's Francis Sandow novels: L'ÎLE DES MORTS (ISLE OF THE DEAD) and LE SÉRUM DE LA DÉESSE BLEUE (TO DIE IN ITALBAR), as well as extra materials. Here's the synopsis…
Bien que son corps soit celui d'un homme jeune, Francis Sandow est le doyen de l'espèce humaine. Il a exercé la fascinante profession d'astro-façonneur, devenant l'un des hommes les plus fortunés de la galaxie. Mais surtout, il est l'un des vingt-six Noms vivants, car en lui réside la personnalité du dieu Shimbo.
Sur un monde qu'il a façonné, Francis Sandow a édifié un étrange sanctuaire : l'Île des Morts. Depuis ce lieu, un inconnu rappelle à la vie plusieurs de ses amis et ennemis trépassés. Contraint d'abandonner son monde de luxe et d'oisiveté, il prend conscience qu'il devra affronter le danger le plus mortel de sa très longue existence…
L'Île des Morts est le joyau de l'œuvre passionnante, flamboyante tout autant qu'intelligente, de cet auteur considéré comme l'un des plus grands créateurs de la science-fiction.
Pour la première fois, une édition intégrale regroupe les deux romans ainsi que les cinq nouvelles se déroulant dans le même univers. L'ensemble esquisse une histoire de l'expansion humaine parmi les étoiles.
L'écrivain Timothée Rey, fin connaisseur de l'oeuvre de Roger Zelazny, a préfacé l'ouvrage et a établi un glossaire complet de cette fresque unique par ses visions et sa profondeur, comme seule la science-fiction sait en inventer.
Here's the English-language synopsis for the first book…
Francis Sandow is the last surviving human born in the 20th century. An early space colonist, he spent long centuries of space travel in suspended animation, and then suddenly woke in a far future world where everything had changed. Desperate for something to hold to, he sought out a mentor, who happened to be a member of a slowly dying alien race, the Pei'ans. Under this tutelage, Sandow eventually became a telepath and "worldscaper".
Zeno represents Roger Zelazny in translation, on behalf of the Zelazny Estate.