So you've read all of Charlaine Harris's Sookie Stackhouse (True Blood) series, which has just come to an end. But you want more books by Charlaine? Well, never fear! A new wave of re-issues are on their way from Gollancz, Charlaine's UK publisher! Over the course of this year, the Harper Connolly, Lily Bird, and Aurora Teagarden novels are being released with new covers.
First up, we have the Harper Connelly series: GRAVE SIGHT, GRAVE SURPRISE, AN ICE COLD GRAVE, and GRAVE SECRET

The five Lily Bird novels – SHAKESPEARE'S LANDLORD, SHAKESPEARE'S CHAMPION, SHAKESPEARE'S CHRISTMAS, SHAKESPEARE'S TROLLOP, and SHAKESPEARE'S COUNSELOR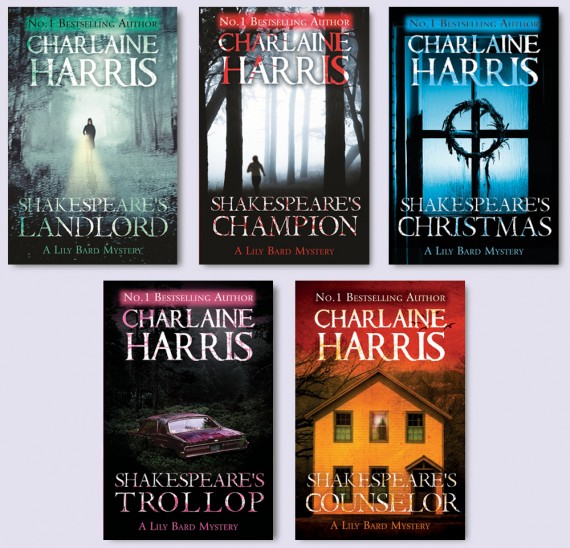 And finally, the eight Aurora Teagarden Mysteries – REAL MURDERS, A BONE TO PICK, THREE BEDROOMS ONE CORPSE, THE JULIUS HOUSE, DEAD OVER HEELS, A FOOL AND HIS HONEY, LAST SCENE ALIVE, and POPPY DONE TO DEATH
Charlaine Harris is represented by Zeno in the UK and Commonwealth, on behalf of Jabberwocky Literary Agency in New York.