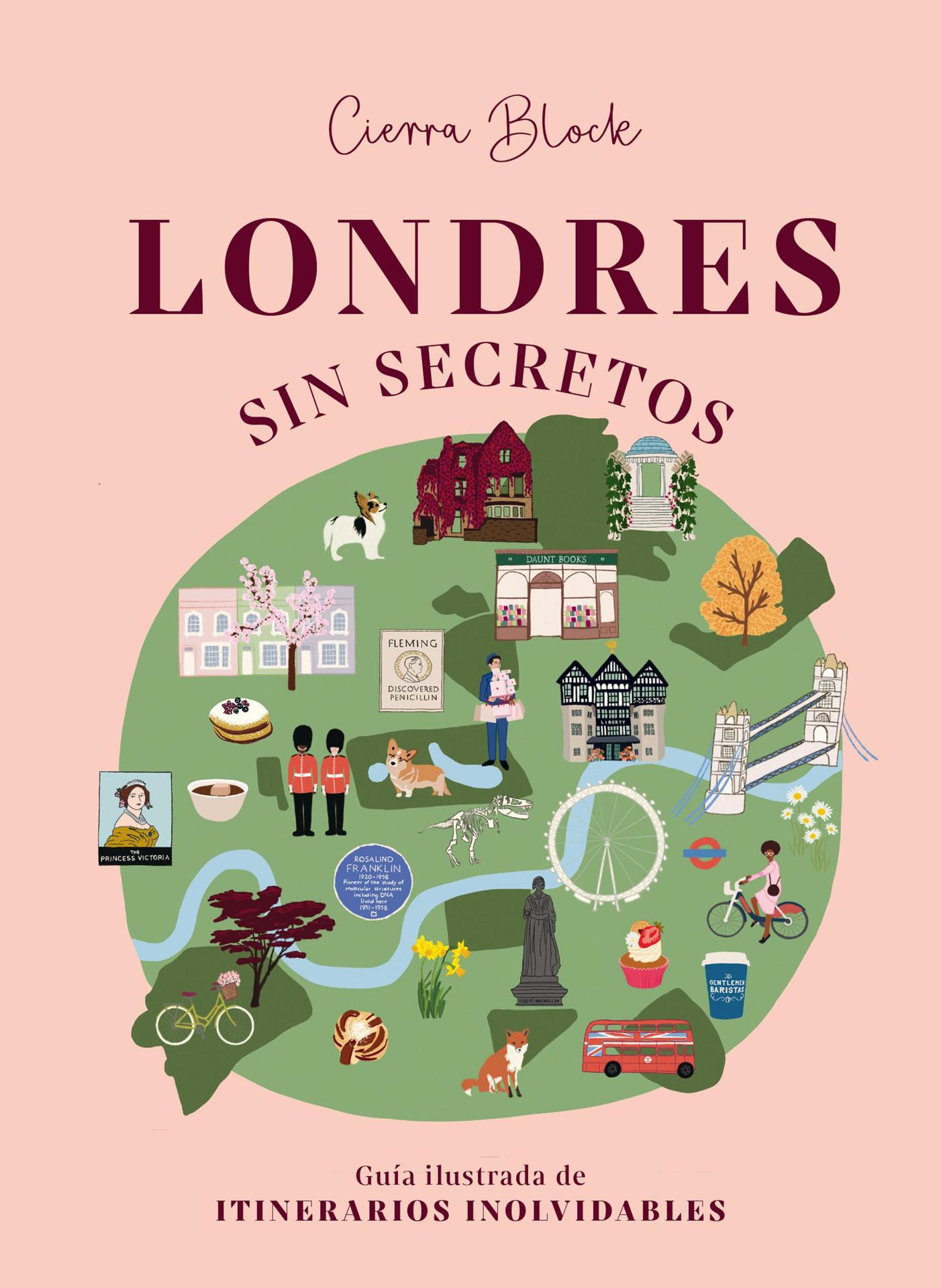 The Spanish edition of Cierra Block's LONDON BLOCK BY BLOCK is out now! Published by Lunwerg Editores as LONDRES SIN SECRETOS, it was translated by Carolina Smith de la Fuente. Here's the synopsis…
Lo mejor de la capital británica a través de 40 atractivos mapas. 
Descubre dónde darte el gusto de un afternoon tea o de un helado riquísimo, explora Chelsea y Notting Hill como uno de sus vecinos, disfruta de las mejores rutas en bici.
A través de coloridas ilustraciones y preciosos mapas, esta guía presenta los lugares imprescindibles de la capital británica: desde rincones con un pasado tenebroso hasta los paseos más románticos, pasando por bonitas librerías y pintorescos mercados, aquí encontrarás los planes que no te puedes perder en tu próxima escapada a Londres.
«Mi objetivo es que las ilustraciones sean bonitas y útiles, que se puedan usar como guía para pasar un día en Londres o enmarcar y colgar como una obra de arte. En definitiva, quiero crear mapas bonitos que ayuden a la gente a vivir experiencias memorables en una de las mejores ciudades del mundo.» Cierra Block
LONDON BLOCK BY BLOCK is published in the UK and North America by OH!, an imprint of Welbeck Publishing. Here's the English-language synopsis…
London is a spectacular place to visit, and there are endless things to see and do all year round.
In London, Block by Block, illustrator Cierra Block shares 40 maps showing the best places that London has to offer, whether it's the food or history, culture, shopping, beautiful buildings or gardens. Each map starts with an idea — it might be, Where are the best pancakes in London? What are the places everyone should visit in Marylebone? Or, Where in London can you lose hours browsing the shelves of a beautiful bookstore? From there, Cierra has curated a list of the best places and has painted a charming accompanying map. From best afternoon tea to most impressive views, haunted places and things to do in summer, there really is something for everyone.
This book will be an inspiration for all, whether it's your first visit to London, you're a seasoned vacationer or an all-your-life local. That's the wonderful thing about London — there's always more to explore!