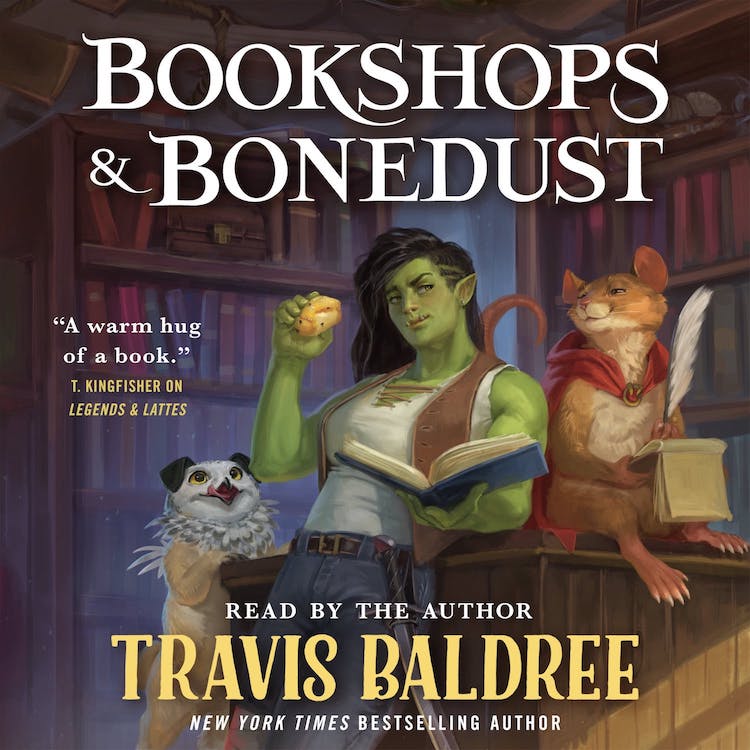 The novel's not even out, yet, but Travis Baldree's BOOKSHOPS & BONEDUST has already won an award! The audiobook edition, narrated by the author, has won the Earphones Award from AudioFile Magazine! Here's what they had to say about the novel/audiobook…
'Baldree introduces some delightful new characters and reprises others. He draws from a universe of gnomes, elves, skeletons, and other species and provides a perfect voice for each. Using accents, tone, and pacing, he creates a world full of interesting personalities. He unfolds the story and relationships in a natural style without artifice and theatrics.'
BOOKSHOPS & BONEDUST is due to be published by Tor Books in North America and in the UK, in November 2023. Here's the synopsis…
When an injury throws a young, battle-hungry orc off her chosen path, she may find that what we need isn't always what we seek.
Set in the world of New York Times bestselling Legends & Lattes, Travis Baldree's Bookshops & Bonedust takes us on a journey of high fantasy, first loves, and second-hand books.
Viv's career with the notorious mercenary company Rackam's Ravens isn't going as planned.
Wounded during the hunt for a powerful necromancer, she's packed off against her will to recuperate in the sleepy beach town of Murk — so far from the action that she worries she'll never be able to return to it.
What's a thwarted soldier of fortune to do?
Spending her hours at a beleaguered bookshop in the company of its foul-mouthed proprietor is the last thing Viv would have predicted, but it may be both exactly what she needs and the seed of changes she couldn't possibly imagine.
Still, adventure isn't all that far away. A suspicious traveler in gray, a gnome with a chip on her shoulder, a summer fling, and an improbable number of skeletons prove Murk to be more eventful than Viv could have ever expected.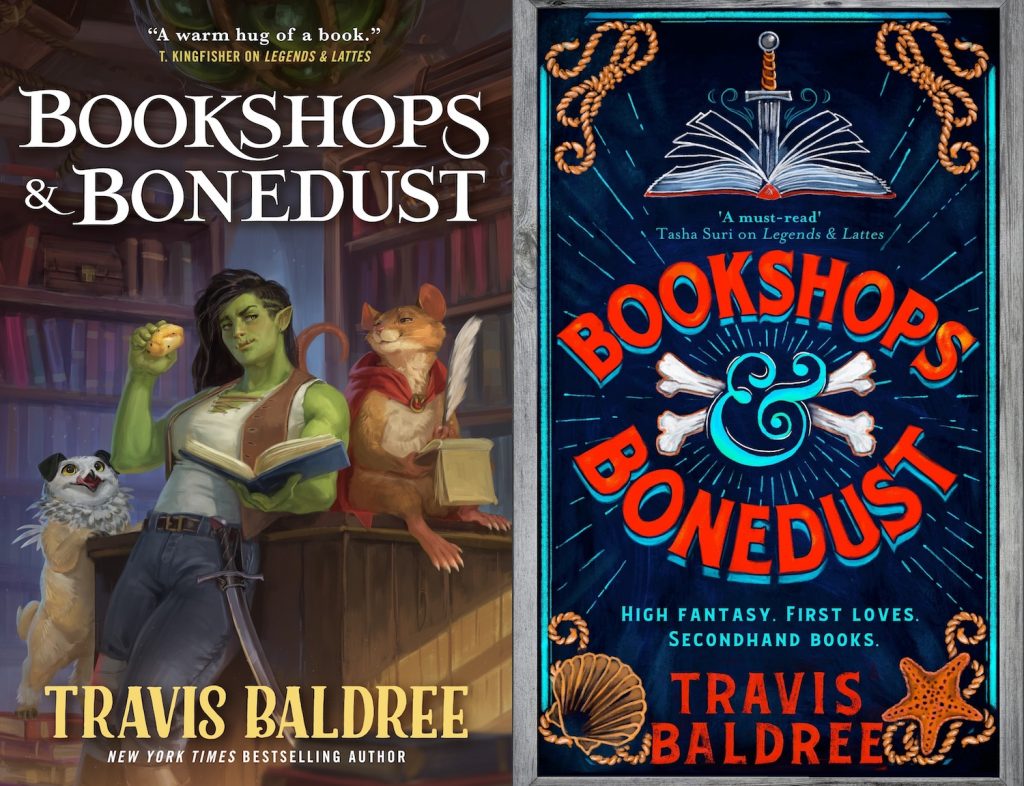 Travis's first novel, the acclaimed, award-nominated LEGENDS & LATTES is out now, also published by Tor Books in North America and in the UK.