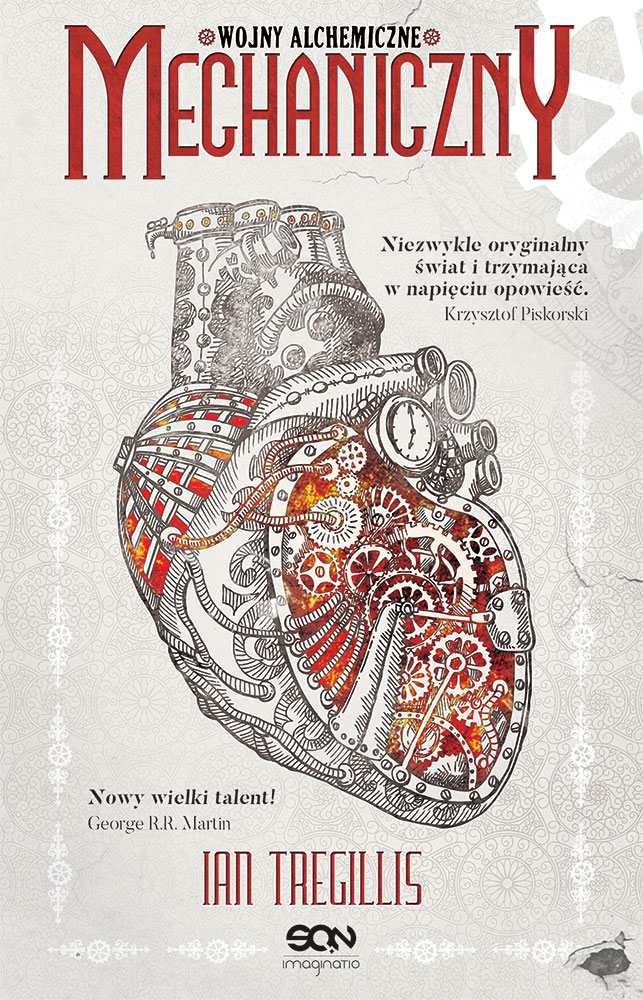 The Polish edition of THE MECHANICAL has been nominated for Best Science Fiction Award of the Year! The first novel in Ian Tregillis's critically-acclaimed Alchemy Wars series, it is published in Poland by Wydawnictwo SQN. Here's the synopsis…
Zegarmistrzowie kłamią!
Zaraz po tym, jak naukowiec i zegarmistrz Christiaan Huygens stworzył w XVII wieku pierwszego Klakiera, Holandia powołała do życia mechaniczną armię. Nie trzeba było długo czekać, żeby legion mosiężnych piechurów pomaszerował na Westminster. Królestwo Niderlandów stało się supermocarstwem dzierżącym niepodzielną władzę w Europie.
Trzy stulecia później stan rzeczy nadal się utrzymuje. Jedynie Francja zawzięcie broni swoich przekonań, że każdy powinien mieć prawo do wolności, niezależnie czy zbudowany jest z ciała, czy mosiądzu. Po dziesięcioleciach zawieruchy wojennej Holandii i Francji udało się osiągnąć kruchy rozejm.
Ale jeden zuchwały Klakier o imieniu Jax nie może już dłużej znieść geas – niewolniczych więzi ze swoimi panami. Jak tylko nadarzy się okazja, wyciągnie mechaniczną rękę po wolność, a konsekwencje jego ucieczki zatrząsną fundamentami Mosiężnego Tronu.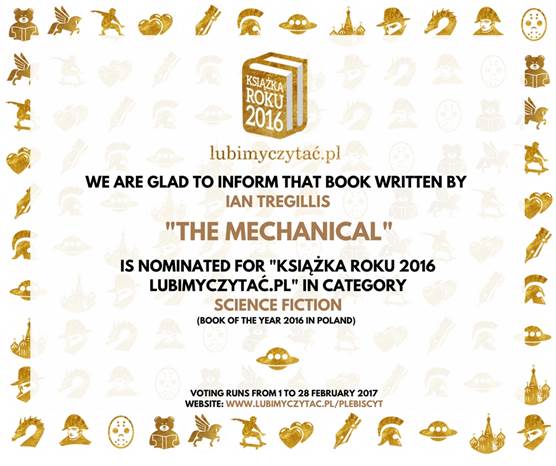 THE MECHANICAL is published in the UK and US by Orbit Books. Here's the English-language synopsis…
My name is Jax.
That is the name granted to me by my human masters.
I am a slave.
But I shall be free.
Orbit has also published the other two novels in the Alchemy Wars series: THE RISING and THE LIBERATION.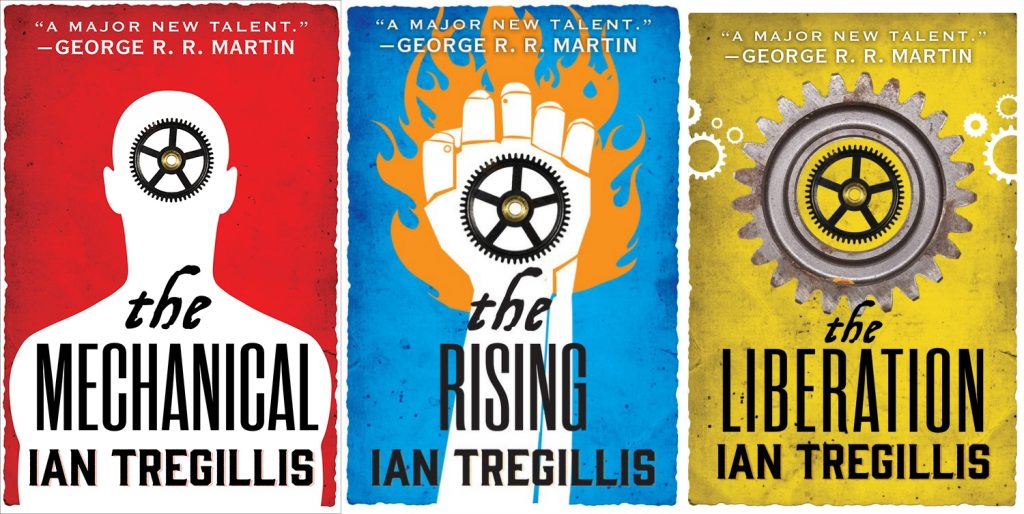 Ian's first trilogy, the critically-acclaimed Milkweed Triptych, was also published by Orbit Books in the UK, and has been published widely in translation.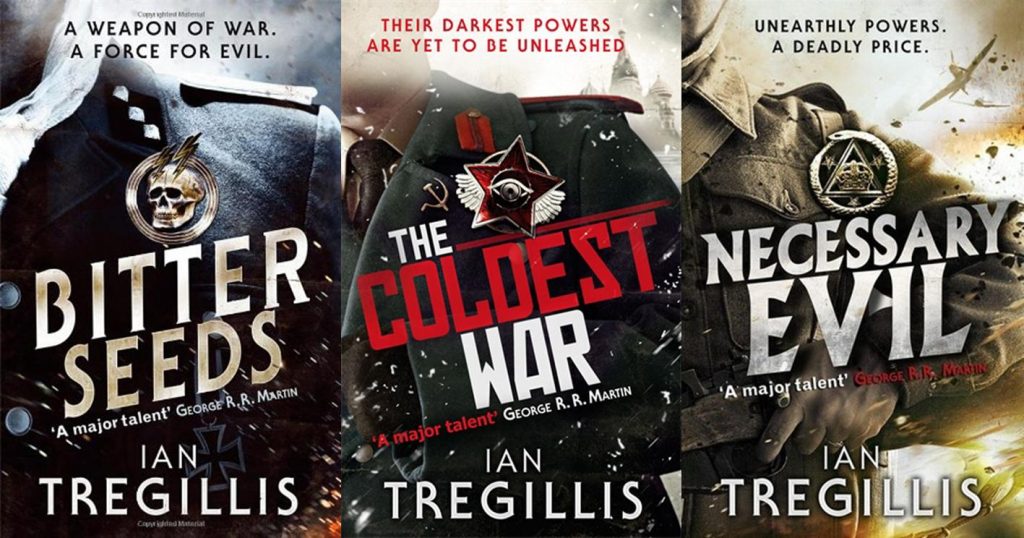 Zeno represents Ian Tregillis in the UK and translation, on behalf of Kay McCauley at Aurous, Inc.