To celebrate the upcoming release of Anne Griffin's critically-acclaimed debut, WHEN ALL IS SAID, Waterstones are running a great competition! Full details can be found on the bookseller's website, but on offer is a bottle of Midleton Very Rare Irish whiskey, a tasting set and six Master of Malt tasting glasses.
You may be asking yourself what prompted the competition. Well, during WHEN ALL IS SAID, main character Maurice Hannigan says:
'Midleton, you can't fault it. Majestic stuff.'
Does one need more of a reason? Didn't think so. The competition is open to those aged 18+ residents of the UK, and closes on January 23rd.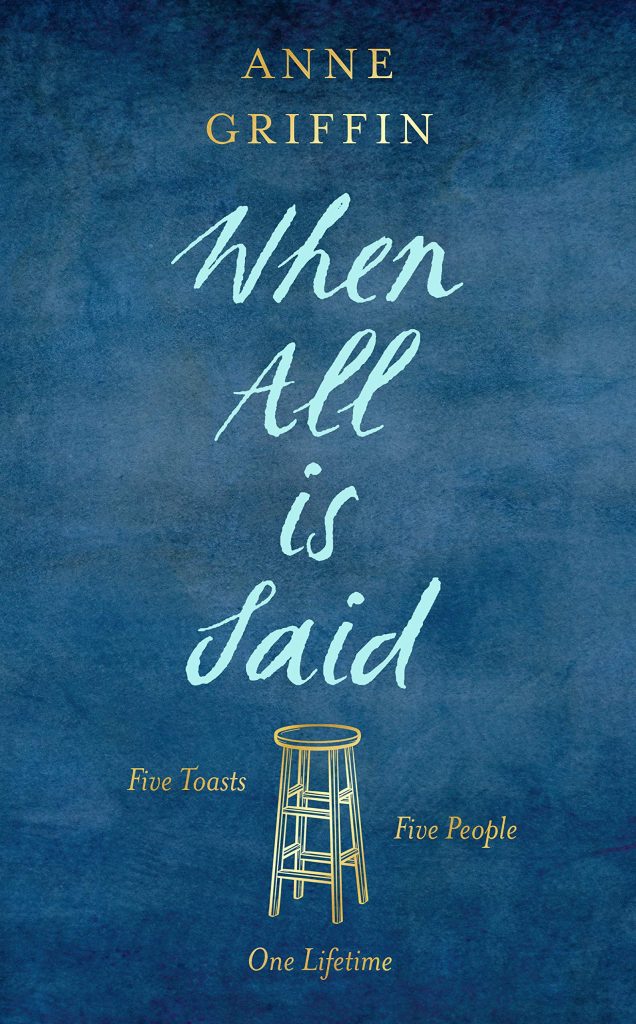 WHEN ALL IS SAID is due to be published next week (24th) in the UK by Sceptre. The novel is due to be published in the US by St. Martin's Press, in March (cover below). Here's the synopsis…
Five toasts. Five people. One lifetime.
'I'm here to remember — all that I have been and all that I will never be again.'
At the bar of a grand hotel in a small Irish town sits 84-year-old Maurice Hannigan. He's alone, as usual — though tonight is anything but. Pull up a stool and charge your glass, because Maurice is finally ready to tell his story.
Over the course of this evening, he will raise five toasts to the five people who have meant the most to him. Through these stories — of unspoken joy and regret, a secret tragedy kept hidden, a fierce love that never found its voice — the life of one man will be powerfully and poignantly laid bare.
Heart-breaking and heart-warming all at once, the voice of Maurice Hannigan will stay with you long after all is said.